Dublin medtech startup Ostoform has raised €1.1m to bring its product to market
The company will be seeking regulatory approval for its stoma seal device.
OSTOFORM, A DUBLIN medtech startup, has secured €1.1 million in new funding for its device that helps treat skin complications for people with ostomy bags.
Ostoform's device manages stomata, small openings usually on the abdomen created to divert waste from the body. A stoma can emit acidic substances that may cause irritation on the person's skin.
The Dublin startup has developed a small seal that can be placed on the stoma and is connected to the ostomy bag so the acidic liquid will avoid contact with the skin.
The new funds will be invested in patient trials and obtaining regulatory approval to get its device on the European and US markets.
The Series A round comes from venture capital firm SOSV, Halo Business Angel Network – which contributed €280,000 – Enterprise Ireland and a number of other angel investors.
HBAN's investment was made through its MedTech Syndicate, which has also backed Kite Medical and OncoMark.
Founded in 2016, Ostoform has a team of five and has previously raised €270,000 from Enterprise Ireland, the EU's Horizon 2020 programme and a number of business contests.
Market
There are approximately one million people a year in Europe and the US that suffer from conditions that can be alleviated with Ostoform's seal, according to the startup's chief executive Kevin Kelleher.
HBAN's medtech investors will be able to help Ostoform to navigate the tricky area of trials and regulations, Kelleher said.
"That will be instrumental in helping us to avoid pitfalls along the way and ultimately succeed in getting our product to market," he said.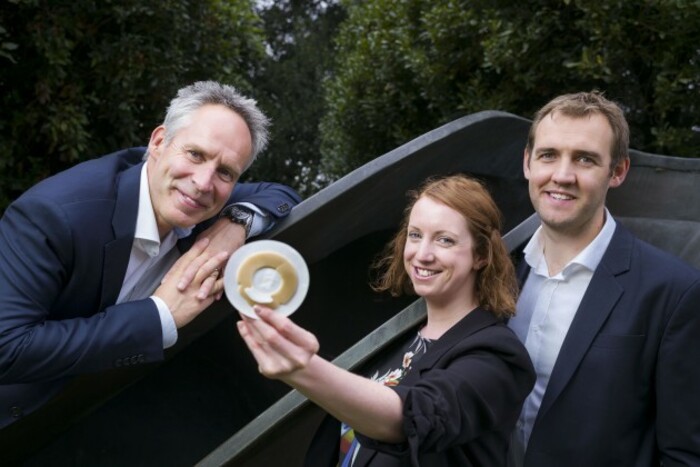 Source: John Ohle
"The angels also have valuable connections with both manufacturers and distribution channels in Europe and the US, which will help us penetrate the market and reach the patients that need our technology quickly."
HBAN's Sarah Cagney said HBAN invested €7 million in the medtech sector in 2017.
SOSV, another investor in the round, is the venture capital firm of Sean O'Sullivan and Bill Liao. With an office in Cork, it is also a regular backer of medtech companies but recently pulled its life sciences accelerator programme in the city.
Sign up to our newsletter to receive a regular digest of Fora's top articles delivered to your inbox.