'Think Netflix - that's what we've built for CVs'
As part of our weekly Startup Spotlight series we profile Opening.io.
THE ROMANIAN CO-FOUNDERS of recruitment technology startup Opening.io have the undead to thank for their years-long friendship.
Entrepreneur Andreea Wade moved from Transylvania to Dublin 15 years ago. Her business partner and childhood friend, Adrian Mihai, followed suit about a decade later.
"We're both from the same town," Wade tells Fora. "We've known each other since we were teenagers."
The pair attended hackathon-style events organised by Mihai called 'Dracula PC Parties', borrowing the name from Bram Stoker's legendary vampire. The gatherings would attract as many as 3,000 people.
"There was no Wi-Fi back then," Wade says. "People would come with desktop computers and sit there for three days making music, animation, gaming, all sorts of things."
The success of the large, multimedia events were a sign of Mihai's future successes in the technology sector.
"He has a very, very strong CV," Wade says. "He was a programming Olympiad in Romania. Everything that he did turned into something."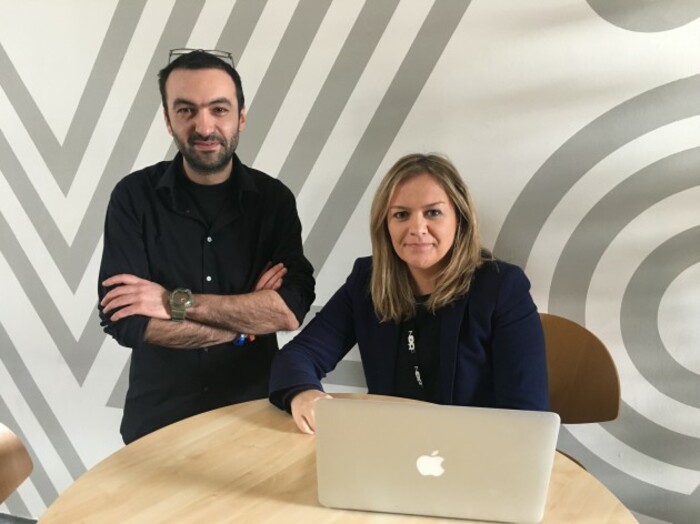 Source: Opening.io
Despite being a high-value employee, when Mihai decided to move away from his home country, it took him months to secure a job.
"He targeted Dublin and San Francisco," Wade says. "It took six months for him to get a bunch of offers. In Dublin, he got three. He ended up taking one that he had send his CV in for, three months before he was re-discovered by an external recruiter."
The job hunt delay would later serve as the inspiration for Opening.io, a CV-recommender engine for recruiters.
"Think Netflix," Wade says. "That's what we build for CVs."
Founded in 2015, the young company's technology uses artificial intelligence and data science to help firms rank job candidates earlier in the recruitment process.
"Neither of us worked as recruiters," Wade says. "We were very frustrated candidates. We were wondering why we still getting emails from recruiters and employers with job opportunities that had little or nothing to do with our level of skill and knowledge."
Opening.io has two revenue streams. It licenses a software-as-a-service product to growing companies and sells an API to jobs platforms and other companies with large databases of CVs.
"Recruiters just do not know what they have," Wade says. "CVs sit in emails or in computer files. You can't properly search them and you don't know what you have."
Microsoft
Opening.io's product applies data science to shortlist candidates for recruiters using filters.
Wade says the company is helping retail software firm eShopWorld – recently dubbed Ireland's fastest-growing tech company – recruit 250 full-time staff between now and 2019.
It's also working with networking event organiser Career Zoo, which offers job-seekers free tickets to its events. Opening.io's technology will be used to keep tabs on those individuals after each get-together.
The most significant company that has taken an interest in the startup is Microsoft, which owns business-focused social media site LinkedIn.
"Microsoft has been very, very good to us," Wade says. "They have supported us not only with technology, but also business development and marketing workshops … They're very interested in the product internally as well."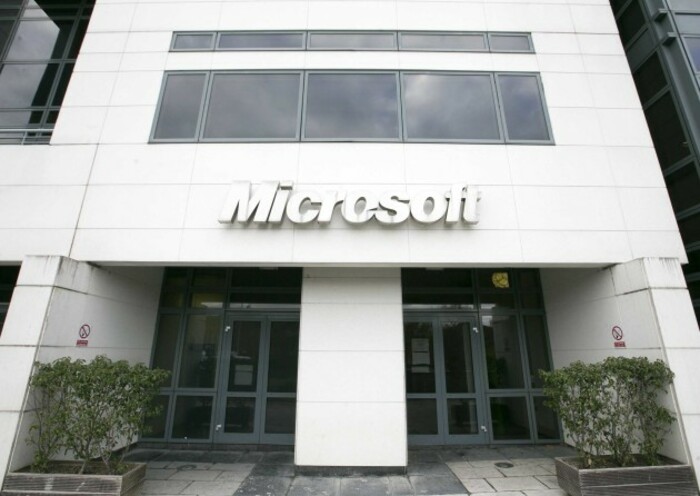 Source: Sam Boal/Rollingnews.ie
Trial in Romania
Opening.io came out of beta mode in September 2016. Since then, the company has been getting a lot of inbound inquiries from around the world.
The service is live in Ireland and the UK, but has been been getting a lot of traction in Switzerland – and Romania.
"We're now trialing with a really large job platform there," Wade says, adding that it "makes sense" for the company to roll out in its founders' home country.
"Romania is the second-fastest growing economy in Europe after Ireland," she says. "There are more IT people per capita than in India, Russia, China or the States."
As a result, it's likely Romanian will be second language available on Opening.io's platform.
After Europe, Opening.io has its sights set on the much tougher US market, home to the its biggest competitor, Restless Bandit, which last year raised $8 million for a similar technology that scours hundreds of CVs.
Fundraising
Opening.io has launched its own fundraising round and is hoping to hit its target of €1.2 million in the next six months.
So far, the company has been financed by Wade and Mihai, who put €60,000 into the startup to get it off the ground and hire a data scientist. Today it employs six people, four of whom work full-time.
"When we started this we didn't know if this thing would work or not. We didn't want to go and take money from anywhere until we knew that we had something. We invested our own money," Wade says.
It went on to receive €100,000 when it entered NDRC's 'catalyser' programme for early-stage startups. In May, the state-backed investor put another €30,000 into Opening.io.
Accounts filed by Opening HR Limited for the financial year ended 31 December 2016 show the startup booked a loss of just over €14,200 for its first 16 months in operation.
When asked when the company expects to be profitable, Wade says: "We're in a continuous R&D loop. We're continuously improving the algorithm and models.
"We look at this year as year zero. We started producing revenue in February of this year. We'll be profitable probably in year two (2019)."
This article is part of a weekly series featuring Ireland's most promising startups. If you would like to see your company featured email news@fora.ie.