Work-It: Playing with space in the modern office
From open plan to old-style cubicles, layout can have a big impact on how people interact.
IN OUR NEW series, we talk to entrepreneurs and experts to delve into the most pressing issues for those trying to make it in the ever-changing business world. Whether you are founding, running or working in a fast-growing company, we will dig a little deeper into the ingredients that make up the right stuff.
Last week we looked at what 'culture' really amounts to and last month we broke down the art of saying no. This week we spoke to experts about how an office layout can have a big impact. 
In the urban garden area of Dogpatch lab there's a high table that runs along a window, looking onto the centre of the CHQ building in Dublin. On the second floor, the space is brimming with entrepreneurs working on start-up ideas – and subconsciously picking the spaces they want to sit at for the day.
Those that choose the high table normally leave a chair between themselves and their neighbours. It's not something unique to this co-working space. People generally don't want to sit next to someone when there is empty space that allows for more room.
Dogpatch aims to change that. It wants to find the exact space needed between those two chairs – along with all the other preferences people have to fully utilise the urban garden.
"What's the separation between the desks? Is one meter too close to sit beside someone  or is it perfect?" Ciaran Gilsenan, the general manager at the co-working space asked Fora on a Monday morning.
It's all of these questions – and more – that spurred the co-working space to partner with SoftBank's chip-making company Arm on a spatial analytics project. Arm has inserted sensors around the urban garden to monitor the movement of people. The data then informs an understanding of how the space is used.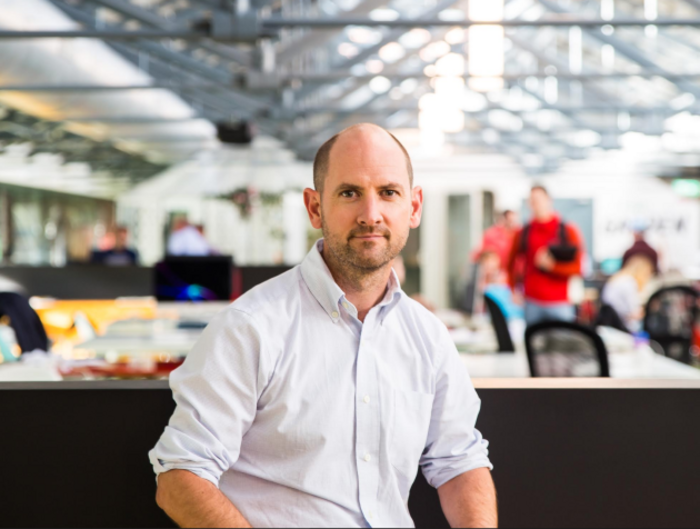 "We want to take the elements which are utilised and replicate it so we can replace the ones that are under-utilised, maximising how we use the space so that it's comfortable for everyone who is here," he explained.
The project has only been running for about six weeks but Gilsenan can already see that people rather sit close to Skype booths, near plugs and away from noise. A preference for a certain chair has also become clear.
"We analyse the data, but we also talk to the people who then validate the assumptions we make," he said. "We now know there are certain types of seats we are going to get more of because those are more comfortable."
Ultimately, Dogpatch aims to design the urban garden to be the "best it can for our companies and early-stage entrepreneurs", Gilsenan said. It also has plans to become a testbed for the projects and share the understandings it gleans from the data with other co-working spaces and regional hubs around the country.

Recent research reported by the Harvard Business Review showed that design can play a big role in how people interact. 
The research tracked face-to-face and digital interactions at the headquarters of two large Fortune 500 companies before and after they moved from cubicles into an open-plan office.
It found that human interactions fell by 70%, while digital interactions increased. The article suggested that people create a fourth wall – akin to actors when they're on stage – that prevents them from getting distracted by those around them. Colleagues begin to respect over time, which results in less meaningful communication.
[embed id="embed_2"]
John Walsh, the assistant head of School of Creative Arts at Technological University Dublin, told Fora he's not a huge fan of the open plan office, but some of the issues that arise with them can be countered by good design.
"Offices need to be planned to encourage communication, allow people to work quietly when they need to because physically companies aren't able to provide cellular offices for everyone," he said. "It shouldn't be rows and rows of desks. You need to provide library spaces, big break out areas and meeting rooms, so people can work in different ways."
Walsh said that there are positives to the open office plan that is hard to be measured by research. 
"There can be more understanding of staff, and the issues that they have to deal with every day. There can also be a lot of tacit information exchange that you don't even realise is happening," he said.
Get our Daily Briefing with the morning's most important headlines for innovative Irish businesses.
This article was amended to update the name of the TU Dublin school.