Work-it: The skill of saying no
Turning down investment or a job offer might not be easy, but it can be the right call.
IN OUR NEW series, we talk to entrepreneurs and experts to delve into the most pressing issues for those trying to make it in the ever-changing business world. Whether you are founding, running or working in a fast-growing company, we will dig a little deeper into the ingredients that make up the right stuff. This week we explore what it takes to say no, even when under pressure. 
Noelle O'Connor knows exactly how to say no to an investor. In fact, she knows how to say no to four – in front of studio cameras and with over three million viewers watching from their couches.
In August of last year, O'Connor featured on the UK's Dragons' Den hoping to get €150,000 funding and the market knowledge to help launch her self-tanning brand Tanorganic in the UK. She was willing to part with 5% of her company for the figure.
Things didn't go as planned, despite receiving an offer from four dragons – including Deborah Meaden, who the Irish entrepreneur wanted to secure – O'Connor said no.
Weighing it up under the bright lights, the offers – including Meaden's of €150,00 for a 15% stake in the company – simply weren't enough.
"She (Meaden) valued my company at £1 million and we had valued it at £3 million," she said. "If you were selling your house for €200,000, you wouldn't accept €75,000," she said.
Despite having been in front of the Irish Dragon's Den eight years previously and securing investment from investor Gavin Duffy for the product, O'Connor said nothing prepared her for the UK version.
"It was like being interrogated by five high court judges, with your hands behind your back," she said.
"You're in the middle of a media entertainment product without having proper business representation that you would under a normal investment pitch," she explained.
With all that pressure on her shoulders, O'Connor stuck by her guns and didn't cave. What did it take? "It took getting my arse kicked a few times and feeling the pain of it".
Starting her company in the middle of the recession, she told Fora that learning to say no was a lesson learned over time, after saying yes too many times and spreading herself too thin.
"I was very flattered when people were interested in my product and I learned you can't say yes to everything or you lose your focus," she said.
"It's hard for an entrepreneur to say no because they want every opportunity. That's what entrepreneurship is about but sometimes when you grab too many, you just can't get every task done properly."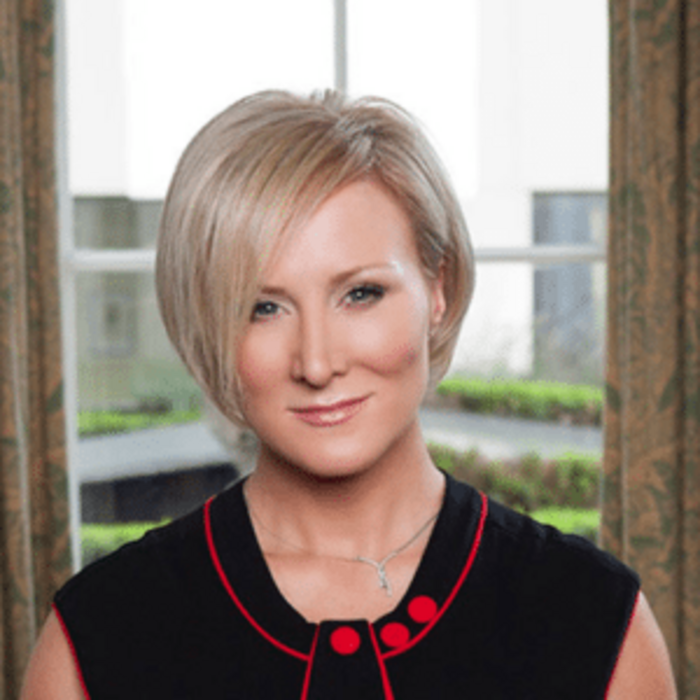 It isn't just founders who need to learn the discipline of declining.
For David Kilmartin, head of career development at the Technological University Dublin, who advises graduates on career opportunities, it's important to listen to your gut when it comes to accepting a job offer.
"You might start to read these glossy brochures for graduate programmes, but then you begin to hear different things (about the company) you're not entirely satisfied (with)," he said.
Kilmartin said a good place to test this, is at the interview stage.
"Things might have cropped up at the interview, something around the role might have changed, or maybe your understanding of the role changes," he said.
Kilmartin said because he helps students decide on graduate programmes, he doesn't really deal with candidates who take a role and regret it further down the line.
Instead, he focuses on helping compare various programmes by scrutinising things like whether the company culture is a good fit for that person, or if the role would entail a long commute or a relocation.
Susan Dwyer, associate director at recruitment firm Mason Alexander, told Fora that many of the candidates she works with are financial executives and with the labour market so competitive lots of them are saying no to job offers.
She advises candidates to view an interview as an opportunity where they can critically analyse whether they would like to work there or not.
She added that recruitment processes can offer a candidate warning signs on whether the role is a good fit.
"If you're meeting with a company and their hiring process hasn't exactly gone smoothly, or you have met employees that haven't been in line with your values – they're a bit rude, or emailing you at crazy times, these are warning signs," she said.
"First impressions are very important and usually in an interview, someone is putting on their best self, so if that isn't great, it might make you think twice," she added.
Part of the skill is going in knowing what you want.
"People put themselves into interview processes, where they are interviewing the company just as much as the company is interviewing them," she said.
Dwyer said company culture is one of the main reasons why people are saying no to roles.
"You may be a great fit for the role itself but if you're meeting your future boss and there's not a good connection there. You need to ask yourself, are you going to enjoy it? Is it somewhere you can see yourself long term?" she asked.