Voxpro's founder has backed a Kim Kardashian-approved online vintage fashion store
Irish-founded Open for Vintage hopes to raise nearly €167,000.
VOXPRO CO-FOUNDER DAN Kiely has backed a crowdfunding bid by a Kim Kardashian-approved online marketplace for vintage fashion items.
Open for Vintage, which was founded in 2016 by Irish entrepreneurs Colin Saunders and James Loftus, provides a platform for independent vintage boutiques to sell clothing and accessories online.
The London-headquartered startup recently launched a campaign on UK equity crowdfunding site Crowdcube to raise funds to grow the business.
Kiely has contributed to this round in return for shares in the company. Members of the public can take part in the crowdfunding campaign from tomorrow.
Kiely recently sold Voxpro, the Cork-based outsourcing firm he set up with his wife Linda. The couple shared a cash windfall of around €40 million as a result of the sale.
A spokeswoman for Open for Vintage told Fora that the funding target on Crowdcube is £150,000 (€167,000). She added that the startup has already surpassed the half-way mark of that goal and a "big chunk" of the funding was committed by Kiely.
Open for Vintage will only receive the funding from Kiely and other investors on Crowdcube if it hits its investment goal within 30 days of launching the campaign.
If the crowdfunding campaign is successful, the cash will be used to upgrade the Open for Vintage website with new features and to promote the online platform in new markets.
The startup has claimed that current and former executives from Apple, Burberry, H&M and Tesco have also previously backed the business. The company would not reveal any further details about other investors.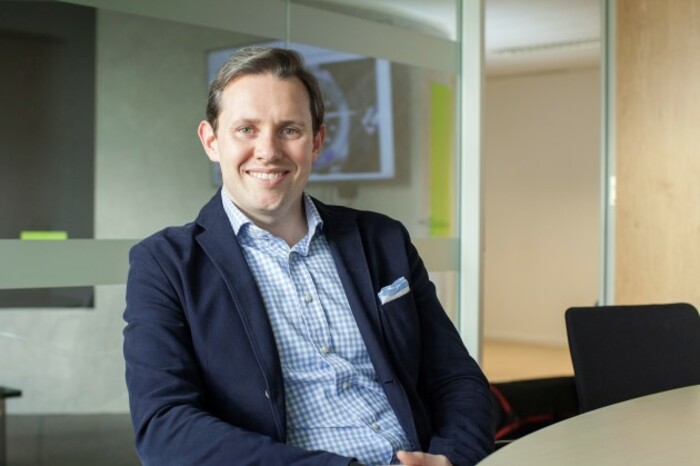 Source: Open for Vintage
Celebrity interest
Since the website was first launched last year in the UK and Ireland, Open for Vintage has expanded into 12 new countries.
The startup, which has five staff on its books, now has 65 boutiques that sell goods through the online marketplace.
The company has over 10,000 items for sale on its website, including pre-owned clothing, jewellery and watches.
Earlier this year, a stylist for Kim Kardashian used the website to buy a selection of fashion items, including a vintage 1980s Escada skirt.
Fashion models Hayley Baldwin and Daisy Lowe have also sourced vintage items using the service.
Sign up to our newsletter to receive a regular digest of Fora's top articles delivered to your inbox.
read more on