A Howth seafood firm is trying to break up Ireland's love affair with salmon
Oceanpath, one Ireland's biggest fish processors, wants to turn people on to trout.
IRISH PEOPLE ARE not very adventurous when it comes to fish.
So says Ken Ecock, the commercial director of seafood processor Oceanpath, a family-owned, Howth-based firm that supplies fish to SuperValu, Tesco, Dunnes Stores and other big supermarkets.
"In Ireland, we have a love affair with salmon," he told Fora, noting that the pink fillets account for more than half of seafood sales here.
"It is the one thing that people remember growing up. It was probably nearly a delicacy then," he said.
"Salmon became a lot more mainstream and it became a lot more affordable, so it appeared more on menus."
While salmon is a big part of his own business, Ecock is on a mission to turn more people on to trout.
Partnership
Seven years ago, Oceanpath, which now employs more than 80 staff, partnered with Goatsbridge Trout farm in County Kilkenny to develop the then-underdeveloped trout market.
Mag Kirwan, co-owner of Goatsbridge, worked with Oceanpath's Finglas factory, Dunn's of Dublin, to develop a recipe for smoked trout and other products.
"We decided we would develop a simple product for our customers because one thing they are afraid of are bones in fish," Ecock said. "Another thing people find difficult is price clarity, so we developed an individually priced, boneless trout."
The partnership won Oceanpath and Goatsbridge the prize for innovation in seafood processing at the recent Bord Iascaigh Mhara national seafood awards.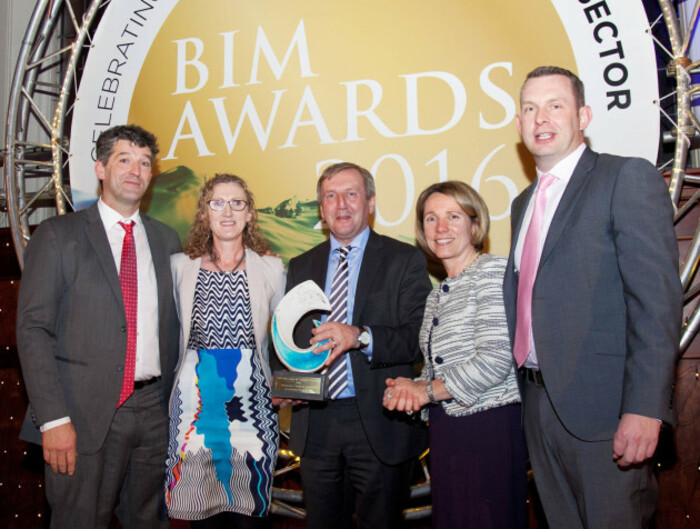 Source: Paul Sherwood
Most trout in Ireland is imported from France and Spain. Ecock and the company had looked to switch consumers to home-grown produce through old-fashioned product demonstrations.
"I think once people taste something and like it they're more inclined to buy it. We've also done various promotions with supermarkets, so special offers. When there's value involved, people are more inclined to give something a go."
The firm has also been partnering with retailers to improve the experience at the fish counter.
"We've been working on ways to get more people eating first through different concepts – 'fish made easy', 'cook in bags', and training fishmongers into being able to actually give hints and tips. A big part of growth is at point of purchase."
Hard to innovate
However, Ecock said it is difficult to be innovative with a commodity like fish.
"We've found over the years that adding different flavours, when you stick with mainstream flavours that Irish people love, such as garlic – Irish people have a love affair with garlic. Generally, anything with garlic on it seems to go well.
"We are getting a little more adventurous ourselves, going down certain hot-and-spicy routes. People are getting into that type of thing."
There's another reason why Oceanpath has looked to dip into the trout market.
The biggest challenge for the firm is, unsurprisingly, sourcing raw materials, and this year was one of the most difficult years for sourcing salmon.
"I've called it the salmon crisis," he said. "Prices are at their highest levels in 30 years."
There were a number of reasons for the shortage, he explained.
"Chile was a major producer of salmon, but they had a massive wipeout of their stocks earlier this year. There's also a missive increase in demand. Salmon is becoming more and more popular, so it's the usual economics."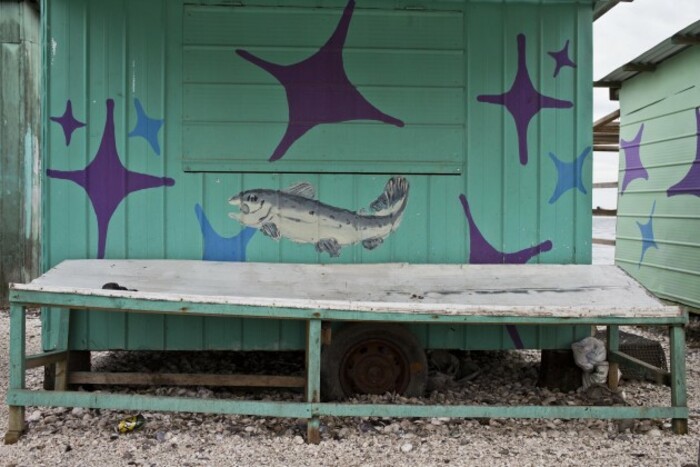 Source: Esteban Felix/AP/Press Association Images
He also said that Irish farmers have complained that the cost of production has gone up, so they have been forced to raise their prices.
Ecock added that as Christmas drew closer, things got worse because demand piques at this time of year, particularly for smoked salmon.
"Irish seafood, especially around Christmastime, has a very good reputation," he said. "We have customers who have dealt with us for 30, 40, nearly 50 years in some instances, coming back every year."
Skilled workers
One of the longer-term challenges in the fish business is getting enough skilled people into the industry.
"It's a very traditional industry in Ireland," Ecock explained. "A lot of the people would've gone into it because their family was involved. It's very hard to attract people into it now.
"We have filleters who spend the day with their hand in ice-cold water, gutting fish. It's cold; our factory is regulated below 12 degrees. It's not the most comfortable of jobs."
Ecock said that "it's more of a vocation", but added that "once you're in fish, you'll never leave".