Following its major funding deal, Nuritas has lined up satellite bases abroad to target specific talent
The Dublin city centre-based biotech firm secured €30 million in finance from the EIB this week.
FOLLOWING A MAJOR funding arrangement with the European Investment Bank (EIB), Irish biotech outfit Nuritas is planning to open new satellite offices in the US and Cambridge.
Founded in 2012 by Dr Nora Khaldi, Nuritas specialises in researching the core components of food and wants to isolate active ingredients, such as peptides, that could potentially help improve human health.
Prior to recent funding deals, Nuritas secured seed investment from U2's Bono and The Edge, while Salesforce's billionaire founder, Marc Benioff, has also backed the company.
The latest €30 million finance deal with the EIB has been sealed after a busy 18 months for the firm, during which it moved office, launched a major product and also banked €16 million from a series A round of investment.
Between the two finance deals, Nuritas has been put under intense scrutiny by investors who want to make sure they're backing the right horse, Nutrias chief finance officer Greg Stafford told Fora. 
"I think we've been due diligenced to death over the last 18 months. An organisation (the EIB) of that prestige and reputation doesn't commit facilities like this that easily," he said
"You have to go through a number of very extensive diligence procedures across your whole company from tech, science, governance, everything. They really turn the house upside down."
Stafford said the EIB finance will be provided to the firm over a long-term arrangement based on Nuritas hitting key milestones.
He added the EIB deal and series A round has left Nuritas "well-financed" to carry out a number of research projects but also to expand its operations overseas.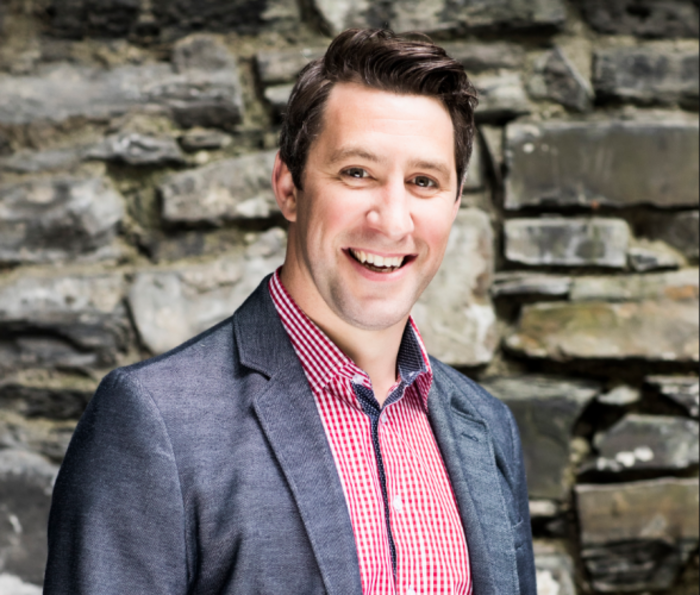 Source: Nuritas
The firm just relocated its headquarters to a new four-storey block in Dublin city centre, located beside the Lord Mayor's Mansion House, in September.
Stafford said Nuritas, which has 50 staff, also has two other bases it wants to get off the ground in the coming months.
"We are based in Dublin city centre and have capacity to grow to about 150 people here. It will always be our HQ," he said.
"What we have done is set up in the UK as well. We have an office in the Bradfield Centre in Cambridge to attract some specific talent over there. We've only got a handful of employees and it's specifically looking at drug development type skills at present."
Nuritas is also working on the launch of a new US entity on the east coast, according to Stafford.
"We will be looking at setting up an office there in the coming months. Obviously we need to be where our customers are and our customers are based in North America. We need to be close to them."
He added that no firm recruitment targets have been set for the new offices because it will "depend on talent available and customer traction in those locations".
New products
Over the past 12 months, Nuritas has significantly improved its artificial intellegence (AI) system, according to Stafford. Compared to last year's 40% hit rate, the AI platform can now predict with 65% accuracy what components of food could be used to improve human health.
The increased efficiency of Nuritas's system has come during the same year it launched its first product. After a collaboration with BASF Human Nutrition, the Irish firm announced the discovery of 'PeptAIde' – a product that has anti-inflammatory bioactive peptides.
Nuritas has also linked up with Nestlé for a research project, but Stafford said the next big announcement would probably involve an in-house product.
"One we have in-house is a pre-diabetic treatment. We got Horizon 2020 funding from the EU for that and it is in live human trials across Europe," he said.
"We are bringing over 60 people through human trials, taking our peptide and that will ultimately maintain their blood glucose level but prevent them going into a diabetic state. It's a food-based product and it will be applicable in the function of food."
[embed id="embed_2"]
Source: Nuritas
Stafford didn't comment on the financial performance of the firm, but said the company is focused on scaling at present, which will involve significant investment.
The latest set of accounts show Nuritas made a small profit of €71,000 last year, however the company is still sitting on accumulated losses of €2.1 million.
A lot of the commercial success of the business has been through business-to-business commercial link ups, but very few of these partnerships are announced due to confidentiality agreements.
Stafford said although partnering with firms like Nestlé and BASF has served the company well, Nuritas is open to exploring all commercial opportunities, which could include the release of Nuritas products on the shelves for consumers.
"We are a (business-to-business) player at present and one of the things we're looking at is how we capture more of the value. As a company we are open to all avenues so we'll never rule anything out.
"I won't be able to say in the next few months there's a Nuritas product coming down the track. But I'll never say never to anything."
Get our NEW Daily Briefing with the morning's most important headlines for innovative Irish businesses.