Lovin Dublin's founder has sold out of the business to Topaz's ex-boss
Niall Harbison is leaving the media group he set up in 2011.
LOVIN MEDIA GROUP founder Niall Harbison is leaving the company he established after selling his stake to businessman Emmet O'Neill.
Launched in 2011, Harbison's online publishing firm runs a number of websites including Lovin Dublin. Over the past few years, the Lovin brand has spread to the UK, Dubai and Malta.
However in a statement today, Lovin Media Group announced that Harbison's remaining 33% stake in the company had been snapped up by O'Neill's outfit Kouchin Holdings in a deal that valued the business at €3 million.
O'Neill has previously invested in the business and this deal has brought his total stake up to 85%. Harbison's share was valued at around €1 million in the buyout.
The company added that the business was on track for turnover of around €3 million this year and has been profitable for the past two years.
The most recent accounts for LD Lovin Dublin Ltd showed that it made a profit of just over €48,000 during 2016, but the firm was still sitting on accumulated losses of more than €352,000 at the time.
During that same year, the average number of people employed by the firm was 15.
Company filings show Harbison recently stepped down as secretary and director of LD Lovin Dublin.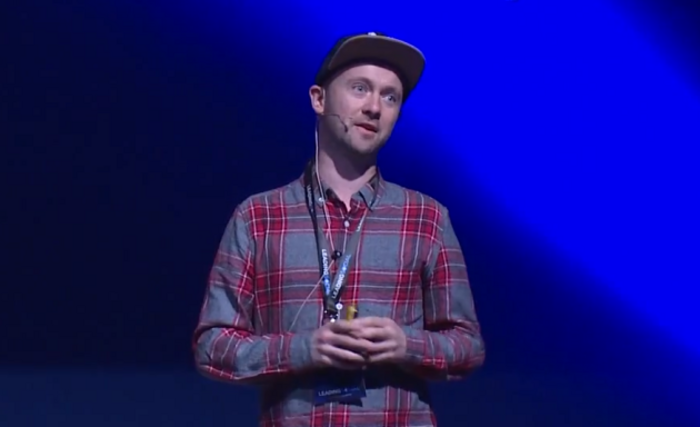 Source: YouTube
Prior to setting up Lovin Dublin, Harbison ran Dublin-based social media agency Simply Zesty, which he founded in 2009.
He sold the business three years later for an initial consideration of £1.7 million to UTV Media.
Harbison was also involved in online image database PR Slides, which was liquidated in 2015. The startup raised €750,000 in venture capital from investors such as Kernel Capital and state body Enterprise Ireland.
PR Slides was also the firm behind Ruby and Duke, which curated and delivered pet owners a monthly package of toys and animals treats. This enterprise also folded when PR Slides went out of business.
Ex-Topaz boss
O'Neill first invested in Lovin Media Group four years ago, joining other high-profile investors such as former Irish rugby international Jamie Heaslip.
Before acquiring a stake in Harbison's media firm, O'Neill got his start in business when he founded the Smiles dental chain. He sold the outfit for €36 million in 2014.
He was also the CEO of fuel giant Topaz while it was owned by his uncle, Denis O'Brien.
O'Neill joined Topaz as chief executive in early 2015 but stepped down from his position in February 2016 following the sale of the firm to Canadian group Couche-Tard for €450 million.
Since then, he has headed up Kouchin Holding and has also made a fresh move into the hotel sector.
At the tail end of last year, Kouchin Holding applied for planning permission to develop a 78-bedroom hotel in Donnybrook, Dublin 4.
O'Neill previously owned the a part of the Mount Juliet and Mount Wolseley hotels before selling his shares.
Sign up to our newsletter to receive a regular digest of Fora's top articles delivered to your inbox.