'My worst decision? Turning down the Domino's pizza franchise'
Niall Fortune of Eddie Rocket's talks about working in a laundry and why he'd hire Mattress Mick.
THE COMPANY BEHIND retro diner chain Eddie Rocket's claims to shift some two million hamburgers and 1,000 tonnes of chips every year.
After nearly three decades in operation, Rocket Restaurants operates 51 outlets – 24 of which are company-owned – across a portfolio of four brands, which also includes the Counter Burger, Flash Harrys and fast-casual outfit Rocket's.
It was also announced in October that contract caterer Elior has signed a franchise deal to bring the Rocket's burger brand to the German market.
Rocket Restaurants is headed up by Wicklow man Niall Fortune, who founded the company and opened the first outlet on Dublin's South Anne Street in 1989.
For the latest instalment of our question-and-answer series, we speak to Fortune about the time he turned down the Domino's franchise, swimming in the Forty Foot and why he thinks it's OK to share a drink with clients at a business lunch.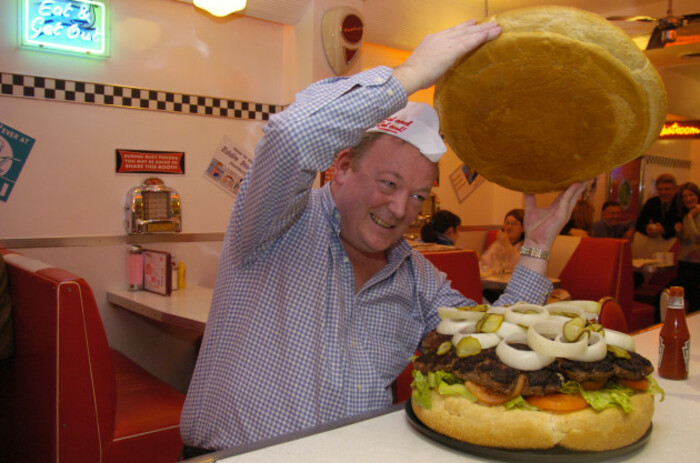 Source: Graham Hughes/Rollingnews.ie
What's the worst job/task you've ever had to do?
When I was a teenager, I worked at St Patrick's Infant Hospital in Temple Hill while my aunt was a nun there.
For three months, I worked in the laundry and washed what seemed like thousands of nappies every day. I managed to sell the job to a friend when something better came along.
On average, what time do you start work and what time do you clock off?
I start work as soon as I'm in my car, and I don't stop until I fall asleep. I'm like everybody else; I'd be googling away in the night-time.
But I'm not 100% stressed by work schedules. I try to build meetings so they're away from the office. I like to meet people in different locations.
How often do you take a day off?
I take holidays fairly regularly. I would take two days off a week on a very ad-hoc basis. But I find I'm still switched on to my mobile phone and all the rest of it.
I have a very good team around me, so I don't have to be everywhere at the same time. I like swimming, particularly in the summer. In the winter, I swim in the Forty Foot. I find that very relaxing.
What has been your biggest failure to date?
It's probably not a failure but one of the poorest decisions I ever made. I was offered the Domino's pizza franchise for the entire island of Ireland.
I had just opened Eddie Rocket's, and I decided to keep on with that and not take on the Domino's franchise.
At the time, it had three stores in operation here. I don't think many Irish people ate that much pizza in those days. Times have changed.
That could have been very good for me, but such is life. I was probably more successful with Eddie Rocket's anyway.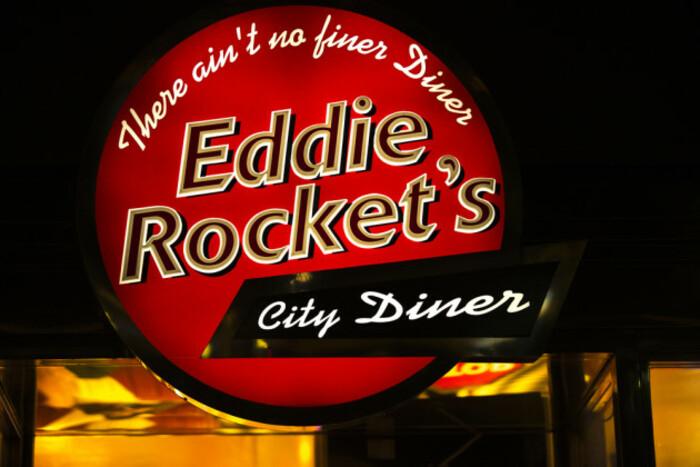 Source: abd/Shutterstock
What's the one skill you wish you had?
I wish I had cheffing skills – not surprisingly, it's a help if you're in the restaurants industry. It would have been handy for developing menus if I'd been trained as a chef.
What's one thing that would put you off hiring someone?
A lack of hygiene. We're in the hospitality and restaurant industry and hygiene is a big part of our reputation.
Employees have to hold an example of cleanliness to everybody, to customers and colleagues.
If there was one person in the world you could hire, who would it be and why?
Mattress Mick for brand awareness. He's very famous and people laugh at his videos all the time. We have done a bit of funny videos in the past, and I think it would be good to have him on board.
Other than Mattress Mick, I'd hire Warren Buffett – for obvious reasons.
Do you think it's okay to have a lunchtime drink when you're meeting a client?
Absolutely, but not too regularly – at Christmas time in particular. The hamburger business isn't that technical, so you can afford to have a drink.
What bad work (or business) habit have you had to kick?
Muttering to myself.
What detail about yourself would surprise your staff?
That I used to work in a laundry. And that I'm not as mad as people think I am.
If you could invest in any company (other than your own), which one would it be and why?
McDonald's – to steal their secret sauce menu, of course. They're also superb operators. Everybody has borrowed ideas from them; I certainly did. I admire their speed and agility to turn things around.
When you're considering partnering with another person or business, what factors are deal-breakers for you?
I only do business with people I trust and like. When you get a bit older that becomes more true. The franchisee relationship is built 100% on trust. I trust them and I believe they trust me.
Sign up to our newsletter to receive a regular digest of Fora's top articles delivered to your inbox.