Carlow security firm Netwatch will double in size after sealing a major international merger
The Irish company will lead up a new group consisting of UK- and US-based businesses.
CARLOW SECURITY FIRM Netwatch has announced plans to merge with a cohort of US- and UK-based rivals after sealing a new private equity investment.
The Irish security company, which was founded in 2003, provides intruder alert systems and CCTV technology services clients such as ESB, Kerry Foods and Ornua.
The business is led by chief executive David Walsh and head of technology Niall Kelly, the two founders of the firm.
Following a recent investment in Netwatch by private equity giant Riverside, the Carlow business has merged with several other international security firms to create the Netwatch Group. Neither the size nor structure of the investment was disclosed.
The new group, which will be led by Walsh, will bring California-based National Monitoring Centre (NMC), CalAtlantic in Texas and Onwatch Multifire in the UK under the Netwatch brand.
The heads of CalAtlantic, Onwatch Multifire and NMC will also be staying on at their respective firms and join the Netwatch Group board, as will Riverside representatives.
The group's global headquarters will be in Carlow, which is the location of its research and development lab, largest communications centre and vast bulk of employees.
The merger will result in the staff headcount at the Netwatch Group doubling to 440, however no new jobs will be immediately added as a direct result of the link up.
Following the mergers, Netwatch will have contracted revenues worth in excess of €60 million. According to the most recent accounts for Netwatch Ireland Limited, turnover at the firm increased by just over €1 million to pass the €9 million mark in 2016.
During the same period, the Irish security firm also made a loss off €1.8 million compared to a €5 million loss in 2015.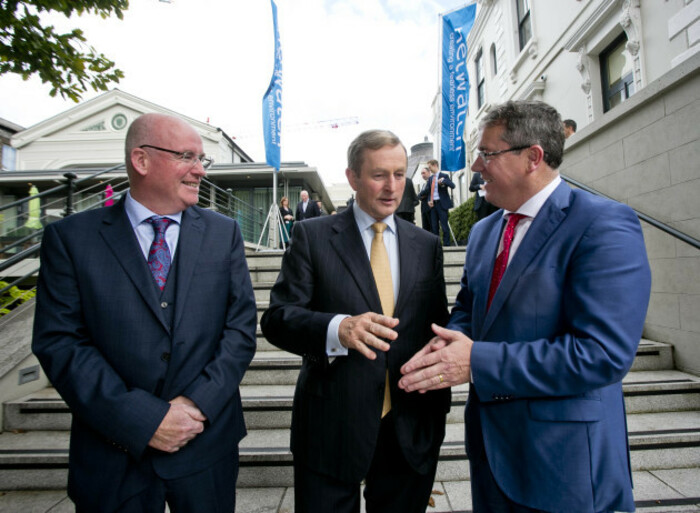 Source: Chris Bellew/Fennell Photography
US expansion
The Netwatch Group's six communications hubs will be responsible for the remote monitoring of 300,000 customer sites across the US, Europe, the Middle East and Africa.
Commenting on the merger, Walsh said the deal gave Netwatch the chance to rapidly expand across the US.
"The US is a key growth market for us and the combined strengths of NMC and CalAtlantic together with the Netwatch offices in Boston, Chicago and New Jersey provides a very strong platform," he said.
"This along with the addition of 1,000 resellers in the USA will be transformative for us as we grow our presence in the US market".
Netwatch has already had a presence in the US since 2016 when it used funds from a €19.5 million round of investment to expand across the Atlantic. The security firm also has a presence in South Africa, the Middle East and mainland Europe.
Sign up to our newsletter to receive a regular digest of Fora's top articles delivered to your inbox.