Revolut and N26 rocked Irish banking. Now their competition is coming to town
Bunq and Raisin recently entered the market, which already has some big players.
FINTECH, 'NEOBANKS', CHALLENGER banks. Whatever term you use, the sector is abuzz around Europe and the Irish market is becoming increasingly fertile ground for these players offering alternatives to stalwart financial services.
The likes of Revolut and N26 have been active in Ireland for a number of years with mobile-first digital banking products, decked with sleek user interfaces, trendy cards and perhaps more importantly, a lack of forms and paperwork typically associated with banking.
These fintech darlings, backed by hefty venture capital cheques, have caught on to a young audience that's much happier to swipe on an app than visit a branch.
Despite the popularity and market leadership that Revolut and N26 enjoy, this hasn't dampened the spirits of other companies that want a slice of the action.
Netherlands-based Bunq, a wholly digital neobank operating in the space, recently launched in Ireland and has expanded across Europe in the last few weeks. It provides a bank account and debit card to individual and business users, among other services.
Unlike the other big challenger banks in the space, Bunq is bootstrapped and has avoided VC money in reaching this point.
Chief executive Ali Niknam tells Fora that Ireland presented a young market that is willing to use neobanks, although he would not disclose user numbers.
With Revolut claiming to have over 310,000 users in the country, it would appear there's an appetite for apps that don't bear the name of the incumbent banks.
But are consumers willing to juggle multiple apps like these and is Bunq prepared for the stiff competition? Niknam is quick to brush it off.
"In my view they are my peers, not necessarily my competition. I think our collective competition are the incumbent banks that today still hold 99% of customers out there," he says.
"That's really how I see it. To us, collectively we compete with the more traditional, outdated old-fashioned banks."
Bunq certainly isn't alone in seeing an opportunity in the Irish market.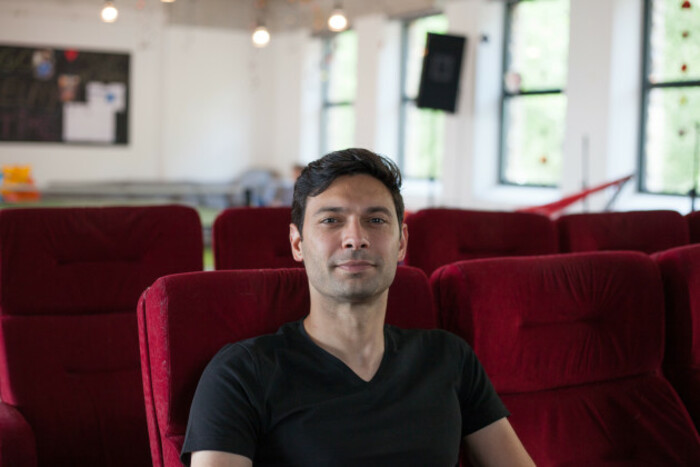 Source: Bunq
Two of Revolut and N26′s biggest competitors in the UK are Starling Bank and Monzo and the two have designs on Ireland.
Both have secured approvals from the Central Bank of Ireland while Starling has indicated plans for a Dublin office for the running of its euro business.
Curve, another banking platform that allows users to consolidate their various accounts into one app, is eyeing up a deeper European push, including Ireland.
Holvi, the Finnish outfit that was acquired by Spanish bank BBVA that provides business banking services, launched in Ireland this summer.
A spokesperson for Holvi said that when it comes to alternatives for SME banking, the market is still very much up for the taking.
"We think competition is a healthy thing and good for the market – it provides the customer with more options to choose from. There's no real market dominance in the SME banking market currently, so there's room for a number of players," according to the spokesperson.
"The presence of both fintechs and traditional banks also confirms that the traditionally under-served micro business segment is becoming an interesting target group."
In a similar vein, London-based Soldo develops a business expense management platform. It shifted much of its operations to Ireland recently to fend off Brexit and has opened an office in Dublin.
Fast growth
While many of these companies are experiencing breakneck growth, there are notable obstacles, both on a grand scale and in each local market.
Diarmaid Sheridan, an analyst with Davy, says that Ireland is still a "relatively small market" for all of these players.
"That's something they'll clearly all have to factor in," he says.
"Their unique selling point is they've got nice interfaces for consumers to engage with but clearly the main one is around foreign exchange and the ability to save the consumer a lot of money if you're abroad or making sterling payments to buy things online."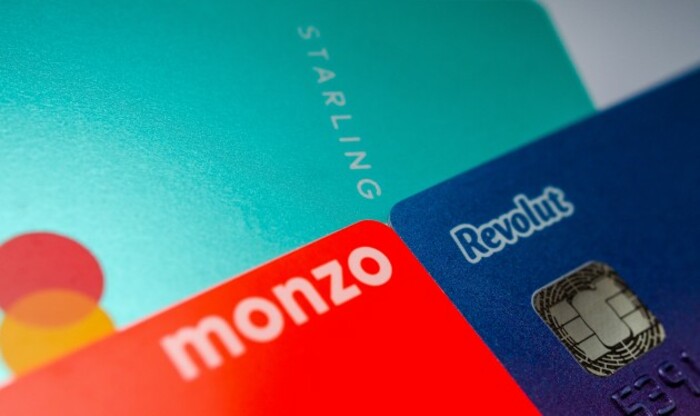 Source: Shutterstock/Ascannio
But in the long-term, there are questions around sustainability and how these buzzing startups will turn a profit.
While Revolut booked revenues of £58.2 million in 2018, its losses swelled to £32.8 million.
It recently inked a deal with Visa to help it reach more markets and people but such aggressive growth comes at a high cost and profits aren't in the near future.
Bunq, while on a smaller scale, has experienced a similar trajectory. It lost €11 million last year but doesn't have to answer to VCs.
"Because I am funding it myself, I have this margin that I feel comfortable with, which is between €8 million and €12 million losses per year and as long as we're within that bandwidth, I'm very comfortable," Niknam says.
To keep up with heady growth, he says that VC money is "always under consideration".
"We have the luxury to wait and see and pick our timing … when it would make sense to really add value, beyond just adding money, for our users. If and when that moment comes, we are very much open to any investment."
Long-term plays
To generate a significant sea change, neobanks will need to see a large chunk of consumers using apps as their primary current account rather than traditional banks.
Davy's Sheridan adds that down the line, there could be some consolidation in the market but companies may also feel the need to diversify their products.
Venturing into loans would provide another feather in the cap and potentially eat further into banks' trade, but the business of lending comes with big risks for a fintech company.
One company that is thinking about long-term goals is Germany's Raisin, which launched its online savings platform in Ireland last week.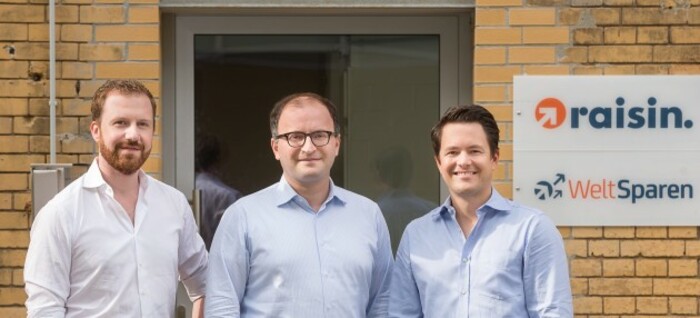 Source: Raisin
Raisin, which has raised over $200 million from backers including PayPal, differs from the neobanks.
It's not a service that will necessarily be checked via an app every day by its users and it typically appeals more to an older demographic that's thinking about their future.
Chief financial officer Frank Freund explains that Ireland is an attractive market for Raisin as the company felt it has better rates than the existing banks.
"If you look at the local savings rates I think it's a market where a saver can benefit from our offering because we bring along partner banks, which offer significantly better rates than the usual Irish rates," Freund says.
"One of the interesting things to see is whether, as a new offering, adoption rates will be similar to say the UK where with Raisin we've really had a tremendously great start and where the savers were open to a new proposition," he adds.
"We will see whether the Irish market will behave similarly."
Get our Daily Briefing with the morning's most important headlines for innovative Irish businesses.