It's the 'end of the road' for Ireland's first drive-in cinema as Movie Junction heads for liquidation
The outfit had been operating in Cork for close to 10 years.
IRELAND'S FIRST DRIVE-IN cinema is due to close down after almost a decade in business.
Drive In Cinemas Ireland Limited ran Movie Junction in Cork since 2010, where moviegoers were entertained at the facility in Fota Retail Park in Carrigtwohill.
The company, which had an accumulated loss of just over €132,300 in the year to 30 September 2017, is due to appoint a liquidator at the end of the month. 
Speaking to Fora, co-founder Ellie Redmond said the business occupied lands that were in low demand during the recession, when Movie Junction first opened, but became "very valuable" in the intervening years.
Redmond declined to explain the exact reason behind the closure but said the outfit "just couldn't stay" at the Fota Retail Park site and failed to find an alternative location.
"The bottom line is that we couldn't stay there and we had to find a new site, but I couldn't find anything suitable," she said.
Redmond began looking for a new location for the cinema in the second half of last year – including potential sites in Naas and Dublin – but said that none were "suitable for the size that we needed and a price we could afford".
She also said that none of the sites explored provided adequate easy access for car owners and suggested that many were earmarked for other developments.
"Land close to motorway exits is now second to none, everyone wants to put a petrol station on them or an Ikea store.
"Nothing bad happened. It's just the way it is – Ireland is booming again. I just had to make the decision," Redmond said.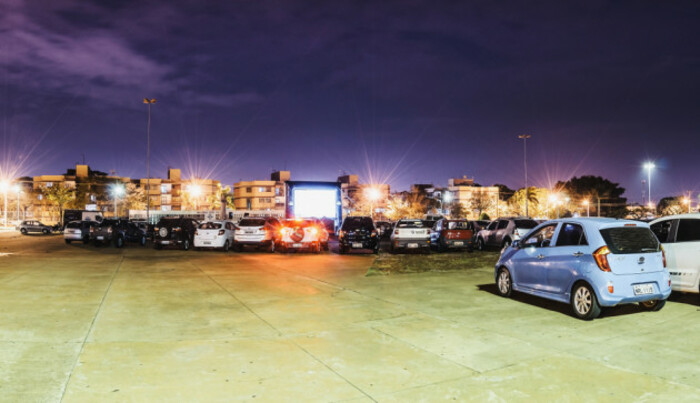 Source: Shutterstock/Vinicius Bacarin
'End of the road'
After exploring various options to save the business, Redmond said the decision to liquidate the business couldn't be avoided, adding that it's "pretty much the end of the road" for the venture.
"It's an awful pity because it was actually successful and people loved it. It was providing employment to people going to college. There were two retired gardaí employed at the cinema. It was doing a lot of good for its community," she said.
"I'm absolutely heartbroken myself. I put so much of my soul and my heart into getting that business off the ground and up and running. And it just didn't work out at the end. It's an awful pity. It's what you call 'unfair' if you want – there's no fairness in the end of this process," Redmond said.
Although Redmond is hurt by Movie Junction's closure, she said she remains undeterred as an entrepreneur: "I'm a businesswoman. I'm just 40 (years old). I'm absolutely ready to start a new venture, but I feel a little bit cut up about this one right now, I have to say."
A separate, unrelated outdoor cinema venture proposed by marketing consultants Offset was shelved last year after running into trouble with the national planning authority.
The plan to create a rooftop cinema in Stephen's Green Shopping Centre in Dublin had originally been rejected by the city council and was put on hold after An Bord Pleanála refused to exempt the project from the full planning process. 
Get our NEW Daily Briefing with the morning's most important headlines for innovative Irish businesses.