Here's how an Irish company is helping to make drones see like humans
The head of Dublin-based Movidius, which was recently sold to Intel in a huge deal, is aiming for sales of $1bn.
THE HEAD OF Movidius, one of the country's most prominent tech companies, has said that the company's Dublin base could become the centre of the artificial intelligence industry in Ireland.
Remi El-Ouazzane, the company's chief executive, also said that the firm has plans to significantly ramp up its operations and hopes to hit $1 billion in sales by 2021.
Based in Dublin, Movidius designs computer chips which handle advanced vision-processing duties in computers and devices such as cameras and drones.
The firm was recently acquired by US computer giant Intel in a deal thought to be worth at least €300 million, making it one of the largest sales involving an indigenous Irish company so far this year.
El-Ouazzane, who is speaking at the Drones, Data X conference in Dublin next week, said that the firm is now planning to dramatically expand with Intel's support.
"The goal I have is for the company, by 2021, to hit $1 billion revenue," he said. "It is not ludicrous because you need to think of the company as diversified."
He said that the company's revenue is divided into relatively even thirds, with sales from the drone, security camera and 'augmented reality' industries.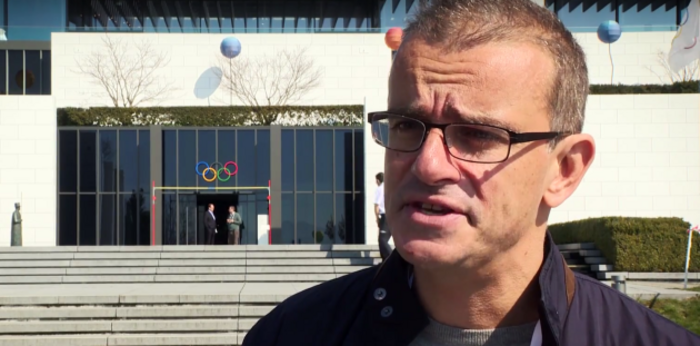 Drones
Crucially, the Irish firm has a partnership with Dajiang Innovation (DJI), a Hong-Kong based firm which was estimated to account for 70% of the commercial drone market last year.
Movidius' Myriad 2 chip, which is being used in the company's drones, gives unmanned aircrafts human-like sight capabilities.
DJI has developed specialized software algorithms and 3D 'depth sensing'. These algorithms, coupled with the Movidius' chip, gives DJI's drones the ability to sense and avoid obstacles in real-time.
This means that the drones can make more autonomous flight functions, and gives them an improved awareness of space while in the air, allowing them to adjust their flight and avoid obstacles in real-time by themselves. DJI had sales of about $1 billion last year.
Movidius' technology debuted in DJI's flagship Phantom 4 aircraft in March and also powers its new Mavic line, which has received positive reviews.
As long as demand for DJI's drones hold up, Movidius should also see good demand for its chips.
"The (drone) market is growing quite fast, and when you combine that with the machine vision on our devices, the drone market is sizable," El-Ouazzane said.
He declined to say how long Movidius' agreement with DJI is set to run for, although he said that it is a "solid partnership".
He also confirmed that the Irish company is looking for other drone companies to partner with, but declined to give more detail.
Security
Earlier this week Movidius also announced a deal to partner with another Chinese company, Hikvision, which is the world's largest supplier of CCTV and video surveillance equipment.
Movidius' Myriad 2 will be powering a new line of the Zhejiang-based company's smart cameras.
El-Ouazzane said that this agreement will likely be as significant for Movidius as its agreement with DJI.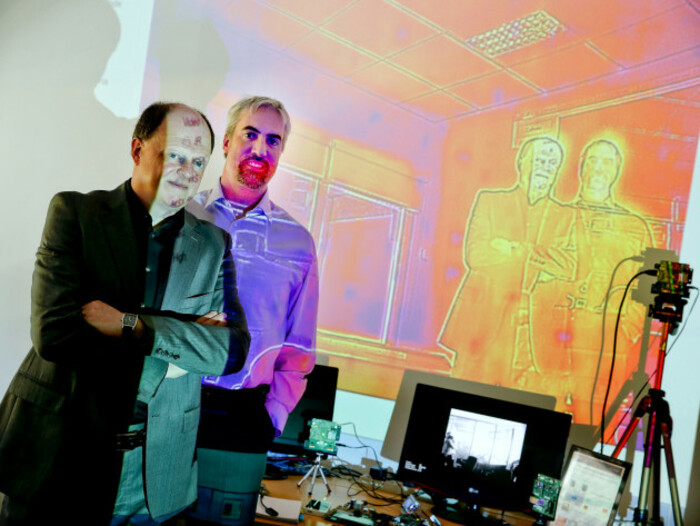 Source: Maxwell Photography
"Hikvision is to security cameras what DJI is to the drone market, they have a very strong presence," he said.
Work on Movidius' technology hasn't come cheap. The firm made a loss of $19.5 million (€18 million) last year, bringing accumulated loss to $82.6 million as it focused on research and development.
Dublin expansion
El-Ouazzane declined to reveal a break even aim for the company, but said that its recent agreements will spur a huge growth in sales.
"In 2014 our revenue was roughly $1 million, in 2015 it was in excess of $10 million. This year, if we are not constrained by supply issues, you can expect revenue to grow by 200%," he said.
"We need to expand from Dublin as we are growing the number of products we are building. We have 50 people in Dublin (and) we will be doubling our workforce there by the end of next year."
He added: "We felt that there is great machine vision talent in Europe and we wanted Dublin to be a centre of excellence.
"As (we) scale up, we can make Movidius the AI centre of Ireland with the workforce that we have here. Movidius sees Ireland as a real player in AI and we would welcome more and more AI companies to join us and grow in Dublin."
read more on