'It's good for consumers': Irish banks are at war over mortgage rates
KBC has announced a new fixed mortgage rate offering.
KBC'S NEW MOVE to tempt mortgage customers is likely to pressure its rivals to follow suit, as competition between Irish banks heats up.
KBC announced this morning that it is launching a new 10-year fixed mortgage offering that will allow customers to fix the interest rate on their mortgage at 2.95% for 10 years.
The new rates are available to both existing and new mortgage customers of KBC from the start of October. The move comes just days after AIB publicised plans to cut its standard variable mortgage rate by 0.25%.
Whereas fixed rates are, as their name suggests, fixed for an agreed amount of time, the cost of a variable rate can rise or fall depending on wholesale interest rates set by the European Central Bank.
The cuts to both types of rates are good news for the consumer, as they result in lower mortgage repayments.
The move by AIB, which dominates the Irish banking industry alongside Bank of Ireland, now puts pressure on its smaller rivals.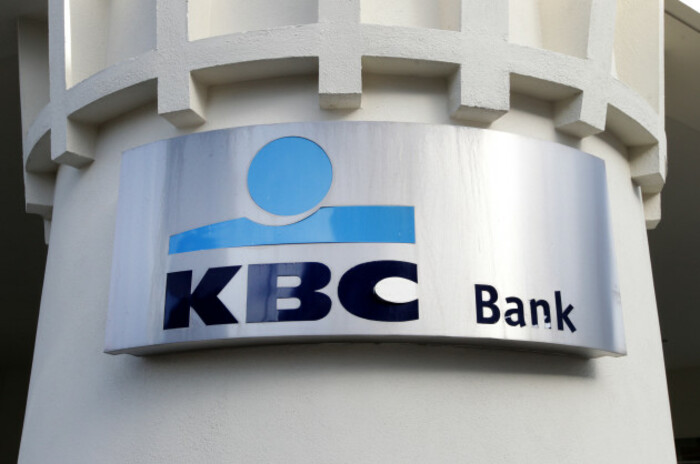 Source: Mark Stedman
Goodbody financials analyst Cian Harty said smaller players are now likely to follow suit.
"It's bad news for the three banks that fit into the 'challenger' cohort: where you have KBC, Permanent TSB and Ulster Bank," he told Fora.
"I would think that Permanent TSB may have to respond, although any rate card adjustment will depend on the trends it sees in its new mortgage drawdowns.
He added: "A strong  pipeline may mean it could be late in quarter four or quarter one next year before you see any changes. You may also see rate adjustments from Ulster Bank.
"From our perspective it is competitive pressure on the banks, but it is good for consumers in terms of lower mortgage payments for them."
Competition
The competition between the banks will likely come as a some relief to consumers, as mortgage interest rates in Ireland are more expensive than the eurozone average.
Ireland's banks have come under fierce political pressure over the past two years to cut their mortgage rates, with banks accused of charging rates that were too high.
A recent study from the Competition and Consumer Protection Commission also found that the Irish mortgage market is "dysfunctional".
It recommended that the government try to attract new companies into the market in an effort to stimulate competition among the banks.
Sign up to our newsletter to receive a regular digest of Fora's top articles delivered to your inbox.