This Voxpro exec is bringing the self-driving car industry to Achill Island for 'the craic'
A handful of motoring VIPs will network and kitesurf at the MobilityX conference when it heads to Mayo.
LIVING IN SAN FRANCISCO, Philip McNamara says he's exposed to all sorts of "crazy new transportation devices" on a daily basis.
Every time he leaves the house, he spots electric scooters, motorised skateboards – and of course self-driving cars.
"There are all these kind of crazy new technologies that are happening in San Francisco and you think, 'Wow, is this the future of transportation? How are we going to get from A to B in the future?'"
By day, McNamara is vice president of US business development for Voxpro, the outsourced services company co-founded by husband and wife Dan and Linda Kiely, which was bought last year by Canadian group Telus International.
But in mid-May, he will don his event-organiser hat and bring autonomous driving conference MobilityX to Dublin's Iveagh House and Achill Island in Mayo.
Although this is technically the first year of the event, MobilityX was born out of another west-of-Ireland tech gathering called Drones Data X, which first took place in 2014.
"Drones were becoming more of a mobility platform and so we said we'd change the name to MobilityX and make it much more broad," McNamara tells Fora.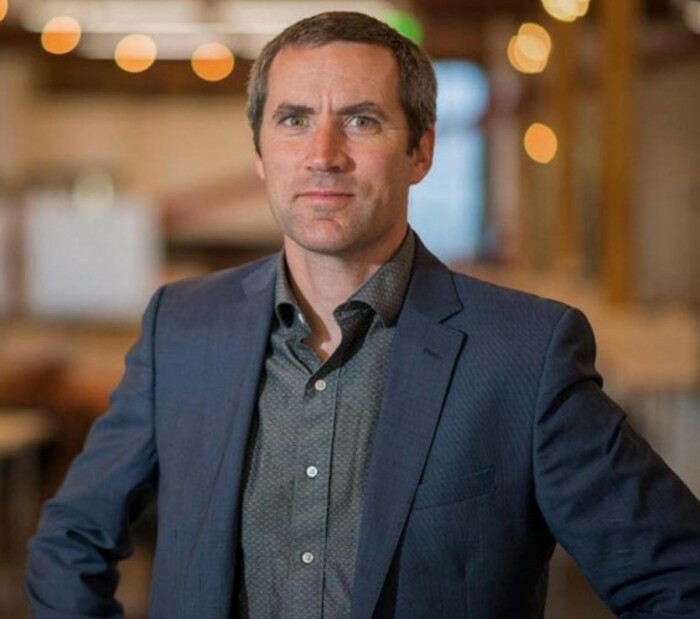 Source: MobilityX
For one day in the capital, McNamara has invited top brass from the likes of Jaguar Land Rover and BMW to give their two cents on the future of autonomous driving, electric cars and other transport tech.
Then for three days, he will host a TED Talks-style 'VIP weekend' on Achill Island, where about 25 motoring executives, investors and other movers and shakers will network and participate in talks – and maybe a spot of kitesurfing.
Unlike the day-long conference in Dublin – which is open to about 100 members of the public – the Achill weekend is invite-only.
"You have to apply and be invited. Obviously we want everyone to add value to the event. So if (applicants) are deeply involved in the car industry or have a lot to gain – or lose – from self-driving cars, we welcome their application," McNamara says.
The two-venue approach worked well in the past for the Drones Data X get-togethers.
"(Attendees) love it because it's really different. We get to do fun stuff on the island at PureMagic lodge. It's not a typical conference and they get to have the craic and learn from each other and spend a nice weekend in Ireland," McNamara says.
Networking
The IDA has committed "small amounts" of funding for MobilityX and Voxpro is one of the main sponsors.
McNamara says there's a good reason a company that provides outsourced IT and call centre support is involved in an autonomous motoring conference.
"We do customer support for lots of companies – Airbnb, Google, Nest – but we're always looking at new technology," he says.
"Nearly every major car manufacturer – Ford,  Porsche, General Motors – is building self-driving cars. All those car companies will need customer service in the future.
"So that's kind of the reason why we're putting two and two together and doing a conference. It's a good way to meet people and to get to know the industry."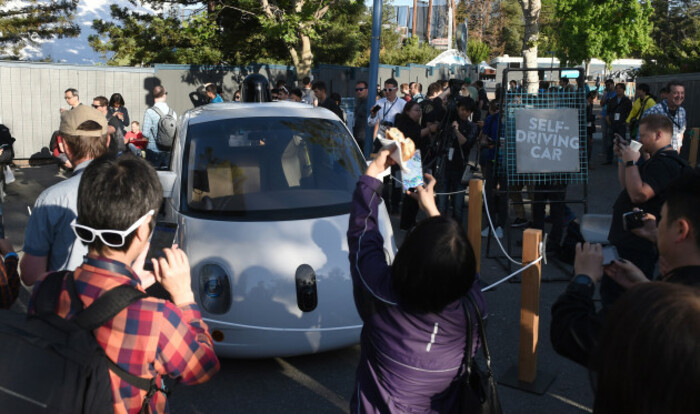 Source: Andrej Sokolow/DPA/PA Images
McNamara says he also has a personal interest in how autonomous vehicles might improve wider society.
Although the industry was dealt a blow last month when Uber's self-driving car killed a pedestrian in Arizona, it's widely anticipated that autonomous driving will help reduce the number of road deaths and accidents.
"I was involved in a car accident years ago. My dad was as well. If you think about car accidents today, there are about 160 people killed every year on Irish roads," McNamara says.
"That has gone down significantly over the last number of years, but that number will not go below 160 without more automation.
"I think we'll look back in 10 or 15 years' time and say, 'How did we ever let teenagers drive cars by themselves?'"
As well as the potential to reduce road fatalities and accidents, McNamara thinks self-driving cars could fix other societal problems.
[embed id="embed_2"]
"One of our sponsors is Mayo County Council. They're very open to looking at how self-driving cars can alleviate the issues of rural transportation," he says.
"When the Healy-Raes are talking about getting people back from pubs … things like self-driving cars, semi-autonomous cars could solve some of those issues."
Foreign investment
McNamara thinks Ireland is well-placed to pitch itself as a hub for self-driving car companies, noting that Jaguar Land Rover this year opened a research and development centre in Shannon.
"We already have very deep relationships with a lot of the big multinationals, the big players in Silicon Valley that are putting a lot of money into self-driving cars," he says.
"They're testing in the snow in Michigan and they're testing in the sun in Arizona. Someone will need to test in wet and rainy conditions and in a left-hand drive area. Why not Ireland?"
The Voxpro exec shrugs off any suggestion that Irish roads – arguably not as simple to navigate as America's highways and city blocks – may not up to scratch to deal with autonomous driving.
"The self-driving cars will adapt no matter what the infrastructure is," he says.
"It's the ability for the machines to navigate through fairly complex scenarios, whether it's a sheep crossing the road or four lanes of traffic. Those issues are already being solved in many, many cases in the US."
McNamara hopes that by bringing motoring bigwigs and other interested parties to MobilityX, they might consider investing in the country.
"A lot of the whole self-driving thing won't be about cars itself, it's more around software.
"You're going to need machine learning algorithms. You're going to need artificial intelligence. Those are all skills we can develop and have developed in the past in Ireland."
Sign up to our newsletter to receive a regular digest of Fora's top articles delivered to your inbox.