Mindfule wants to show people how food can fuel mental wellbeing
As part of our weekly Startup Spotlight series, we profile the Dublin company.
ALEKSANDRA MILNE SAYS she has been on a journey of self-discovery the last few years.
Her experience lies in product design and user experience, including senior roles at design agency Zero-G and US satellite communications company Viasat, but she was looking for a way to put that vocation to use alongside her interest in mental wellbeing.
"I think we've all been impacted by mental wellness, by ourselves or by people around us. For me I was trying to figure it all out, going to different professionals, researching stuff on my own. It really led me down a path of looking into nutrition," she says.
Milne became interested in this connection between nutrition and mental wellbeing: "I realised there wasn't anything out there that was doing this."
Alongside co-founder Simon Bastable, Milne looked into developing an app, through her startup Mindfule, that would bridge the gap between nutrition and the mind.
According to Milne, there are numerous apps that do only one of the two, whether it's managing nutritional in-take or providing mindfulness exercises – few do both well.
"The market is saturated in weight loss apps but we also have a lot of solutions out there that are helping people in terms of feeling calmer so we've got meditation apps, we've got solutions that help people feel more productive but we don't actually combine those two things," she says.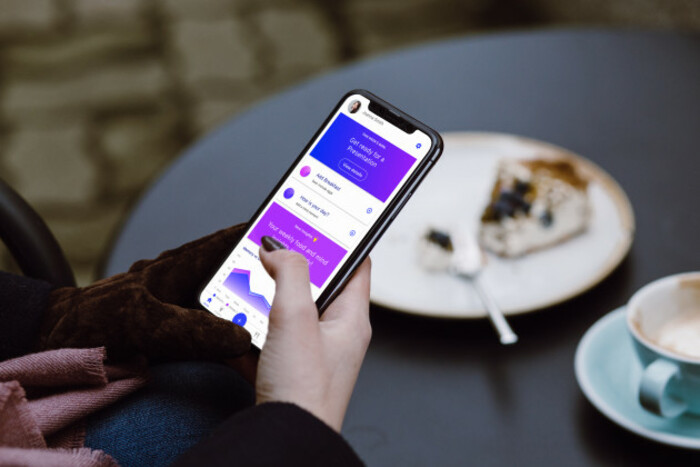 Source: Mindfule
"When we saw that there was a market for it, we decided to take the bull by the horns and start it ourselves."
Brain fuel
Our brains are fueled by what we're eating, Milne says, and the app aims to help users track the food they're consuming and how that relates to their mental state and managing long- and short-term goals.
"Over time they'll be able to see patterns and correlations emerge because we're using the latest technology including machine learning," she says.
"The more you're using it, the more you'll be able to find out about yourself, the more it will be able to give you really useful insights and recommendations on how you can change going forward. You can make improvements."
She says that generally we tend to think about food "very quickly in terms of nourishment".
"We don't think about food as a way of optimising our brain health or making us feel calmer or anything like that," he says.
The startup has secured its first tranche of outside funding with €200,000 from Keith Horan, who runs a Galway-based mindfulness and meditation school.
This initial financing will get the current model of the app up and running for a proper launch, Milne says.
"That will allow us to build out a proof of concept. We're treading new territory, we've got to spend a considerable amount of time just on research and development."
She adds that Mindfule will be seeking a further round of funding later this year.
Research
The startup has needed to put a lot of time and effort into research before releasing an app to the market.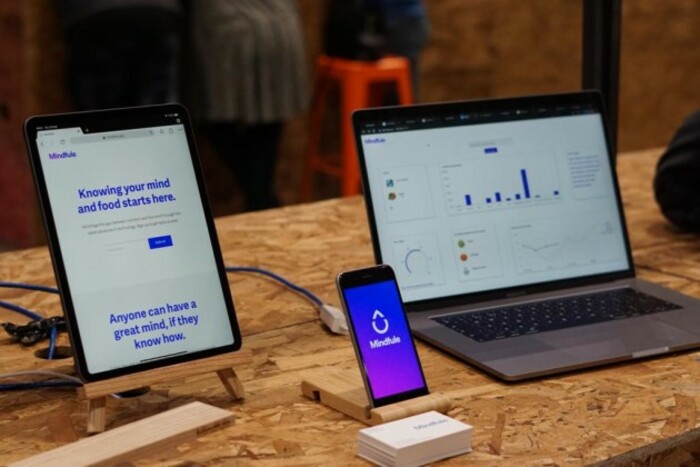 Such an app requires a lot of research to back up its claims. Another app, Woebot, founded by an Irishwoman, has highlighted the importance of using hard research to back up an app's promises on mental health.
Milne says it want to help people get away from fad diets and put more thought into developing a regimen that works for them specifically.
"We want to take that jargon away from people and make the science very clear so that people can understand things," she says.
Milne says that the research field is still young in the grand scheme of things: "It's only about 50 years old in research but there is a lot out there."
The startup is working with advisors in neuroscience that are working alongside data scientists and machine learning specialists.
"Together we have the latest research from all the credible publications and reports that have been released in the last 20, 30 years and even in the last year," she says.
"(We have) all of the evidence to show the link between particular nutrients and particular effects on the brain, either from eating more of or too little of. We use that in building out a lot of our algorithms."
For its business model, it aims to run a 'freemium' product where individuals can access basic content for free and pay for additional features. The other avenue being explored is corporate clients that would provide the app to their staff.
The startup recently made the trek to Toronto for Web Summit sister event Collision because "our target market is North America so it was a no-brainer to make the trip and go".
Looking more long-term, Milne sees the app as just the first salvo in a bigger product offering.
"We have plans for many other products and services that work in an ecosystem. This is just a tool for people to find out more about themselves and then we'll have more offerings in the future."
Get our NEW Daily Briefing with the morning's most important headlines for innovative Irish businesses.