'An inability to answer very basic questions': How an Irish 'virtual hospital' project fell flat
Consultants for US firm Mercy Virtual said meetings with health officials were cancelled at short notice.
A US HEALTH giant pulled out of talks with State officials over 'virtual hospital' pilots in Ireland earlier this year after consultants for the multibillion-dollar firm voiced their frustrations about dealing with the HSE. 
Last month, Fora reported that US healthcare giant Mercy Virtual ended discussions with government officials over plans for a remote-treatment initiative to ease the burden on the hospital system.
Based in Missouri, Mercy Virtual is connected to the larger Mercy healthcare organisation, which operates acute-care facilities in the US and has over 40,000 employees.
In 2015 the group, which recorded revenues of $5.5 billion last year, launched a 'virtual care centre' in the US, a 'hospital with no beds' that houses more than 700 staff who provide remote healthcare services.
Since last year, Irish officials and Mercy Virtual have been in discussions about the rollout of two 'virtual hospital' pilots in Cork and Dublin.
As part of the service, doctors and nurses would monitor patients remotely based on devices which feed information back to the hospital.
However correspondence between the Department of Health and Michael J Flynn Consultants, representing Mercy Virtual, reveals that numerous issues were flagged with government officials before the US company ditched the plan.
In emails to Department of Health assistant general secretary Muiris O'Connor, released under freedom of information laws, the consultancy complained about the lack of leadership within the HSE.
"No one seems capable of deciding how to proceed. There is no champion within the HSE who is publicly and obviously working with us," one message from Flynn, dated 22 May this year, said.
"The lack of timely responses is a major issue as it is indicative of an inability to work effectively in delivering reform.
"There also seems to be an inability to answer very basic questions. We are still waiting for information requested, and agreed to be delivered, in January (2018). Nearly every meeting and teleconference call (scheduled for weeks in advance) has been cancelled at short notice."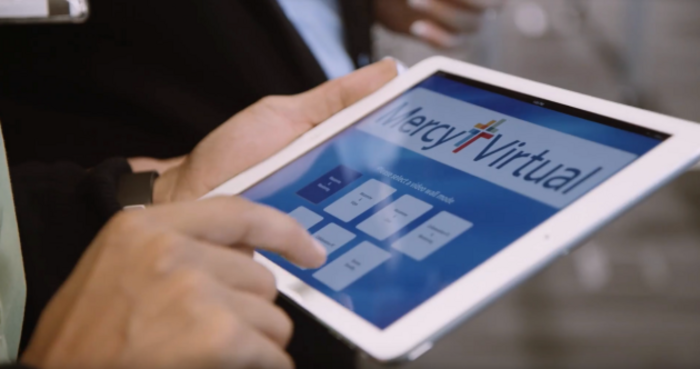 Source: YouTube/Mercy Channel
The consultancy said that it was getting "mixed messages from the HSE directly and via the hospitals".
"The HSE tell me that they see the benefit of working with us and wish to do so, but they tell hospitals that the work we do must be cost neutral," Flynn's email said.
"That is impossible, because every bed we free up will be occupied within minutes. They are therefore happy with waiting lists, trolleys and delivering care in sub-optimal conditions with sub-optimal outcomes at the highest cost."
The third-party representative for Mercy Virtual said in another email that he had been in contact with around 200 people in Irish healthcare and that he had been given a range of negative feedback about the lack of incentives for innovation.
The reported comments included:
"If we save money our budget will be cut";
"There is no point in being the first to try something because it might not work";  and,
"Hospitals do not have money in their budgets for new ways of delivering care."
The HSE did not respond directly to any of the consultancy's criticisms when approached for comment by Fora. In a statement, it said:
"The HSE outsources and buys services where there is a requirement. Standard processes are followed including a public procurement for services."
The Department of Health said: "The procurement and tendering of government contracts are conducted in accordance with national legislation, European directives and guidelines."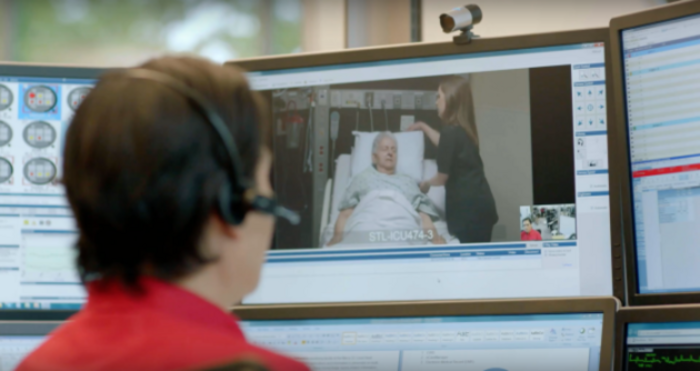 Source: YouTube/Mercy Channel
EU headquarters
Flynn first emailed Department of Health deputy secretary general Colm O'Reardon in October 2017 to say that Mercy Virtual was exploring the possibility of establishing its first overseas base and EU head office in Ireland.
From the headquarters, it was envisioned the firm would provide telemedicine services in Ireland, other EU states and to the US, "particularly at night", the email said.
Mercy Virtual previously said that it saw Ireland as its spiritual home due to its connections to Irish woman Catherine McAuley, who set up the Sisters of Mercy organisation, and that it wanted to "put something back".
However, in June of this year, Flynn's consultancy emailed the Department of Health to inform the government department that the pilot plan was on ice.
"Following a recent review within Mercy Virtual leadership it has been decided that now is not the right time to proceed with this opportunity," the email said.
It added that Mercy Virtual would be willing to reopen discussions with the HSE at a later date.
A spokeswoman for Mercy Virtual told Fora: "Mercy Virtual decided to shift its focus internally to Mercy, and we concluded our discussions with officials from Ireland's healthcare system."
Get our NEW daily digest of the morning's most important headlines for innovative Irish businesses.