A billion-dollar 'virtual hospital' group has pulled the plug on possible pilots in Cork and Dublin
Missouri-based Mercy Virtual has shelved its plans after a year of contact with officials in Ireland.
A US HEALTHCARE giant has pulled out of talks with government officials over plans to launch 'virtual hospital' pilots in Ireland.
Based in Missouri, Mercy Virtual is connected to the larger Mercy healthcare organisation, which has 40 acute-care facilities in the US and over 40,000 employees. The wider group recorded revenues of $5.5 billion last year.
In 2015, the group launched its 'virtual care centre' in the US, a "hospital with no beds" that houses more than 700 staff who provide remote healthcare services.
The service is used to provide healthcare expertise over the internet to patients in their homes, freeing up hospital beds.
Doctors and nurses monitor patients based on devices which feed information back to the hospital and can watch them from camera-eye views of the patients' rooms.
To date, Mercy Virtual has invested $100 million in the development of its telemedicine system.
Since early last year, Irish officials and Mercy Virtual have been in discussions about the rollout of two 'virtual hospital' pilots in Cork and Dublin, each of which would include 270 participants.
The company previously said that it saw Ireland as its spiritual home due to its connections to Irish woman Catherine McAuley, who set up the Sisters of Mercy organisation, and that it wanted to "put something back".
However the company has since decided to pull the plug on the planned pilot, according to a recent filing on the State's lobbying register.
"Mercy Virtual has decided, for the near future, not to continue its engagement with the Department of Health, HSE and selected Irish hospitals regarding its offer to help reform Irish healthcare," the filing said.
It added that the group will not to submit a business proposal to the HSE for "delivering specific telemedicine pilot programs".
Fora contacted Mercy Virtual for comment but had not received a response at the time of publication.
When contacted to comment on the apparent breakdown in talks, a spokeswoman for the HSE said it was a matter for the company concerned.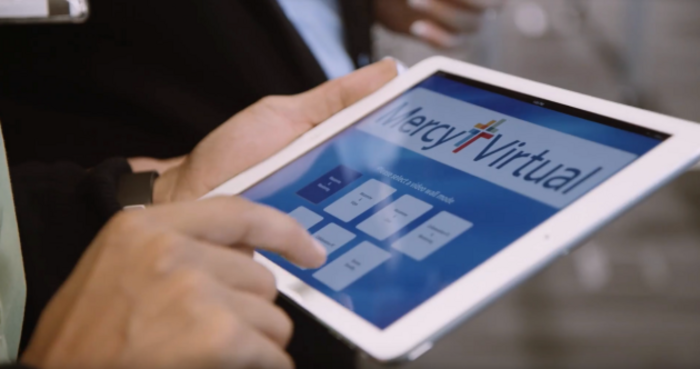 Source: YouTube/Mercy Channel
The decision to drop the plan coincides with a change in leadership at Mercy Virtual in March, with two new executives, Gavin Helton and Vance Moore, taking on co-leadership of the firm's virtual-care strategy.
There has also been a change of leadership in the HSE, including the replacement of its head of IT, since Mercy Virtual began talks with Irish officials. The organisation's head of IT, Richard Corbridge,
Talks
The US group had previously been liaising with senior civil servants at the Department of Public Expenditure and Reform, and the Department of Health, over the possibility of pilot programmes in Ireland.
It also canvassed for support from Social Democrats leader and TD Róisín Shortall and Fianna Fail TDs Micheál Martin, Michael McGrath Stephen Donnelly, Jack Chambers and Billy Kelleher. 
Lobbying filings lodged by Mercy Virtual note that it wanted to ascertain whether there is "appetite" within government, the Department of Health, the HSE and main opposition party for the rollout of telemedicine in Ireland.
It also asked what funds would be available within existing budgets and about the timeline of a procurement process for its services.
During talks, Mercy Virtual briefed politicians and department officials about  telemedicine and how its service could address the Irish health system's hospital beds shortage. 
Source: YouTube/theMercyChannel
Mercy Virtual has previously said its telemedicine system would be mainly aimed at "older chronically ill patients at home". 
Telemedicine systems use video conference products, similar to Skype, to allow doctors to provide medical expertise remotely.
The efficiency of these systems is dependent on access to high-speed broadband, which is poor in many areas outside Ireland's largest cities and towns.
Sign up to our newsletter to receive a regular digest of Fora's top articles delivered to your inbox.