'We went on strike for 10 days - that was without doubt the worst mistake I've ever made'
Meaghers Pharmacy's Oonagh O'Hagan also talks about learning how to stop micromanaging.
WITH ROOTS DATING back to the early 20th century, the Meaghers Pharmacy chain has been owned and operated by Oonagh O'Hagan since 2001.
Having started her career as a student intern at the outfit's Baggot Street shop, O'Hagan has expanded the chain to eight locations around Dublin, as well as juicing up its digital presence with an online store.
O'Hagan is one of the female entrepreneurs who will be participating in events around the country for National Women's Enterprise Day, which takes place on 18 October and is organised by the Local Enterprise Offices.
As part of our weekly question-and-answer series, she talks about learning to stop micromanaging, working in a chip shop and her trick for finding empathetic staff.
Here's what she had to say:
What was your earliest or childhood ambition?
My mum. I didn't know it at the time, but I was always enthralled by how she worked. I would have accompanied her to work during school holidays and during the summer break.
We come from a tiny little village in Tyrone called Plumbridge, and she ran a manufacturing factory there for Courtaulds that made bras and knickers for Marks & Spencer.
There were 200 women working in that place, and she would always completely adapt her style depending on who she was talking to. I just thought that was remarkable.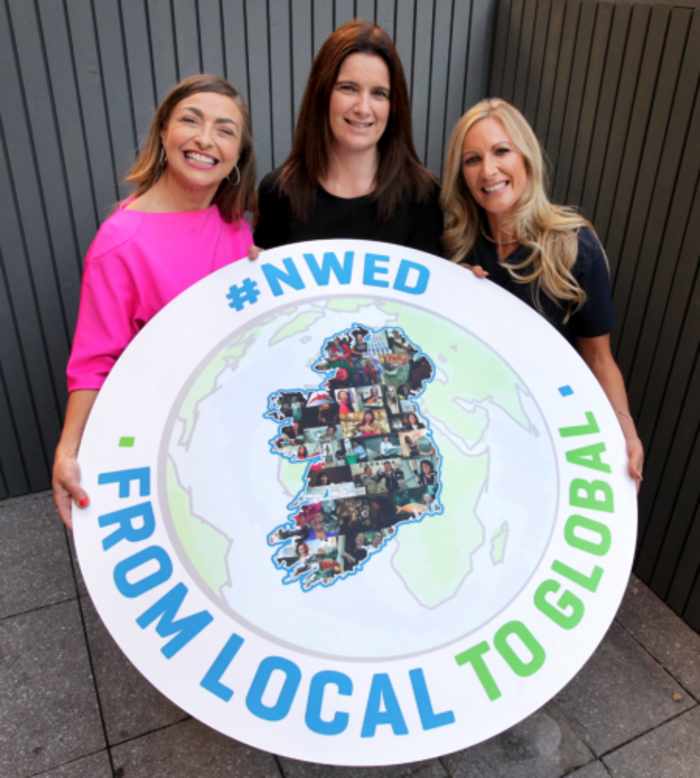 Source: South Dublin County Council
She was probably a woman way ahead of her time. Out of all my childhood friends, she was the only one who worked.
I knew who she was as my mum, and I could see this other person in work. I used to marvel at how she was able to motivate the team. She was a true leader, but I didn't know that at the time.
She hated sitting in her office and was out on the factory floor the whole time. She managed people by working with them rather than dictating to them. I hate sitting at my desk as well, and I just like being around people. I probably got that from her.
How would you describe your work/management style?
I work with a coach and I know how he interacts with me and can get me to solve problems myself – he never tells me what to do. I think that's a style that I've developed in my own work over time.
I always try to do something similar with my colleagues so that they can solve problems themselves. I think that gives them the confidence then to know that they can solve a problem.
In the past I would have micromanaged and would have been a bit of a control freak. I think when you start off in business, you feel like it's yours and you want to know about everything that's going on.
But as you expand, you just can't and you have to accept that and you get nothing done if you're the bottleneck.
I've fallen victim to that, where I'm completely slowing things down and I'm missing opportunities because I'm the bottleneck and haven't got around to making a decision on something.
I've learned that's not a good way to operate. There's no point building a really good team if they're not able to use their skills.
What's the worst job/task you've ever had to do? 
For my first job, I worked at a chip shop and peeled potatoes for probably eight hours a day.
We got a machine in and I got promoted to washing dishes, which I thought was great because at least there were two people there and you could chat.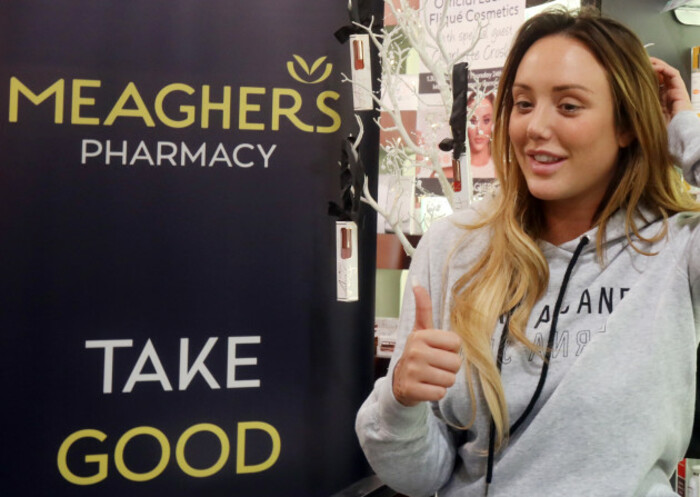 Source: Leah Farrell/Rollingnews.ie
What do you find most irritating in other people?
Dishonesty. You know from someone's body language or eye movements if they're not telling the truth. I'd much rather hear the truth because then at least I know what I'm dealing with and I can figure out ways to solve the problem.
I think that's the best way to operate, particularly in business. I think it's a very dangerous place otherwise. Trust is hugely important to me.
What bad work (or business) habit have you had to kick?
Working late at night. My usual pattern when my two kids were younger was to tune up the laptop after I put them to bed.
I just had to kick that because you burn out and you're just too tired in the morning and can't make a decision.
It's not a good example to set for your team either – they start to feel like I expect them to do that as well. It's just not good for anybody.
What has been your biggest mistake to date and what did you learn from it?
I would say it was a time when we went on strike. Irish pharmacies' margins and fees were cut by the HSE back in 2009. I'd still say that at that time, our cuts were disproportionate to the rest of the healthcare industry.
There was a serious feeling that it wasn't fair. We went on strike and closed our doors for 10 days. That was without question, the worst mistake I've ever made.
I knew at the time that it was the wrong thing to do for me – I can't necessarily speak for any other pharmacist. It meant that we were bringing our customers into that dispute, and that was the wrong thing to do.
It broke my heart at that time to close our doors and watch our customers, who had supported us all that time, come to the door and be puzzled about why we weren't open.
At that stage, I felt like I almost followed the crowd and didn't stay true to myself. I learned that I should always stay true to myself and always trust my gut.
What's your favourite job interview question and why?
"What's the last kind thing you've done for somebody?" I think it tells you a lot about someone.
We spend a lot of our time not just looking for people who have the ability to do their job, but people who have the right attitude and are the right fit to our company values.
That for me is nearly more important. We're in a healthcare industry at the end of the day, so they need to be able to have a lot of empathy with customers and build relationships.
I think if you ask that question, you get a good sense of what extent will they go to for a customer and you get a good sense of who they are as a person.
Our customers are sometimes very sick people who need a lot of empathy. They can be very distressed or they could have a loved one who's going through some dreadful treatment and very often, it's just people skills that we need.
There's no point having somebody with the best academic skills if they can't reach out to somebody and say, "It's going to be OK."
Who is your business hero?
Probably Richard Branson because he's a real 'people person' as well, and I enjoy how he builds his teams and how he motivates and inspires them.
He's such a creative soul and has been through a lot of downfalls in his career as well but has always picked himself up and he views that all as learning experience. He's always pushing to the next big thing. I think he's a pretty cool guy.
Sign up to our newsletter to receive a regular digest of Fora's top articles delivered to your inbox.