'We once ordered too little stock to meet demand. People were asking if we were closing down'
Malena Fashion founders Malindi and Elena Demery also talk about why they're 'allergic' to negativity.
THREE YEARS AFTER co-founding Malena Fashion, sisters Malindi and Elena Demery recently reported sales of over €3 million. 
The clothing distribution and marketing firm is also highly profitable, recording an accumulated net return of over €600,000 for its owners.
A small operation with just eight staff, Dublin-based Malena services online and in-store customers in Ireland, the UK, Spain and United Arab Emirates.
It has secured distribution contracts with the Freddy Jeans brand, eyewear company Quay Australia and a suite of Scandinavian fashion outfits like Sparkz Copenhagen, Svea and Rosemunde.
Having launched and promoted other brands, Malena's ultimate goal is to roll out its own line of clothing.
As part of our weekly question-and-answer series, we spoke to the Demery sisters about running a 24-7 operation, dealing with a hellish Black Friday sale and why they're "allergic" to negativity.
Here's what they had to say: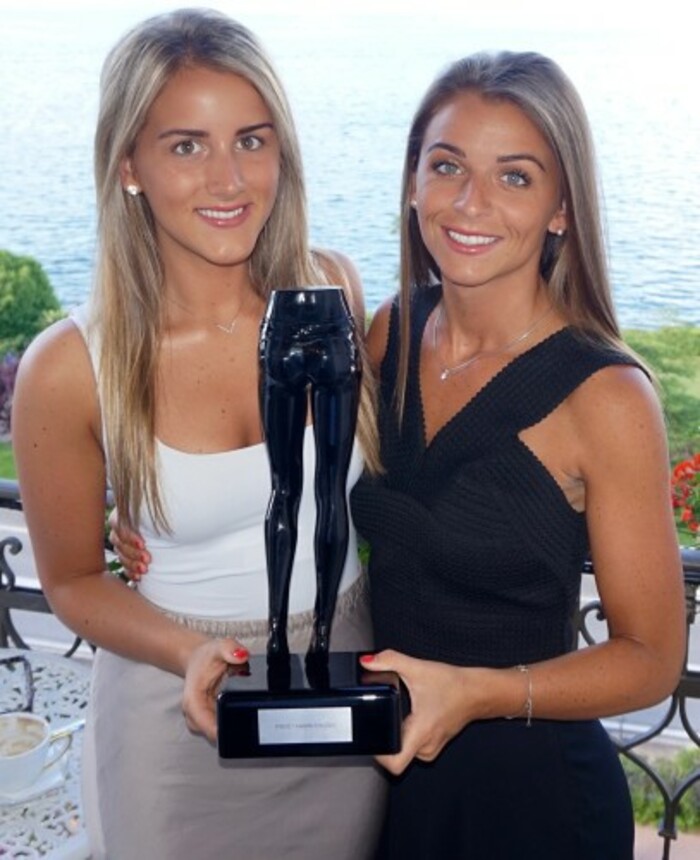 What was your earliest or childhood ambition?
Elena: When we were in school, we always wanted to run a business together. We were best friends and always have been, so it was our ultimate dream to start a company together and work together every day.
Malindi: But we didn't actually know what we wanted to do. We just knew it was going to be something we did together.
On average, what time do you start work in the morning and what time do you clock off?
Malindi: We actually start the minute we open our eyes. We literally just go straight on our email. We start replying to Instagram messages that were sent overnight – and that's all before we get into our office in the morning. We never officially clock off.
Elena: Our busiest time to post on social media is in the evenings. Doing all of our Instagram and social media work, that's primarily during the night.
Malindi: That's a great time to do Instagram posts and marketing. We have a 24-7 job. Sometimes it's a kick because you have the option of working from home and doing everything in the palm of your hand, but the negative side of that is you're never able to get away from it. You always have your phone in the palm of your hand.
Elena: You don't feel like you can ever switch off. In the last four years, honestly we've never switched off. We work over weekends, holidays, everything.
Malindi: I don't think there's any danger of burning out because one of us is generally taking more of a lead. Because we're sisters we can balance things out.
What's the worst job/task you've ever had to do?
Elena: Two years ago, on Black Friday, we were still picking and packing orders and that was probably the craziest experience we've ever had, because we didn't anticipate the level of orders we had and we literally worked every hour. We didn't go to sleep for that week.
Malindi: Obviously it's not a bad complaint because we did well from it, but we didn't imaging the scale of what it was going to be like.
Last year was our first year that we had fulfillment company take over and honestly it was just so nice to know that the warehouses were picking and packing while we could still market.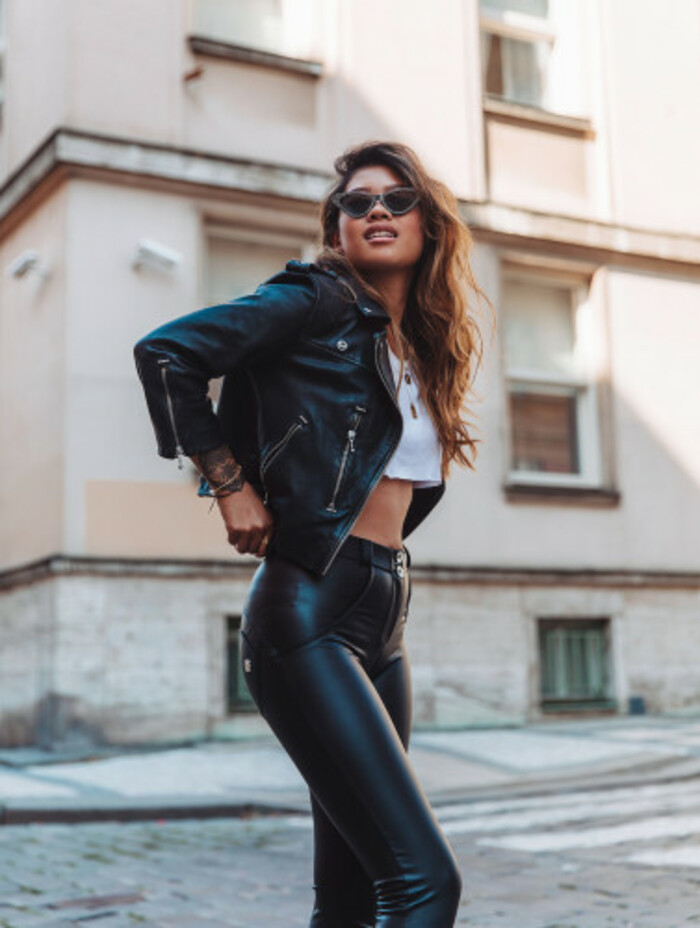 What has been your biggest mistake to date and what did you learn from it?
Malindi: Basically, in the first six months, we started off really small and we sold to a couple of shops around the country.
In the second season, we ordered the same amount of stock, but we ran out within a few weeks. The biggest mistake we've ever made was not being able to supply the demand.
We've learned from that now and we've increased stock every season just in case that sort of thing again.
We were getting emails from people asking if we were closing down because we were out of stock in everything. That was such a shame. We lost so many sales because of that.
What bad work (or business) habit have you had to kick?
Malindi: When we started, we never, ever made an agenda for the day. We just cracked on and did our own thing.
Honestly, that wasted a lot of time and you didn't actually have a main goal or focus. Now, every day, we sit down in the office and everyone discusses what their agenda is for the day and what needs to get done.
What's the one piece of advice you would give to someone starting out in your industry?
Elena: I think the one piece of advice we'd give to our younger selves is to believe that you're able to do it.
Once you believe in the product, you actually will sell it. If you're still unsure, or think you're too young to do it, it makes a big difference once you believe in yourself.
What do you find most irritating in other people?
Malindi: Negativity. We always try to look at the positives in every situation, even if it doesn't feel link something's going in the right direction, we'll always say, 'At least this' or 'At least that'.
Elena: There can be such negative times when you get customer complaints or a shop doesn't like your product and you feel so defeated, you just have to keep reminding yourself of all the shops you've sold to or all the customer compliments.
Malindi: We're allergic to negativity.
Elena: It helps being in business with your sister. If one of us is down…
Malindi: …the other helps pick them up.
What's the one work skill you wish you had?
Malindi: We both wish we could delegate more.
Elena: We constantly feel the need to control everything ourselves. It's our baby, so even with customer emails, Malindi still replies to all of them. We should be outsourcing stuff more, but we're too scared to let it go.
Malindi: We know how we want it done.
Who is your business hero?
Malindi: Marissa Carter from Cocoa Brown. She's always been a huge support for us in the last few years and we've always looked up to her and her work ethic. 
She's very supportive of Irish companies and she's very supportive of women in business. And she's hugely successful. You believe everything she says because she believes in her product so much. You're convinced by her even before your try it.
Sign up to our newsletter to receive a regular digest of Fora's top articles delivered to your inbox.