Taxi app Lynk is gearing its new delivery service up for growing demand during Covid-19
Meanwhile the company's usual taxi booking app has seen a drop of some 60% in activity.
TAXI APP LYNK plans to roll out a new online portal for grocers on its recently launched delivery service as demand grows.
Lynk began the delivery service over the last two weeks when the coronavirus restrictions became tighter and tighter, leaving many businesses closed and people reliant on delivery. In many cases, shops haven't done delivery before.
While supermarkets are essential businesses and can remain open, not everyone can make it out, especially those in quarantine, the elderly or those with underlying conditions.
As a result, grocery delivery apps like Buymie have seen a surge in use and Lynk chief executive Noel Ebbs said that its service has seen strong uptake over the last few days.
Ebbs added that Lynk is still refining the service. As it stands, customers ring up their local grocers and place an order that will be delivered by a Lynk driver.
"At the moment, we're still working with small independent grocers. It's still very experimental and manual in the way it works from the grocer's point of view. They're taking their orders by phone," Ebbs said.
"We'll be rolling out something more advanced as time moves on. The local traders that don't have a web presence and don't have a web offering are absolutely delighted with it."
Ebbs said the service is "a bit scattered at the moment" with about 70 supermarkets and grocers dotted around Dublin using it.
He told Fora that Lynk will be launching an online portal for shops to list their inventory and make people in their locality more aware of the service.
"We can handle the whole thing, a lot of grocers don't really like that, they're not very tech wise. For the moment those (local grocers) are the people we're dealing with but we are in discussions with a couple of larger operations now who do have fairly substantial chains."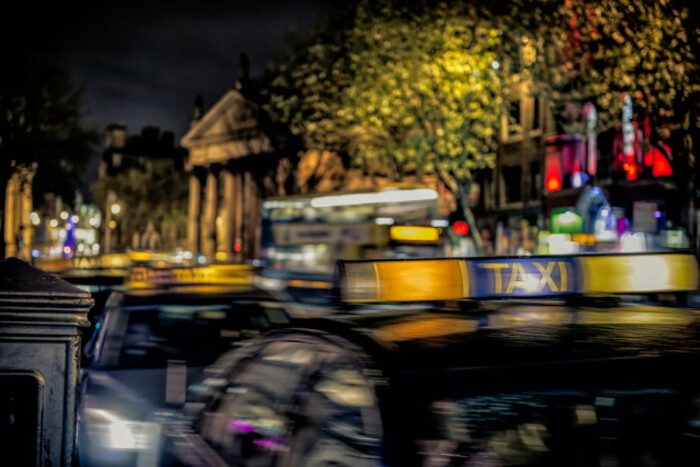 Source: Shutterstock/massimofusaro
Lynk expects that it will expand the remit of its delivery further into medicines and prescriptions. Deliveries are priced at a flat rate of €6.95 rather than a percentage of the value of the goods.
Meanwhile, its primary taxi-hailing business has taken a significant hit this month as journeys declined and people stay at home.
"That's pretty damaged at the moment. It's down by about 60% to 65%," Ebbs said. "The drivers that are working are actually quite busy (with deliveries) because more than 35% or 40% are not working."
The company has around 2,000 drivers available for deliveries and projects that it has the capacity to carry out 250,000 deliveries a month.
Get our Daily Briefing with the morning's most important headlines for innovative Irish businesses.