This Sligo brewer is calling out the big beer companies for being 'thieving bastards'
Lough Gill Brewery will release its maiden line of products next week.
A NEW SLIGO brewery will release a range of beers next week that take a swipe at big corporations looking to muscle in on the craft industry.
The line of craft beers is being released by the Lough Gill Brewery, which was founded by James and Valerie Ward earlier this year.
Since the craft beer revolution has kicked off in Ireland, a number of the bigger beer producers have attempted to hop on the bandwagon by releasing their own 'craft' labels.
The MillerCoors group has the popular Blue Moon, for which it was unsuccessfully sued over claiming the brand was a craft beer, while Heineken was recently criticised for passing off some of its mainstream brands as alternative, locally produced brands.
The company is conducting an internal investigation into how its mass-produced brews were marketed as craft beers.
One of Lough Gill's new brands will be called 'Thieving Bastards', with the label's blurb taking a swipe at the majors: "We don't need to conceal where our beer comes from – no mergers, buyouts or shell corporations here, just a small family-owned brewery in Sligo."
Another new brew will be called 'Heino Weiser' in a tongue-in-cheek reference to two of the world's biggest beers brands, Heineken and Budweiser.
"The bigger brands have been stealing the market share for long enough," Ward told Fora. "What we're saying is that we're independently owned, we're not part of any merger, we're not any big corporation.
"There have been a lot of issues with big corporations rebranding regular beer and putting it out as craft beer and basically I'm calling them all thieving bastards, which I suppose is a very Irish thing to do."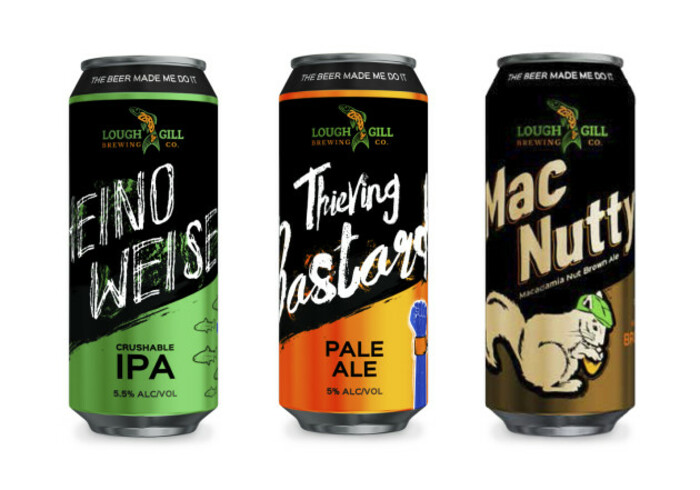 Source: Lough Gill Brewery
First in 100 years
While Lough Gill Brewery is the first brewery to be based in Sligo town for over 100 years, it is Ward's second beer-making operation.
Three years ago, he founded the White Hag Brewery in Ballymote, Sligo before selling the company on to the group of investors who initially backed the project.
The new venture has been funded with his own savings, a bank loan and a small grant from the local enterprise office. He plans to release a number of other beers once the initial batches are on the market.
"I'm in a fortunate position that there are distributors waiting on samples in a number of different countries already," he said.
"The plan has always been to do big, bold, extreme beers – ones that other people wouldn't brew because they were afraid to just in case there was no market."
Another speciality beer the company plans to release is a craft brew called Anderson's Ale – the first draft of which was put in kegs last week.
"In the 1800s, Anderson's Ale was the most popular beer in Connacht. The family owned three breweries in the province, so we're going back to the region's roots to brew a traditional Irish ale that is our interpretation of what was produced."
McDonald's beer menu
Ward, who has been involved in the industry since he pulled his first pint at 12, said he first looked at getting into the craft beer scene in 2008 before eventually setting up White Hag in 2013.
[embed id="embed_2"]
Since then the industry has boomed, with a recent report by the Irish Brewers' Association (IBA) showing that output from microbreweries on the island shot up by 550% in the last three years.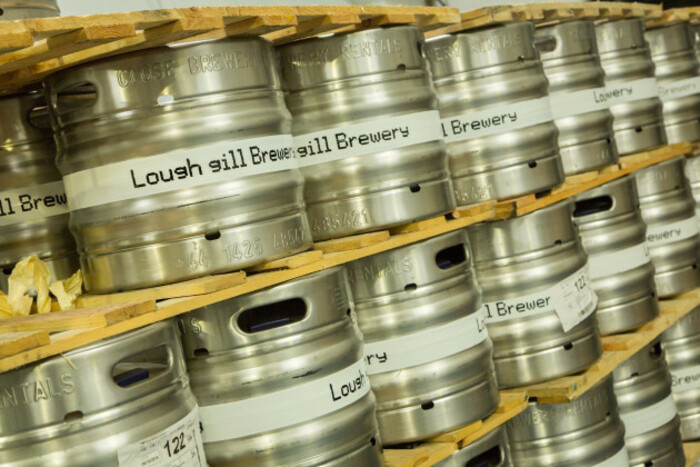 Source: James Connolly
Ward said buying beer in Ireland has been a stale experience for a long time, but the craft beer community is slowly changing that.
"I do believe it is like standing behind the counter at McDonald's in Irish pubs sometimes – there's not much choice. 'Do you want a pint of Guinness or Smithwicks, or maybe Carlsberg, or this new beer that came in a while ago called Heineken?', and that was it.
"Meanwhile, if you go to Germany, every town has its own brewery or microbrewery. Even in England, every town has its own, and in the US you have an explosion of craft beer. But here in Ireland we have Guinness, Carlsberg and Heineken."
Ward added that the proposal by the Labour Party to remove regulations that stop Irish breweries from selling their products on their premises could bring the craft beer industry "to a new level" as a tourist drawcard.
"It will be the case soon that every town will have a brewery. That may not be a massive operation, it may be a brew pub that is just selling their own beer on site and meals. That industry should be helped to thrive."
"Portland has 68 breweries in the one city and 40% of all beer brewed in the city is drank in Portland. Seeing that scale in Ireland any time soon isn't likely, but Ireland will soon have nearly a brewery in every town."