This Irish doll-maker has signed a book deal with famed children's publisher Penguin
A book about Lottie Dolls, created by Donegal-based toy maker Arklu, is due to be on shelves next May.
IRISH DOLL-MAKER Arklu has signed a publishing deal with children's books giant Penguin, which has worked with authors such as famed novelist Roald Dahl.
The Donegal-based firm created Lottie in 2012, a doll that was intended to look and take part in activities like a real child.
Since its launch, the doll has grown in popularity, selling more than half a million figurines and accessories, and is now set to be the subject of several Penguin books.
The two companies have agreed a three-year publishing contract. The first books to be released under the partnership are due to launch in May 2017.
The company said that the books will be an extension of the 'Lottie, Finn and friends collection', and will follow the adventures of three nine-year old friends as they navigate family, friendship and childhood.
Launch
Two books will be published, one a fiction title for young readers, and one a sticker dressing-up book, which will be focused on stargazing and space.
A further two titles, one fiction and one activity book, will then follow in September 2017.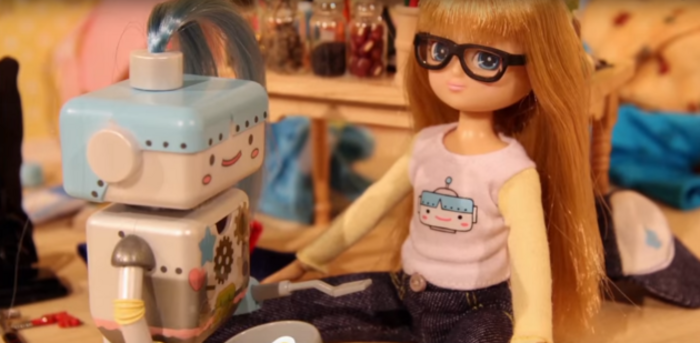 The books will be part of Penguin's Puffin collection for children. Penguin has worked with several of the best-known children's authors including Roald Dahl, whose books include The BFG and Charlie and the Chocolate Factory, and Jeff Kinney, who wrote Diary of a Wimpy Kid.
A spokeswoman for Arklu said that final details of the launch, such as how many shops the books will be available in, are still under discussion.
However, she added: "It is an international contract. The dolls are sold in 30 countries and we would hope that the books will follow suit."
Arklu managing director Ian Harkin said that following the deal the firm will be "introducing almost 20 new products in 2017 including playsets, storage units, playmats and buildings for the first time".
"Being based on a child is what makes Lottie and Finn unique, taking kids on adventures as opposed to performing adult activities or careers. The books complement this – like Lottie they will be real characters just like the kids themselves."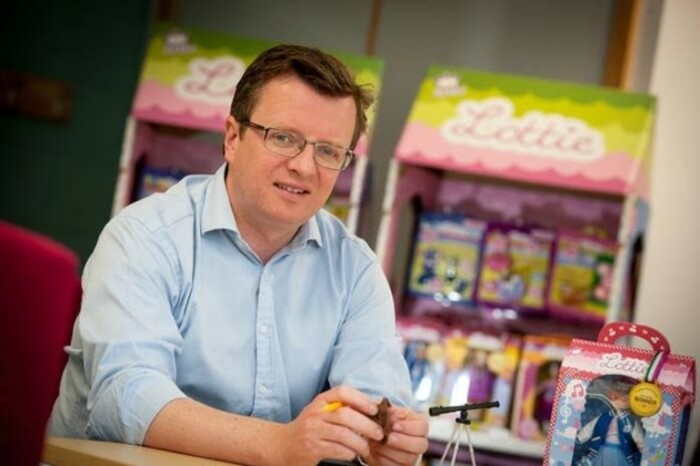 Source: Arklu
Startup winner
Leanne Gill, the publisher of licensed properties at Penguin Random House Children's, said that the company is "delighted to be the publishing partner for Lottie Dolls".
Arklu was also recently selected by Google as the winner of its latest Adopt a Startup programme for Ireland - a prize which includes thousands of euro in free credit for the tech giant's services.
Speaking at the time, Harkin told Fora the company also has plans to unveil an app, which was part of work it did with Google.
read more on