Sales are up at Lonely Planet's Irish arm - despite a 'tough market'
The Dublin-based operation is the master publisher for the company's non-core territories.
THE IRISH ARM of travel publishing company Lonely Planet said that it continued to grow its customer base last year – despite operating in a "tough market".
Accounts for the firm's Dublin-based operation, Lonely Planet Global, showed that the company recorded revenue of €37.4 million in 2017, up from €34.16 million the previous year.
The firm took over the role of "master publisher" for the Lonely Planet group in the "rest of the world" market, although it did not specify what territories it covered. The company also has offices in the US, UK and Australia.
Operating profits at the Irish firm dropped from €9.6 million to €1.2 million in 2017, however the company said that it expects to remain profitable "in the next and future years".
In the directors' report attached to the accounts, it highlighted that one of the main risks for companies operating in the travel sector is that revenues are "impacted by economic and other factors, such as cyclical demand".
"The European economies remain fragile but nonetheless we are seeing a growing appetite to travel, which is favourable for our future profit expectations," it added.
In the Dublin-based operation, Lonely Planet Global employed an average of 17 staff in 2017 – up from 12 in 2016. This included three in publishing, three in management and finance, and the rest employed in the content team.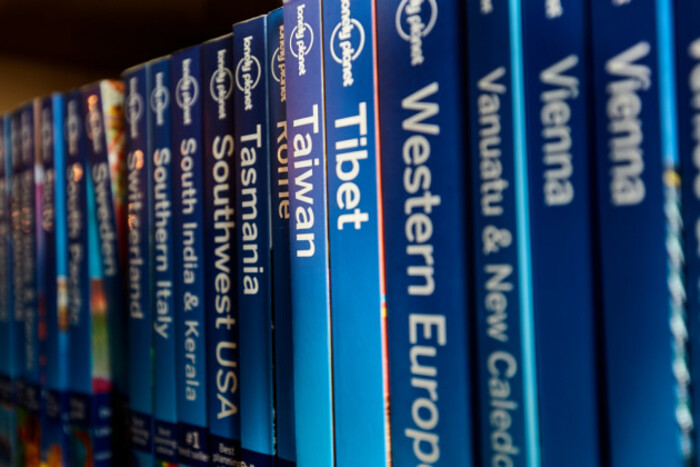 Source: Shutterstock/J_K
Travel guides
Although it has branched into online content in recent years, Lonely Planet is best-known for its travel guides. According to Nielsen Bookscan data, the company held market share in this category last year of nearly 50% in Ireland and 32.7% globally.
Lonely Planet was founded in the 1970s by Maureen and Tony Wheeler. It was sold to BBC Worldwide – the commercial arm of the broadcaster – between 2007 and 2011, before being bought by US billionaire Brad Kelley in 2013.
The company's Irish arm was incorporated in 2014 and provides back-office support for the firm's network of writers, as well as producing digital content and overseeing EMEA book operations.
Sign up to our newsletter to receive a regular digest of Fora's top articles delivered to your inbox.