'There's a lot to be said for opening in a recession - we got great cafés for very little'
The sisters behind Lolly and Cooks talk about how they nearly folded – and plans for their new restaurant.
YOU WOULD BE hard pushed finding someone who yearns for a return to the recession. But there was one thing it was good for: keeping costs down for new businesses.
Dublin café chain Lolly and Cooks opened its first shop in George's Street Arcade at the beginning of the downturn and came out the other side with three more outlets across the capital.
Its co-owners, sisters Laragh and Churpy Strahan, definitely don't want to see another economic crisis, but after renewing some café leases recently they got a reminder that it's not always easier to run a business when the going gets good.
According to Churpy, rents for their cafés "have massively gone up" and they're trying not to let sentimentality get in the way of business decisions.
"George's Street Arcade is the one café we would hate to close because it was our first one. The landlords upped the rent just there and it became a struggle.
"When we opened there we were the only cup of coffee on that street – if you look at Drury Street now it's saturated. It has been a struggle, but we don't want to close it. It's just washing it's face, so we'll hold on to it."
"There's good and bad in it," Laragh Strahan adds. "Of course sales are up and corporate sales are up, but so are the rents.
"We got some great units at the right time for very little, so there was a lot to be said for opening in a recession. We got the one on Grand Canal Dock for a song in early 2014."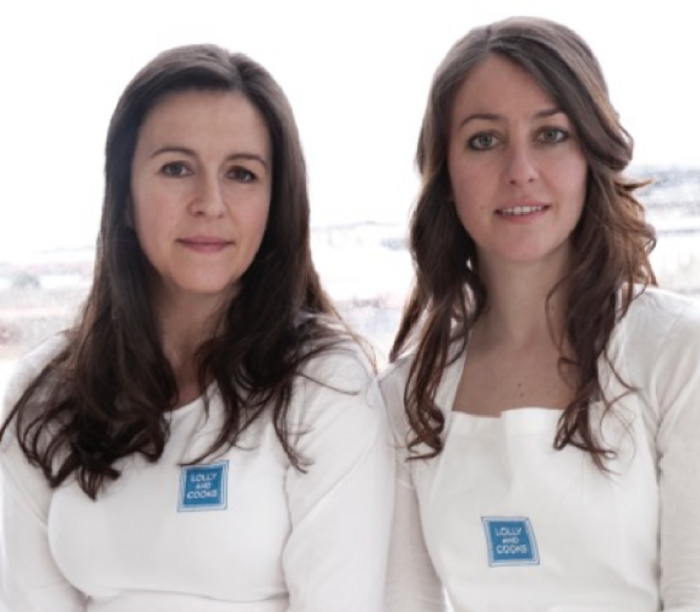 Source: Lolly and Cooks
Sun and snow
Nevertheless, both Strahan sisters say the tough early years are behind them. They can spend less time in the business, with no more late-night sessions decorating cupcakes for sale the next day.
But Storm Ophelia, which effectively shut down the country for one day last month, was a stark reminder for the pair of a few years earlier when it wouldn't have taken much to derail the company.
Churpy says during the winter of 2010-11, when two bouts of snow brought Dublin to a standstill, they nearly closed for good. Even small hurdles like the electricity going out, forcing a store to close for a day, used to have them "next to crying".
Laragh adds that a single day without trade can still leave the pair "sweating about paying the wages".
"Look at Ophelia – we closed for a day and it cost us €10,000. We can manage that now, but it's still a bit of a sting. You think there's wages next week, and you have €10,000 less to pay them. All those things are not fun at all.
"It's nice to be at a stage where a storm doesn't end you, but it's still tough. We're not a big multinational to who it makes no difference."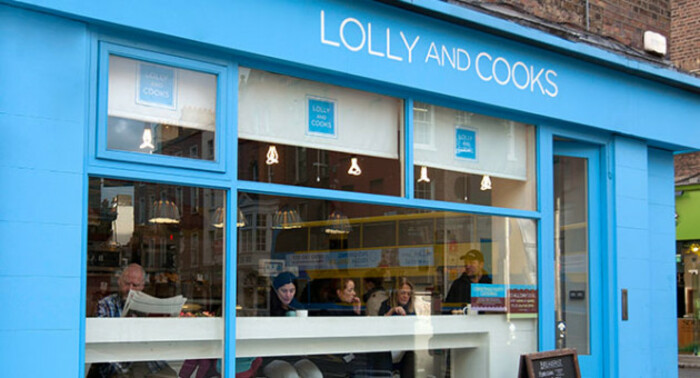 Source: Lolly and Cooks
A bit different
There are now five Lolly and Cooks cafés scattered across Dublin, the most recent of which was opened in Herbert Park after the business secured a tender from Dublin City Council.
"Herbert Park is different to all the other cafés, which are in little business areas. In those places, the same people come for their coffee and lunch, they run like clockwork. There's no peak in sales," Laragh says.
"Herbert Park is the complete opposite. It's weather dependent, and it's weekends instead of weekdays. It's dependent on so many factors and that's brilliant, but it's completely out of your comfort zone."
Churpy adds that a new location also brings with it different customers – which included rare complaints about the food in the case of Herbert Park.
"There are funny people in Herbert Park. I remember the first couple of months there was a lady giving out about the butter. 'I mean, really, this is Herbert Park,' she would say.
"What she wanted was butter in a ramekin, not a tinfoil wrapper. And of course we were very apologetic."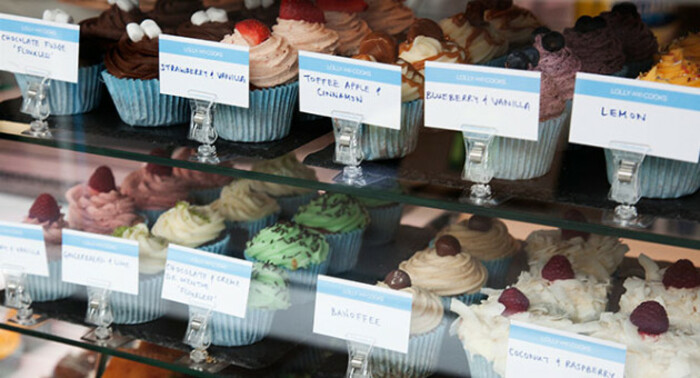 Source: Lolly and Cooks
Restaurant
Exploring the tendering process has eventually led the Strahan sisters to open their first restaurant, with the pair winning the contract for the food outlet within the Bar Council of Ireland offices on Arran Quay.
The Dock restaurant only opened in the past few weeks, replacing Hanley at the Bar, which occupied the space for over a decade.
"It's just doing breakfast and lunch at the moment," Churpy says. "But we want to open it up in the evenings and weekends after January when everyone is over that new year slump. It's definitely the market around here to do that."
Laragh says they were second choice for the tender, and when the contract fell to them they faced a "rush job" to kit it all out within five weeks.
"The same as Herbert Park – we didn't get it and then it fell on our lap," she says. "We seem to be the second choice for a lot of things and the keep falling back to us.
"We were so lucky, that's what we said. What other restaurant can open and know they have people through the door on the first day? It's a gift.
"We have all the catering within the building as well. They have big events here with 300 people, and we would do five of them per week. The revenue from them is as good as the restaurant, nearly."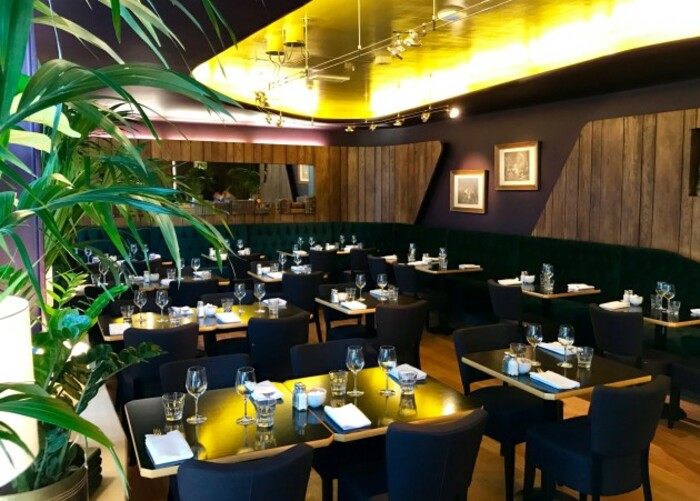 Source: Different Kettle of Fish
Finance
In the past, the Strahan sisters have used peer-to-peer crowd lender Linked Finance to help finance new cafés after finding that banks imposed "ridiculous conditions" on loans.
Churpy says this time they went back to the bank, and found it was a very different story – a definite positive about post-recession Ireland.
Laragh adds: "We've been with AIB since the start and got a very small loan from them for our Merrion Street café. And for Grand Canal they gave us a loan but there were ridiculous conditions – we would have to bring in each invoice to draw it down.
"This time, even though this is a different company for the restaurant, not a bother. I almost felt like I was conning them out of it. And because we went with crowdfunding before, and they know we did, I would say to them I have no problem going there again.
"I think it's hurting the banks the fact you can get funded very quickly elsewhere."
Sign up to our newsletter to receive a regular digest of Fora's top articles delivered to your inbox.