Cutting through the AI noise: Meet the Italian duo at the forefront of emerging tech with LogoGrab
Dublin-based Luca Boschin and Alessandro Prest began working on AI before it was 'sexy'.
IN THE HISTORY of artificial intelligence, there has been a slew of peaks and troughs in confidence and interest in the technology.
In the industry, the troughs are known as 'AI winters'. They can cause innovation to slow down until public and commercial interest is drummed up again, or researchers make a significant breakthrough.
With AI arguably having reached its highest peak in history, it begs the question: will we see ever another AI winter? If you ask Luca Boschin and Alessandro Prest, the co-founders of Dublin AI startup LogoGrab, you'll get two different answers.
"Hopefully not," Prest says. Boschin chips in with "I wouldn't mind".
That's because for Boschin, there's a lot of gratuitous hype still bubbling around AI and if people were a little more sceptical, it might weed some of this out.
"There are a lot of people that say 'we have AI', just to say it. Hopefully, this hype will stop and people get real again and focus on really solving challenges," Boschin says.
Prest, on the other hand, wants to avoid future troughs but believes AI needs to mature to prevent another 'winter' period.
"There's going to be hopefully a period of maturity where people that were just claiming to do AI while having very basic solutions disappear and more scalable solutions are going to stay around," Prest says.
He began working in artificial intelligence "when it was not sexy", having completed his PhD in the field. He says that a great paradigm shift for the technology came in the last decade with the increased availability of data.
With the vast troves of data that each person generates every day, AI algorithms now have a rich set to learn from that they simply didn't have in previous eras.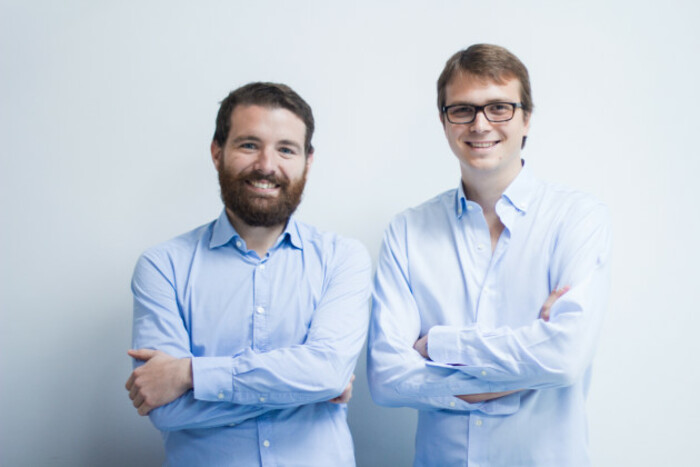 Boschin and Prest are both from Italy and initially set up their company in Switzerland but moved it to Ireland in 2014. The company uses AI to scour the web for brands to find where their logos and imagery are being used.
Its technology is applied in social media and advertising monitoring as well as counterfeit detection and IP protection where the human eye can't keep up.
"If you want to support interesting insights and trends in this data, you cannot have humans review all that stuff; it's just too much," Prest explains.
According to the co-founders, it secured €3.5 million in sales in 2019, working with some major brands via partnerships with the likes of social media monitoring agencies.
A brand like Heineken can use the technology to see where its logo is appearing at events or where people are posting pictures of its drinks.
eBay uses LogoGrab's AI to help find counterfeit material on its marketplace by detecting familiar imagery that's been used by cheats.
"We're adding more and more pieces that are not necessarily just logo recognition. They may be things like understanding on which object the logo was placed, so was it on a hat? Was it on a billboard?" Boschin adds.
Relocating
Prest and Boschin were in Switzerland when they started putting together what would become LogoGrab.
In 2014, the duo raised some early-stage capital and decided to relocate to Dublin to build their company. In 2016, they raised a further €1.5 million.
At the time, the startup was throwing its hat into a ring crowded with AI companies both big and small.
Prest says that they identified logo recognition "as being viable and difficult enough that it would be a worthwhile challenge".
"In hindsight, it has been a clever decision because it's still an area where we dominate, no matter how many big companies try to get into the space," Prest says.
"The time that we invested in our R&D is really paying off now because the barrier to entry is pretty high and we've always been fairly obsessed with quality."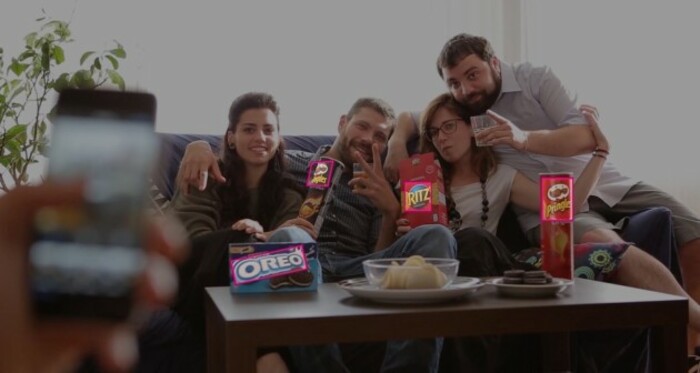 Source: LogoGrab
There's something of an arms race going on in AI, with companies trying to grab the spotlight.
That spotlight has increased scrutiny and concern over the unchecked power of AI and the privacy implications of its applications like facial recognition.
Prest and Boschin are speaking to Fora amid a backdrop of scandals in the AI space, namely at the US company Clearview AI, which has amassed a sprawling database of facial images for use by law enforcement.
"The capability of these systems has reached an inflection point where if used with the wrong intent, it could actually be a net loss for society," Prest says.
Regulators are taking action too. Earlier in February, the European Commission presented a slew of regulatory proposals to rein in 'high risk' AI but the exact shape that these regulations will take remains to be seen.
"Hopefully we're going to keep using common sense and ethics as we do for everything else," Boschin says.
Privacy
Digital privacy and how data is used are now major public concerns and the duo has witnessed the response to that shift. 
"Everything is becoming much more private. We see Facebook emphasising more and more private interaction as opposed to public posts. I think the social networks are changing themselves, there's definitely a different game nowadays," Prest says.
"This is part of an ongoing conversation that we're having with our partners and prospects and we do see that their attitude is changing."
Will that shift towards more private communications impact negatively on LogoGrab if it means that photos people post online aren't as easily available?
"The whole social media monitoring space is a smaller part of the overall business so I wouldn't be strictly too concerned about that," Boschin says.
"There's always going to be an element of data being made publicly available."
The company's diversification is evident in its latest product, launched in January, which is an ad-detection tool for businesses to find and monitor their competitors' advertising activity and plan how they should respond.
"These companies use our technology to automatically understand what (ads are present) and which specific brands so that brands can now start analysing competitive brands and see how present they are," Boschin says.
LogoGrab employs 12 people out of its small office on Hatch Lane in Dublin 2 but will be moving on to a new space beside the Vicar St. venue on Thomas St. later this month. It also has a presence in New York through Bank of Ireland's Startlab programme.
Since Boschin and Prest came to Ireland, the company raised a further €1.5 million in 2016 from investors including Act Venture Capital.
"We're currently growing out of sales and revenue, so we're not looking to get any further funding at this stage," Boschin says.
"In 2019, we closed with €3.5 million in sales. That was 98% year-on-year growth from 2018.
Boschin tells Fora that the company is now moving from the "are we going to make it, are we not going to make it?" startup phase to one "where it's very clear that there's a market and the company's doing very well". 
Get our Daily Briefing with the morning's most important headlines for innovative Irish businesses.