Lero is trying to re-shape how we think about software and its social impact
The Limerick-based research centre's work touches on everything from digital health to driverless cars.
FOR BASHAR NUSEIBEH, there is no catch-call definition for what goes on behind the scenes at Lero.
Nuseibeh, pictured, the chief scientist with Lero, has been at the University of Limerick-based research centre for a decade. Over the past 10 years he has seen not only Lero change but the expectation of what a software research centre is.
The proliferation of areas such as artificial intelligence and automation raises profound questions around how people's livelihoods and ways of life will be altered. As technology changes the way we live, Lero's remit is no longer about just the code that runs under the surface.
"We also try to understand the role of software in society, when you deploy it and people react to it. (We) try to understand the relationship between how software is deployed and how people interact with it."
Everybody is using software in some way now, he says, "it's just permeating people's lives".
"There's always a tendency to think that we just build software," he says. "Whereas in fact, we research the impact and the process of developing software. We try to walk that line between building stuff and learning how to build stuff better."
"Lero used to be called the software engineering research centre," he explains. "We really only focused on how to engineer and build software. Now, it's called the software research centre."
It's a subtle change that reflects how the world, and how it uses technology, has changed.
Nationwide reach
While headquartered at the University of Limerick, Lero, which was founded in 2005, has arms reaching around the country – with researchers in nine third-level institutions, including UCC, DCU and UCD.
It is funded by Science Foundation Ireland alongside contributions from the EU and industry partners.
Lero's disciplines are split into four different hubs: methods and standards for high-integrity systems, autonomous and adaptive systems, software performance, and security and privacy.
Its researchers touch a diverse pool of industries and sectors from healthcare to financial services and smart cities to autonomous cars.
For businesses, it can help evaluate how software can become more responsive to what an industry needs.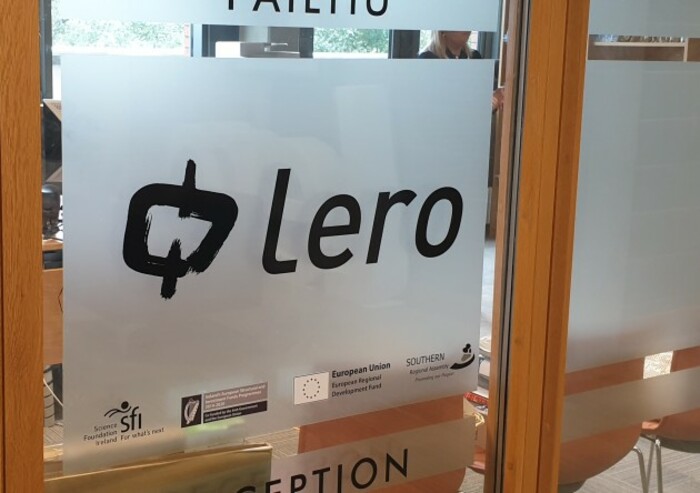 Nuseibeh says Lero often works with industry players to identify problems that can't be solved with off-the-shelf solutions.
"We've got this technology and we look for companies that might be interested. Other times, we get companies saying, look, we're really stuck in this area or that area."
Connecting the dots
As the business development manager at Lero, it is Denise Manton's job to meet with researchers, understand their work and figure out fits for collaboration, commercialisation or funding. 
"From my perspective, it's like bridging the gap between companies, industry, and researchers within Lero, and identifying opportunities for collaboration."
Areas such digital health and autonomous vehicles have emerged as key research fields, largely due to the maturation of artificial intelligence.
"You see a lot of companies in Ireland now like Novartis that are really pushing digital health, so there's growth in the area," she says.
"There's this huge expertise across Lero and I think one of the challenges is to harness that into use cases that will benefit people. Obviously, if it can be something (commercial) that will come out of it or a licence, there's economic benefit."
The centre also encourages researchers to spin out work into a company if it can stand up as its own business.
One of those is Nova Leah, a cybersecurity startup specialising in medical devices that spun out of Lero in Dundalk IT. It has since raised €2.25 million from investors as well as funding from the government's Disruptive Technologies Innovation Fund.
In the automotive sector, Lero researchers in Galway signed a partnership in 2018 with Valeo, the French automotive technology firm, to develop signal processing technology that helps cars 'see' and understand their surroundings. It is being tested on the campus of NUI Galway.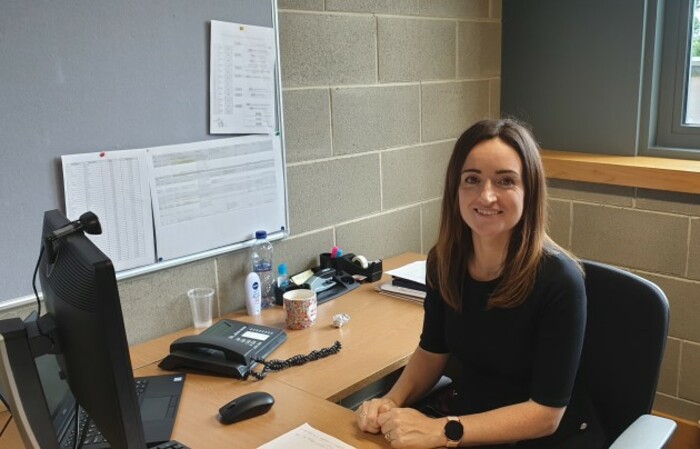 Burgeoning fields like connected and autonomous cars can be buoyed by growing interest from industries, which can steer the direction of researchers too.
"That does influence what we do as well. We're keeping an eye on the landscape," Manton says.
On the flip side, Lero can also influence what companies are looking at.
"Some of these companies are setting up in the area because of Lero, because they know the research expertise is there and because of the collaborative research projects that they can engage with and leverage."
When Lero was founded in 2005 autonomous cars were still a twinkle in the eyes of researchers. Now as the technology moves into reality – and mainstream acceptance follows – the likes of Lero finds itself in demand.
"I still think the research centers within Ireland are under utilised by industry," Manton adds.
"It's this massive expertise and knowledge here in Ireland that companies can really leverage and help them grow."
More than technicians
As the centre gets to grip with software and the way it interacts with the physical world, disciplines have diversified. Central to this is examining the social implications of new technologies.
"You think that's the job of psychology and social scientists, but actually, it's not," Nuseibeh says. "The values that we care about are increasingly embedded in the systems that we build."
Software engineers have a part to play in answering those questions as algorithms and technologies need to "represent values", Nuseibeh says.
The first step will be transparency and ethical use in a world where algorithms can decide what products we're shown or who gets a mortgage or not.
"These are things that shouldn't happen by accident," Nuseibeh continues.
"The question is, how do you do that? Well, we're trying to bring in some psychologists and social scientists, legal experts and business people to be part of Lero," he says.
"When you go and talk to a company, you can talk not just about delivering what happens when you press the button on your software, but actually, the ethical or business implications of that.
"If we don't do that, then we've just become technicians," he adds. "It's not just looking under the bonnet, it's actually designing the entire car, we need to understand the whole system experience."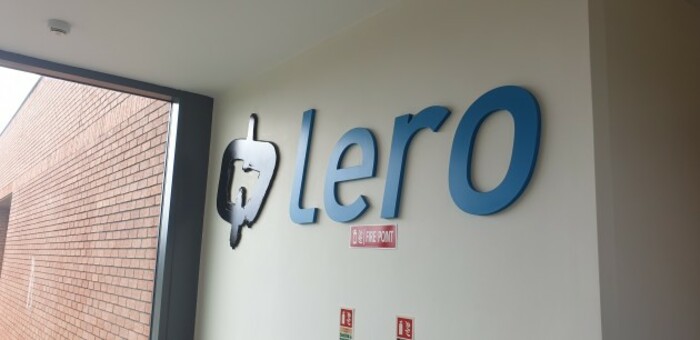 To achieve that, the work needs to be more representative of the wider population.
"If you're building for just a subset of your population, then you're not really going to have the impact," Nuseibeh says.
This means a greater prevalence of different backgrounds and genders on research teams "but also diversity of opinions".
"If you get a bunch of computer scientists to think of a computer science problem, they find a computer science solution. If you get a psychologist, then a computer scientist and a business person, then they're much more likely to come up with these more challenging, bigger research questions."
External forces
As Lero tries to adapt to the changing world, new challenges constantly present themselves. Growing regulation, especially around security and privacy, will influence how technology is explored and ultimately commercialised.
This is at the front of people's mind at Lero, Manton says.
"If you're researching (a certain topic), there's no point going down that route with blinkers on not knowing what's happening or what's changing, so there would be close engagement there with the regulatory bodies."
Outside of Ireland, action on a global stage is on the radar too. One of Lero's many industry partners is Chinese telecommunications giant Huawei, which has been beset by flared tensions between the US and China.
"We'd always be aware of what's going on in the landscape and just understand it," Manton says. "We don't go blindly into any engagement, we look at how it aligns to our research, we have to remain true to the research and ensure it benefits Ireland as well."
Challenges, whether they be technical or social, are something that Nuseibeh thinks Lero is well-placed to take head on.
"I think where we want to go as a centre is to redefine software engineering disciplines, so that they become the architecture, or the architects, of the way we live, rather than just the people who build a layer of the software experience."
Get our Daily Briefing with the morning's most important headlines for innovative Irish businesses.