'A very hot market': Why Knotel is keen on Dublin
The WeWork competitor is expanding with big plans for the capital.
STILL A RELATIVE newcomer on the block in Dublin, flexible office provider Knotel said its expansion in the city is on track as it has big plans for the capital. 
Knotel entered the Irish market last year and acquired its first location in November at Riverview House on City Quay, where its first clients, ThousandEyes and Ivy Technology, are situated.
Last month, the New York-based company acquired two further locations in Dublin on Sir John Rogerson's Quay and Tara Street. It is aiming to have 10 to 12 locations in the capital by the end of 2020.
"It is competitive, I think Dublin is a very hot market and that's the reason Knotel want to be here. We're getting demands from our customers in other locations about Dublin," Simon McEvoy, director of real estate for Dublin and Amsterdam, said.
Knotel describes itself as a flex office space provider, emphasising the "flex" part of its proposition, which includes design, branding and furnishing of the space.
McEvoy told Fora that the average lease time for clients is between two and a half years and three years.
"Term is only part of the flexibility offering that they're seeking. It's the full package and that's what our USP is," he said.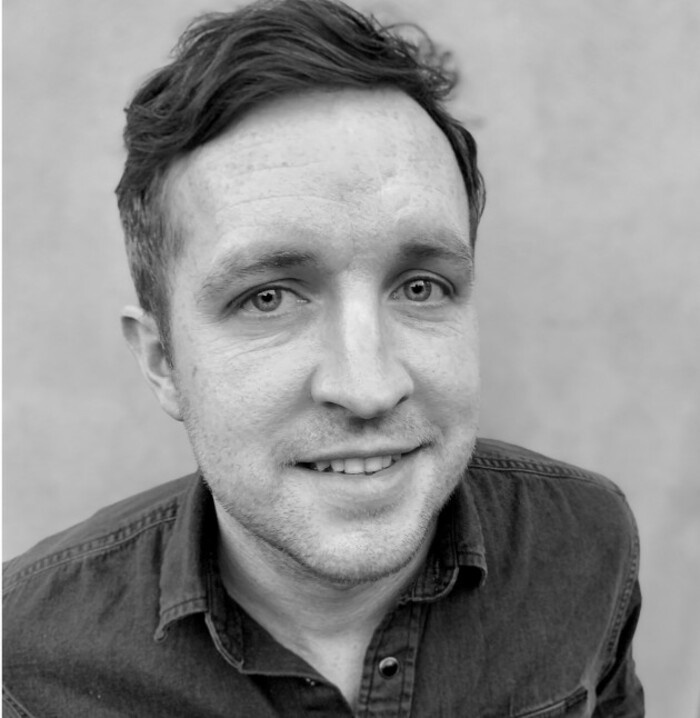 "We don't attract or cater for customers who want terms of less than a year. The very nature of our product, because we deliver it designed and branded for the customer, our clients are typically larger enterprise-type clients."
State of the market
Knotel's arrival in Dublin, and its wider European expansion, comes at a tumultuous time for flexible office space providers, whether they call themselves shared offices, flexible offices or co-working spaces.
WeWork, arguably the face of this corner of the office real estate industry, buckled last year after shelving its initial public offering and its accounts and the control held by then-CEO Adam Neumann were called into dispute.
Since then investor Softbank has bailed the company out, cut over 2,000 jobs and is selling off business units. Last week, it appointed a new permanent CEO in real estate veteran Sandeep Mathrani.
So have the controversies around WeWork had any impact on landlords and tenants working with new players like Knotel over traditional property firms?
"We're all well aware of what's happened in the industry. WeWork has been fantastic in increasing the awareness of this type of product and the flexibility of leases but essentially our platform is very different in that we're not offering that co-working," McEvoy said.
"We're offering enterprise corporate clients the opportunity to take property as a service and when we explain to our clients and customers what Knotel encompasses, they appreciate the value.
"When I explain it to the landlords, they appreciate the difference between us and other providers."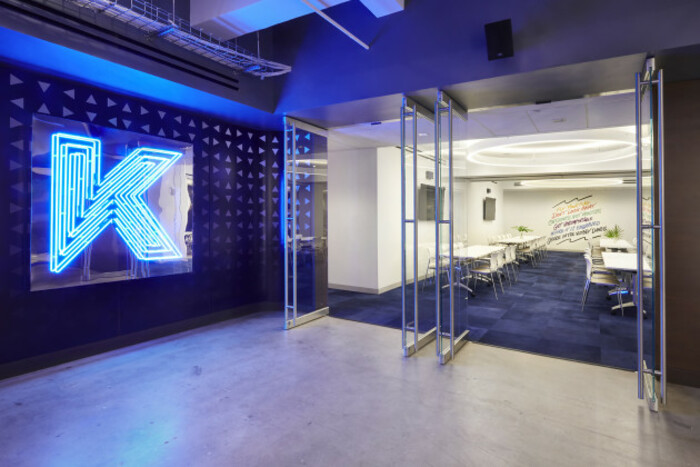 Source: James E Smolka
While Knotel raised $400 million from investors last August, it has not been immune from challenges in the industry, laying off 24 people late last year.
In a statement the company said: "The 24 (redundancies) are regrettable but formed part of an organisational restructuring process that was necessary to ensure the sustainability of our continued growth."
All of these jobs losses were at one particular Manhattan office. The company added that this restructuring was complete now. It employs between 450 and 500 across the company.
In an end of year blog post, chief executive Amol Sarva said Knotel started 2019 with $350 million in contracted annual revenue, which refers to the money the company expects to take in from its current contracts.
Back in Dublin, McEvoy added that Knotel is aiming to have 10 to 12 locations in the capital by the end of 2020, taking up 100,000 sq ft of real estate.
"We're focused on Dublin for now," he said when asked about seeking locations in other Irish cities.
Get our Daily Briefing with the morning's most important headlines for innovative Irish businesses.