One Killybegs seafood startup has plans to copy dairy's global protein play
As part of our weekly Startup Spotlight series, we profile Biomarine Ingredients Ireland.
NESTLED AWAY IN Killybegs, a group of fisherman are plotting an ambitious plan – to become an Irish food brand that is mentioned in the same breath as Kerry and Glanbia.
Biomarine Ingredients Ireland (BII), set up nearly four years ago, wants to mirror the success of the dairy sector – which turned milk byproduct whey into a major earner – in the fishing industry.
BII is applying dairy technology and equipment to its raw material, fish, to produce protein and calcium powders and tap into a global protein ingredients sector that's tipped to be worth nearly $40 billion by 2024.
The head of the project, Jason Whooley, was tempted out of his gig as chief executive of state body Bord Iascaigh Mhara to lead the business, a joint venture between the Killybegs Fishermen's Organisation and Norwegian firm Biomarine Science Technology.
In doing so, Whooley left behind a safe, pensionable job at a state agency for the unpredictability of a startup business.
"It's enormously different. I suppose you have greater autonomy when you're in the private sector and startups. There is less reporting and less public scrutiny as well from journalists and others," he tells Fora.
He adds that it was the size of the market potentially available for the taking that made leading BII too good an opportunity to turn down.
Whooley says Ireland is shipping up to one million tonnes of fish abroad to the likes of Scotland and the Faroe Islands to be processed each year when it could be landed in Ireland and used for protein ingredients.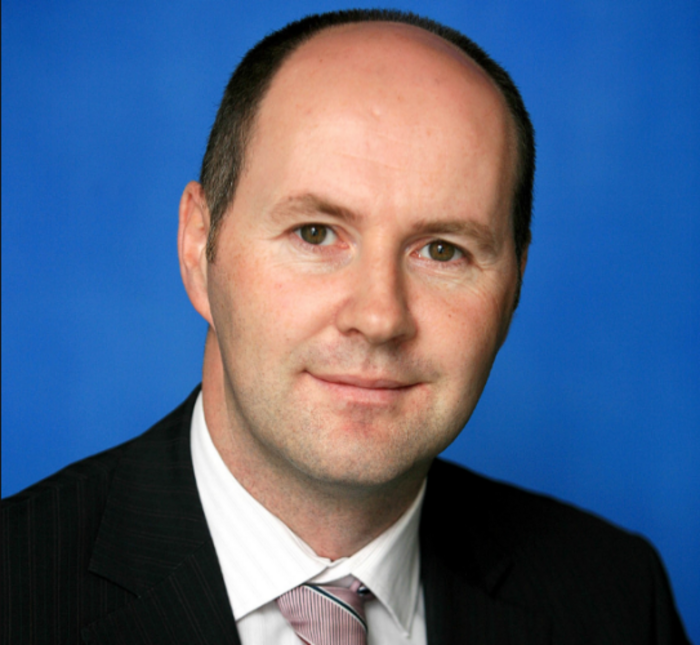 Source: BII
Progress
Last year, just over three years after Whooley jumped ship, BII started production of proteins, oils and calcium products for animal feed from one species of fish caught off Ireland's west coast at its €12 million plant.
The Monaghan-based facility is manned by a staff of 12, and there are plans to add eight further researchers to the employee roster this year.
The firm is already collaborating with scientists at Teagasc's research hub in Moorepark and with Irish universities to perfect the production process, while it has also turned to experts who led the commercialisation of similar dairy products.
"Unashamedly, we're putting our hands up and saying we don't have the answers, but these dairy guys do," Whooley says.
He adds that BII's main aim is to enter the human nutrition market, which he thinks will be possible to achieve soon.
"We're finding it pretty straightforward to get the attention of the big players and the purchasers. But what we need to do after getting their attention is to get them to understand the science behind our product.
"We need to refine and support our products with a programme of scientific research to enable us access to not just the human nutrition market but also the functional ingredient market."
He says that the firm needs to conduct research into how the ingredients break down in the human body.
"We need to know are our products going to be used as savoury applications, or is it going to be used in bakery or confectionery? We need to work out how it can be used and educate the market."
Source: Eamonn Farrell/RollingNews.ie
New plant
The long-term goal for Whooley is even more ambitious. He wants the business to join the ranks of Ireland's best-known dairy producers, such as Kerry, Glanbia, and Lakeland, as a major ingredient provider on the world stage.
To achieve that, BII will needs two things – a larger production facility and a lot of cash.
The company already has planning permission for a much larger facility in Killybegs, which was achieved after an 18-month planning battle eventually decided by An Bord Pleanála.
The new plant will cost in the region of €35 million and take nearly a year and a half to get running.
Whooley says BII, which has raised in the region of €20 million already – the majority of which came from the joint venture partners - will require another massive cash injection this year.
He adds that the firm will probably look to get its hands on further funds through "more traditional debt" since the business is now established and selling some products.
"One of the big attractions from some of the international players in food production we're talking to is the fact we have scalability options.
"We have a 12,000-tonne capacity plant in Monaghan but we have planning permission for a footprint of a plant 10 times that size in Killybegs. It would be a huge employer in the area."
This article is part of a weekly series featuring Ireland's most promising startups. If you would like to see your company featured email news@fora.ie.