Kerrygold is being sued over claims its butter doesn't come from grass-fed cows
A Californian citizen has accused Ornua of 'false, deceptive' advertising.
THE COMPANY BEHIND Kerrygold is facing a class-action lawsuit in the US over a claim that the milk used for its butter is "falsely" advertised as coming from grass-fed cows.
Dyami Myers-Taylor submitted the claim in the district court of southern California and accused Ornua of "false, deceptive and/or misleading" advertising.
In his complaint to the court, Myers-Taylor, who is a Californian citizen but resides in San Diego, said that he believes that the packaging and advertisements that market Kerrygold butter as being made from the milk of grass-fed cows include "deceptive claims".
He alleges that the products are "derived from cows that are fed soy, corn and other grains, among other non-grass feed, including grains that are genetically modified, and are thus not 'grass-fed' as advertised".
Myers-Taylor – who is suing both Illinois-headquartered Ornua Foods North America and Dublin-based Ornua Co-operative Limited – bought several Kerrygold products from 2014 to 2018, including salted and unsalted butter, garlic and herb butter and Irish butter with canola oil.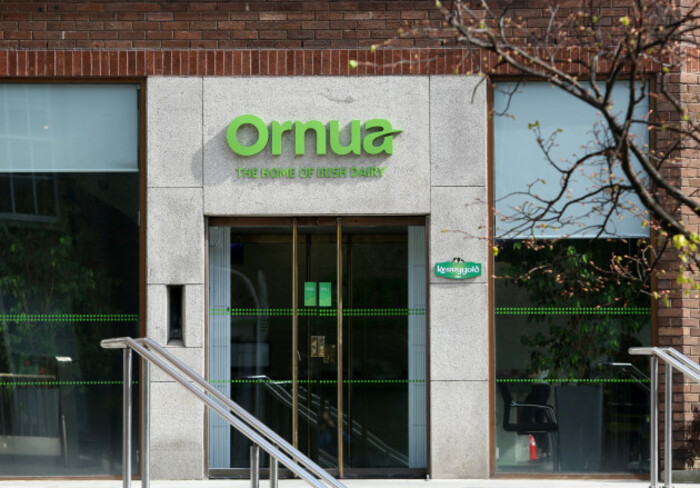 Source: Sam Boal/Rollingnews.ie
He claims that he wouldn't have bought the products – or paid a "premium price" for them – had he allegedly been misled by false advertising.
In the 30-page complaint, submitted by attorneys Reuben D Nathan and Ross Cornell,  Myers-Taylor said that grass-fed butter "is one of the healthiest fats on the planet" and outlined the various health benefits of it.
He said Kerrygold is aware of this and, accordingly, prominently featured the phrase "grass-fed" in its marketing materials.
An Ornua spokesperson told Fora: "We believe our products are marketed in accordance with applicable laws and regulations and will vigorously defend claims which propose otherwise."
Ornua, which makes Kerrygold and was formerly known as the Irish Dairy Board, recorded a pre-tax profit of €29.1 million last year, an 84% increase on 2016′s figure, after turnover rose by €320 million to pass the €2 billion mark.
The manufacturer, which exports to 110 countries worldwide, had a record year last year in Germany and the US after registering double-digit growth in exports into these markets.
As well as producing Kerrygold butter, Ornua's portfolio includes the Dubliner and Pilgrims Choice cheese brands and Beo Milk Powder.
Sign up to our newsletter to receive a regular digest of Fora's top articles delivered to your inbox.
Note: This article was updated to include comment from Ornua.