An Irish med-tech firm could make your smartphone and toilet 'superbug'-free
As part of our weekly Startup Spotlight series, we profile Kastus.
THERE IS MORE bacteria on your smartphone than there is on a toilet seat – which is good news for Dublin-based startup Kastus.
Together with a team of Irish and UK scientists, the med-tech firm last year unveiled nanotechnology that has a 99.9% kill-rate against harmful, antibiotic-resistant superbugs.
It was the culmination of more than a decade of research, which led to the creation of a patented solution that has the ability to kill deadly microorganisms and stop them from spreading.
Kastus was founded four years ago to flog the spray-on solution to manufacturers around the world so that other firms can make glass, metal and ceramic surfaces resistant to potentially lethal bacteria like MRSA and E. coli.
The technology's everyday uses range from smartphones, to bathroom fixtures and door handles.
"Our potential range of applications and uses is enormous," Kastus founder and chief executive John Browne tells Fora. "We're forecasting very significant revenues over the next three years."
He says a €1.5 million funding round announced last year was validation of the technology's commercial merit.
It's also no harm to have the likes of Bill Gates "blogging about antimicrobial resistance being the biggest threat to mankind", Browne says.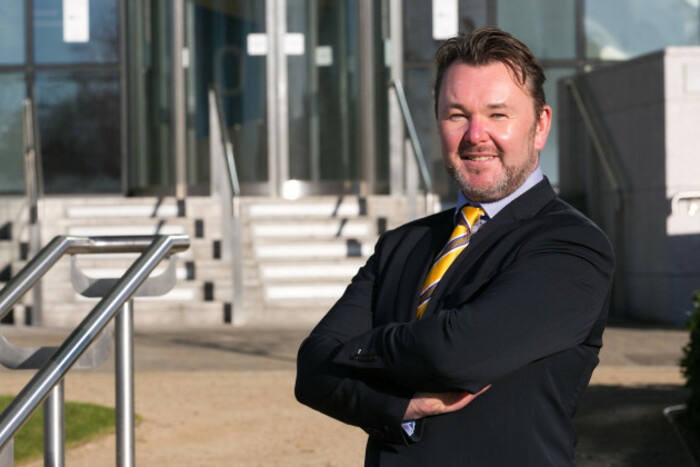 Source: Shane O'Neill Photography
"We're not proposing to wrap the world in cotton and make everything antimicrobial," he says. "What we're doing is manufacturing products that have real-world applications and uses."
The firm has already completed scaling trials with large, ceramic-tile makers in the Middle East. Browne expects to announce the details of those deals before the end of the summer.
"We're at the stage now where we're jetting around and visiting customers who are frequently asking for us to visit them and showing active interest," he says.
"There are no other products on the market that have the same attractiveness and functionality. We're in a position where we know it's time to take advantage of that."
Marketing potential
As well as trialing its technology in the ceramic plant, Kastus has met with two major smartphone companies with the view of adding the solution to their manufacturing process.
Citing commercial sensitivity, Browne says he can't reveal the names of those companies. But when asked to explain why phone makers would be interested in the technology, he adds: "I think it's probably a marketing USP (unique-selling-point) as much as anything else.
"I think we see them all struggle for USP. At the end of the day, it's a piece of glass that you speak into. There is a growing knowledge out there of just how dirty these things are."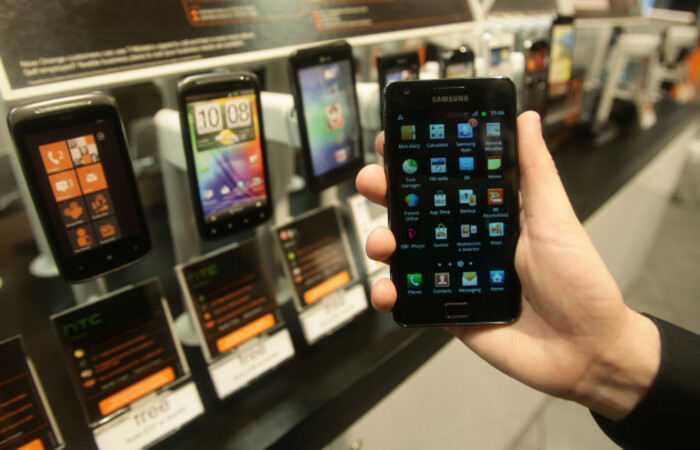 Source: Yui Mok/PA Archive/PA Images
While there are other firms that have developed antimicrobial materials, Browne says Kastus's technology is unique because it uses indoor lighting to activate a physical process that kills the bacteria rather than a risky silver-leaching technique.
"Essentially, other products are not anyway near as effective as ours," he says. "Sometimes they're limited in the type of bacteria that they kill."
The Kastus way promises to kill the bacteria so it can't develop immunity or mutate to become "even-more-super superbugs".
Browne says another element that makes Kastus's technology commercially viable is that it doesn't interfere in the manufacturing process.
"Most of these end products or components are conveyor-based manufacturing systems," he says. "Our stage in the process is just simply another spray booth. It's a relatively small (expense) compared to the machinery already in place."
For now the company is focused mainly on the ceramics manufacturing industry, which is more keen to adopt the material because companies "are essentially selling a commodity so they're looking for USP".
"Because it's a relatively new suite of technologies, you will have some reluctance in the glass market in particular," Browne says.
"They tend to be trend-followers. If one company releases a new product that has potential for success the rest follow. The glass business is a difficult nut to crack."
According to its most recent set of accounts, Kastus reported a slender loss in the financial year ended 31 December 2015.
Browne believes the company to be profitable by mid-2018 based on the size of the operations by its potential customer base. The firm expects to report a turnover in the tens of millions of euro by 2020.
"When the floodgates open, we'll build the team very quickly," Browne says, with the view to grow the nine-person team to 70 employees by the end of 2019.
This article is part of a weekly series featuring Ireland's most promising startups. If you would like to see your company featured email news@fora.ie.
read more on