Dublin council has rejected Johnny Ronan's plan to build the city's tallest building
It said the 22-storey project would 'seriously detract from the setting and character of the Custom House'.
DUBLIN CITY COUNCIL has rejected developer Johnny Ronan's plans to build a 22-storey tower on Tara Street, saying it would "seriously detract" from the character of Custom House.
In May, Ronan – a high-profile, Celtic Tiger developer who 'exited' Nama two years ago – lodged plans to build an 88m building on a site adjoining Tara Street Dart Station. The plans included a 110-bedroom hotel and a rooftop bar.
If it had been allowed go ahead in its current form, it would have become Dublin's tallest storied building, surpassing Google's 67m headquarters in Grand Canal Dock, another Ronan development.
In its reasons for refusing planning permission, Dublin City Council said that due to the scale, bulk and height of the proposed development it "would seriously detract from the setting and character of the Custom House, one of the city's most important architectural set pieces".
The council added that the scale of the project would "have an adverse and detrimental impact on the River Liffey conservation area and the O'Connell Street and environs architectural conservation area".
"The proposed development would therefore seriously injure the urban character and visual amenities of the historic city core and would be contrary to the proper planning and sustainable development of the area," it said.
Ronan's Tanat Ltd has four weeks to appeal the council's decision to An Bord Pleanála.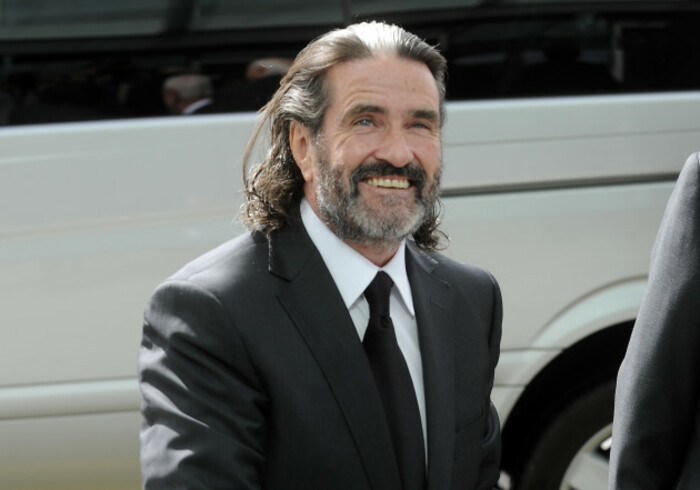 Source: Laura Hutton/Photocall Ireland
Objections
The proposed development was previously panned as "highly obtrusive" and "devoid of elegance" by environmental charity An Taisce, which warned that the tower would cast a "significant shadow" over the Custom House on the opposite side of the Liffey, particularly in wintertime.
A number of objections were lodged with the council, including a report commissioned by the owner of Kennedy's pub on George's Quay, a protected structure.
The submission, written by consultancy firm Downey Planning on behalf of Ciarán Kennedy, said the size of the tower would have "serious detrimental impacts" on the publican's property. Members of his family have worked in the pub and lived above the premises since 1922.
IDA Ireland and the National Transport Authority were among the groups that had thrown their weight behind the project.
Property consultancy firm Knight Frank said there was an "urgent need" for the tower, adding that it would help Dublin in the "international war for talent".
Sign up to our newsletter to receive a regular digest of Fora's top articles delivered to your inbox.