Johnny Ronan's planned Dublin skyscraper would 'help in the global war for talent'
Knight Frank claims the tower could be a 'jewel in the crown' for the south side.
PROPERTY CONSULTANCY FIRM Knight Frank has said there is an "urgent need" to build Johnny Ronan's proposed Tara Street skyscraper.
In a submission to Dublin City Council, the group said the proposed 22-storey office and leisure development would give the city a competitive advantage in the "international war for talent".
State-development agency IDA Ireland and Dublin Chamber, which represents businesses in the capital, have also thrown their weight behind the project.
Earlier this month, Ronan – a high-profile, Celtic Tiger developer who exited Nama two years ago - lodged plans to build an 88m building on a site adjoining Tara Street Dart Station. The plans included a 110-bedroom hotel and rooftop bar.
If the building is given the green light, it will become Dublin's tallest storied building, dwarfing Google's 67m headquarters in Grand Canal Dock – another Ronan development – and the 59m Liberty Hall on Eden Quay.
Knight Frank's submission – which it said had been requested for the plans - suggested  the Tara Street tower could serve as a "'jewel in the crown' building" that would help regenerate the area around George's Quay, which it said has been "underutilised and neglected in recent times".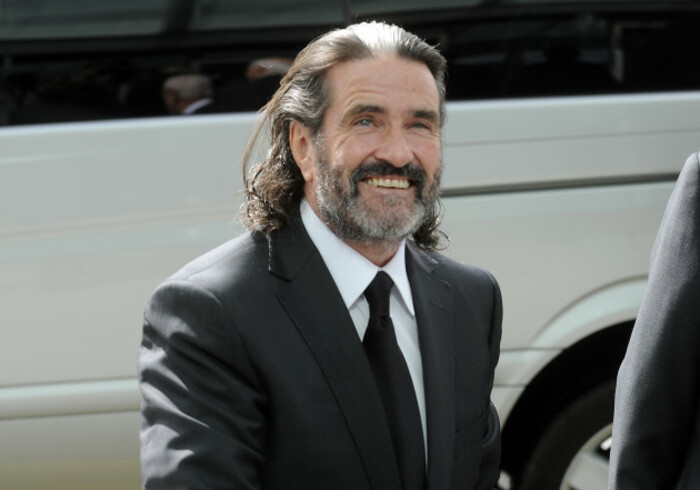 Source: Laura Hutton/Photocall Ireland
It said the new build would be unique in the capital and "cater to a demand that Dublin does not currently accommodate for".
"Give the intense international war for talent," it said, "Dublin must offer buildings that enable occupiers to compete at a global level in attracting and retaining staff."
Brexit base
Knight Frank stressed that Ronan's proposed development could make Dublin more attractive to London-based financial firms looking to set up a post-Brexit EU base.
The group said in comparison to other ongoing office builds, the Tara Street tower would be "most similar in form" to buildings that currently house companies headquartered in the City of London and Canary Wharf business districts.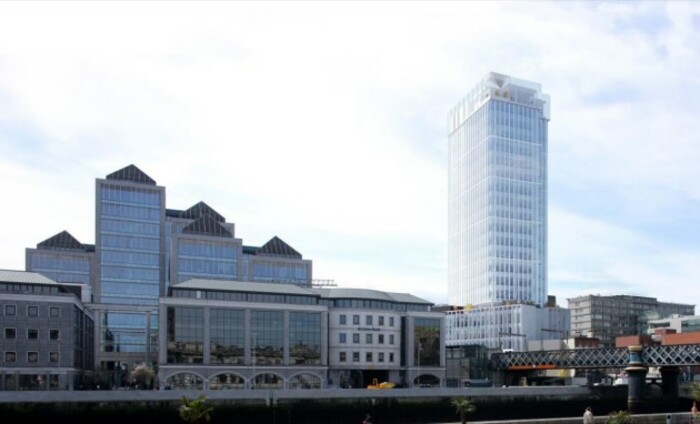 Source:
JSA
/Dublin City Council
Plans for the project were only lodged last week, and the council has received only a few submissions to date – none of which have objected to the tower.
In its letter to the council, Dublin Chamber welcomed the high-rise element of the proposed build.
"While all buildings over eight storeys should be carefully considered for their impact on the city skyline, taller buildings can add to and become emblematic of the city," it said.
IDA said the proposed development could complement the mix of office space available to its client companies.
In relation to the 110-bedroom hotel, Knight Frank said it would help ease Dublin's ongoing shortage of accommodation.
Hotels in the city centre and near Dublin Airport were 90% full on peak nights from January to September of last year, according to a separate Fáilte Ireland report published earlier this month.
Sign up to our newsletter to receive a regular digest of Fora's top articles delivered to your inbox.