The funding drought could be about to come to an end for young Irish companies
New IVCA chairman Michael Murphy says a host of new seed funds are about to be finalised.
WHILE OVERALL VENTURE capital funding has been soaring in Ireland, getting the initial injection of funds to get a business off the ground has been a harder task.
But that could all be about to change, according to the new head of the industry's main umbrella group.
Since five years ago, the total seed funding committed to Irish startups has halved – dropping to less than €44 million last year.
However in his first interview since taking the reins at the Irish Venture Capital Association (IVCA), incoming chairman Michael Murphy said a series of new seed funds were finally on the verge of being announced.
The promise of extra early stage cash being made available stems from Enterprise Ireland's €65 million injection into the sector, which is expected to have a multiplier effect in the investment industry.
"There was a bit of a bottleneck in funding for seed capital," Murphy told Fora.
"But I'm happy to say that it has been announced and now it is just a matter for some of (the private VC) funds to complete their own fundraising.
"If you take it that the maximum they will put into a funding round is 50% – if those funds come on stream – there should be another €130 million of funding available."
Reasons for optimism
While many of the new seed funds were yet to be finalised, Murphy said the deal struck for a new 'university bridge fund' - which involved funding from VC firm Atlantic Bridge, Enterprise Ireland and others - showed that startups had reasons to be optimistic.
"I'm not sure the exact allocation they would have gotten from Enterprise Ireland, but they now have a fund of €60 million – so they have drawn in other investors."
Murphy, a partner at Investec Ventures Ireland, also pointed to a €20 million angel-investment fund set up by Enterprise Ireland and the European Investment Fund as a sign of the positive developments in the industry.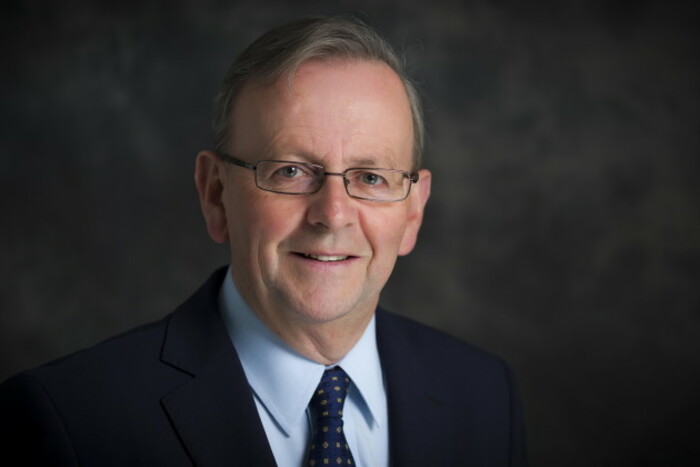 Source: John Ohle Photography
Warning signs
But even with more money coming on stream, Murphy said startups shouldn't be expecting any easy cheques. He said venture fund managers were even less keen now to part with their money due to the global uncertainty in business circles.
Investors were still assessing the aftermath of the Brexit vote, while also keeping an eye on the slowdown in public listings and the scarcity of entrepreneurs who had managed to sell on their startups, he said.
"What a slow IPO and exit market means for VCs like ourselves is that you are going to be investing in companies for longer. So actually measuring what capital is required to take a project through a certain stage is difficult in those situations."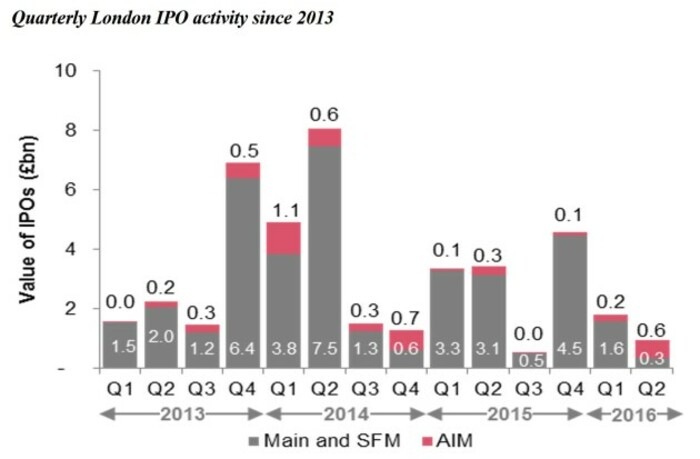 Source: PwC
In order to offset some of the risks investors are taking on, Murphy said it was time for the government to make Ireland a more attractive place to support new businesses.
That would involve Ireland offering serious competition to the capital gains tax (CGT) rates in the UK, where the charge is 10% on lifetime gains up to €10 million. The current regime in the Republic is for 20% CGT on amounts up to €1 million.
Murphy also wants to see a comprehensive overhaul of the system for share-based remuneration to ensure small- and medium-sized companies can take advantage of the scheme to attract the best staff.
"When it comes to tax on share options, there isn't a one-hat-fits-all solution. If you are a small- to medium-sized company, the treatment of share-based remuneration is different than it is for a public company that has more liquidity in its shares.
"But as part of a consultation process with the government, (there was) an excellent recommendation that if you're an SME, there shouldn't be tax until such time that shares are sold.
"In the current regime, if you exercised your share options, you would suffer income tax at the point that you exercised them and have to find the cash to pay the tax."
Vibrant community
Last year, the IVCA reported that venture activity in Ireland hit over €520 million, more than half of which came from international investors.
Source: IVCA
However, Murphy said an analysis of the stages at which international investors got involved showed the clear importance of a vibrant Irish VC industry.
These were typically the funds and managers who unearthed the high-potential startups that global VCs would want to put their money into further down the line.
"If we are not actively finding new companies there won't be syndicated investments, because international investors only come in later-stage rounds," Murphy said.
"They are just really interested investing when the capital requirements are greater than €10 million. In order to get to that stage, there needs to be a vibrant local VC community."
But that also meant there was a need for more Irish startups with the potential to make their marks on the world stage and which had plans to export globally from the beginning.
"In Ireland, we're a small open economy, and if you want to raise venture capital funds that are dedicated to the Irish SME market, it's a challenge … you have to access as many points as you can.
"But in terms of the startup activity here, there is evidence that there are a number of good technology companies coming out of Ireland based on the number of exits over the last 18 months."
read more on