Irish Life workers are going on strike after their pension scheme was axed
The company is switching to a cheaper defined contribution system.
WORKERS AT THE country's largest pension provider, Irish Life, will strike over the closure of the company's defined benefit pension scheme.
Following a vote in favour of industrial action, close to 800 Irish Life members of the Unite trade union are due to take the industrial action on Thursday.
The dispute centres around the company's decision to close its defined benefit pension schemes as of 30 June. The union said the scheme currently had assets of around €1.1 billion and was expected to have a surplus of €240 million at the end of June.
Unite says the scheme has over 3,300 members, but the closure would result in workers losing up to 35% of their expected retirement incomes.
Joe Conroy, chair of Unite's Irish Life Committee, said: "As the country's largest pension provider, people up and down the country trust Irish Life to ensure their pension security in retirement, yet the company is threatening the pensions security of its own workers."
Unite regional coordinating officer Richie Browne said the company had not engaged with the trade union about alternatives to the planned closure of the scheme on 30 June.
Irish Life generated a profit of more than €200 million for is Canadian parent, Great-West Lifeco, in 2017, an 18% increase on the previous year's tally.
The company was nationalised after the crash as part of the Irish Life and Permanent bailout. It was later sold to the Canadian company for €1.3 billion in 2013 before being merged with Great-West Lifeco's local subsidiary, Canada Life.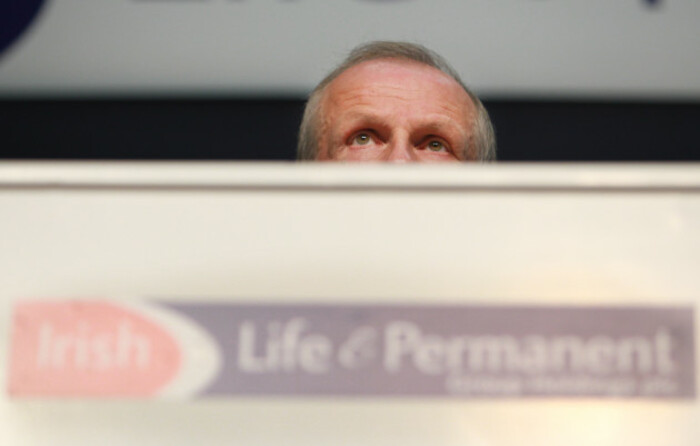 Source: Leon Farrell/RollingNews.ie
Pension shift
Irish Life has been advising staff that they will be shifted to a defined contribution pension scheme – a more affordable option for the business than the existing setup.
Under the existing system, former workers are guaranteed up to two-thirds of their final salary, but the new scheme would instead tie pension payouts to the sums contributed by or on behalf of workers into the fund and the fund's investment performance.
In an earlier statement, Irish Life said it had decided to close two defined benefit pension schemes – covering both Irish Life and its former competitor, Canada Life – after a review of the costs and liabilities of both funds.
"The company believes that this is the right thing to do to ensure that the interests of all scheme members – active members, deferred members and pensioners are protected," it said.
It said that "current active members will transfer to a new market-leading defined contribution scheme in respect of their future pension benefits, and support and guidance will be provided to help them with the transition".
The Irish Life move follows publisher INM's controversial decision to wind up its defined benefit pension scheme, one of several firms that looked to close down increasingly costly retirement provisions.
Unlike in other jurisdictions, such as the UK, there are currently no laws in Ireland to prevent solvent companies for closing their pension funds.
Reporting by Hayley Halpin and Peter Bodkin.