The Edinburgh fringe's creative advisers are devising a Halloween festival for Ireland
It is hoped a programme of events will boost Irish tourism during a typically quiet period.
A CREATIVE CONSULTANCY firm advising some of the world's top festivals has bagged the contract to help develop a Halloween festival in Ireland.
Earlier this year, Fáilte Ireland issued a tender for firms to research the feasibility of a Halloween festival in Ireland and develop an action plan to create such an event.
Creative agency Festivals & Events International has been awarded the tender and will now develop a series of proposals to help boost tourism in Ireland during what is considered quiet part of the travel season.
The UK-based agency has been a consultant for a number of high-profile festivals. It was recently behind a year-long research project to develop a 10-year strategy for a number of Edinburgh's festivals, including the Edinburgh Festival Fringe.
The Edinburgh Festival Fringe, which was established in 1947, is one of the largest cultural events in the world. This year, it spanned 25 days and featured over 50,000 performances.
Festivals & Events International has advised a number of other events including the Bath International Music Festival and the UK-wide Family Arts Festival.
It also helped organise the 2012 Cultural Olympiad, a programme of cultural events that took place across the UK during the Olympics and Paralympics in 2012.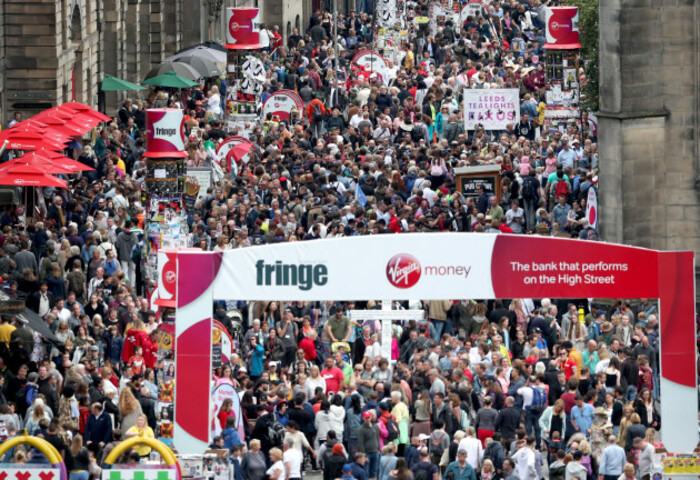 Source: PA Wire/PA Images
Ignored east
In the tender document issued by Fáilte Ireland, it outlined that the Halloween festival could become "a motivating reason" for overseas tourists to travel to the country's less-visited parts, such as 'Ireland's Ancient East'.
The 'Ireland's Ancient East' brand, which was launched two years ago, was created to help increase the spread of tourism spend to eastern and southern counties that have been overlooked by international travellers.
It followed the successful introduction of the Wild Atlantic Way trail that runs along the country's west coast.
[embed id="embed_2"]
According to Fáilte Ireland's tender, 44% of overseas tourists visit the counties that fall under the Ancient East brand, but the region only receives about 22% of total tourism expenditure.
The state agency also noted that the region is "heavily reliant" on domestic tourists, who are typically less lucrative and spend under half of what the average overseas visitor would spend.
There are already a number of small-scale events that take place around the Halloween period in Ireland. Fáilte Ireland said a programme of events around Halloween would give Ireland "a significant opportunity to claim authentic ownership" of the autumn festival.
It added that a coordinated festival in October would encourage tourism during what is typically a quiet period.
With reporting by Conor McMahon
Sign up to our newsletter to receive a regular digest of Fora's top articles delivered to your inbox.
read more on