The food industry has forecast yet more uncertainty with the new Brexit deal
Businesses will face another 'cliff edge' if transition period isn't extended, groups warned.
IRELAND'S LARGEST FARMING lobby "cautiously" welcomed UK prime minister Boris Johnson's new Brexit deal – but warned that the industry is facing another period of uncertainty even if the agreement is ratified.
Addressing the Oireachtas joint committee on the UK's withdrawal from the EU, Irish Farmers Association (IFA) president Joe Healy said the body "cautiously welcomes" the revised withdrawal agreement because it avoids a no-deal Brexit and a hard border on the island of Ireland.
Healy explained that if the agreement is ratified, the UK will enter a transition period – until July next year, which under law can be pushed back until 31 December 2020 – which will "threaten a new cliff-edge", leaving Irish farmers and agri-food business to face even more uncertainty. 
He warned that trade negotiations are often long and those between the EU and the UK will be "just as difficult as the negotiations over the last three years on the withdrawal agreement". 
He highlighted the uncertainty around Brexit has been "seriously damaging" to the agricultural industry.
"We remain very concerned over the impact of the sterling devaluation and future trade uncertainty on our markets and producer prices," he said. 
He outlined that Brexit has already impacted Irish agriculture, with the beef sector incurring €200 million worth of losses up to the end of September.
Healy has said that he "strongly advocates" a realistic extension of the transition period to give certainty to farmers and businesses.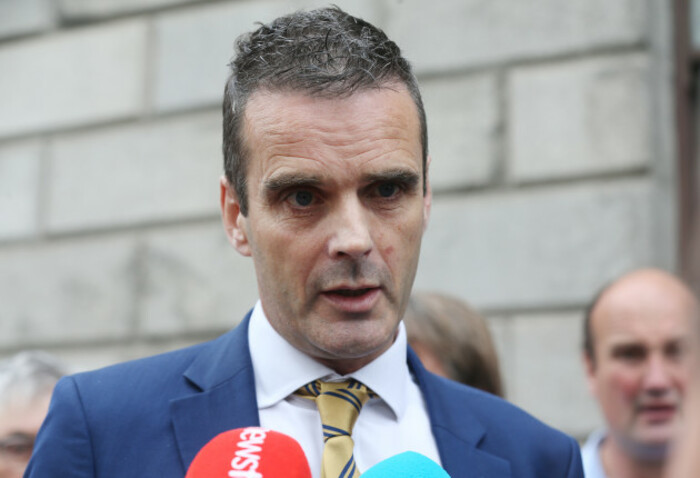 Source: Sam Boal
Speaking before the same committee, Food Drink Ireland director Paul Kelly said the new deal "has a lot to commend it, not least relative to the catastrophic implications of a no-deal". 
He said it includes "vital provisions" to avoid a hard border, protect the Common Travel Area, but he added that "Brexit was always an exercise in damage limitation". 
"The new deal goes some distance toward mitigating the potential risks to the all-island economy and supply chains, but we will inevitably end up in a worse place than where we are now," he said. 
Kelly said more additional support measures for agri-food and drink businesses is needed along with a frictionless future trading relationship.
He also said a transition period of sufficient length to bridge the gap while the EU and UK arrange a new trade agreement.