Why Irish fishers are right to be worried about the UK taking back control of its waters
The UK's decision to leave the EU could jeopardise two-fifths of the local industry.
MANY WARNING ALARMS have already been raised over Brexit, but Irish fishers may suffer the most substantial blow yet in the fallout from the UK leaving the EU.
Earlier this year, the Killybegs Fishermen's Organisation flagged that Ireland will be denied hundreds of thousands of tonnes of its annual haul post-Brexit.
The group's point was a simple one. When Britain leaves the EU, Irish fishers will be barred from entering British waters they previously enjoying lucrative rights to access.
British secretary of state Michael Gove confirmed Irish fishers' worst fears recently when he said: "We are taking back control. We can decide the terms of access."
One lawyer, Dermot Conway, who specialises in maritime regulations, was straightforward in his assessment of the situation – Irish fishers should be very worried.
"It's a seismic sea change for the Irish fishing fleet. It is not hysterical at all for people to be concerned in a very real way," he told Fora.
Dr Anne Marie O'Hagan, from MaREI, the national marine research centre, agreed, adding that Brexit means the UK will have "exclusive control" of fisheries for 200 nautical miles – or up to the halfway point between Britain and Ireland.
That's the verdict. So what does the Irish stands to lose exactly – and can a deal still be cut to protect the local sector?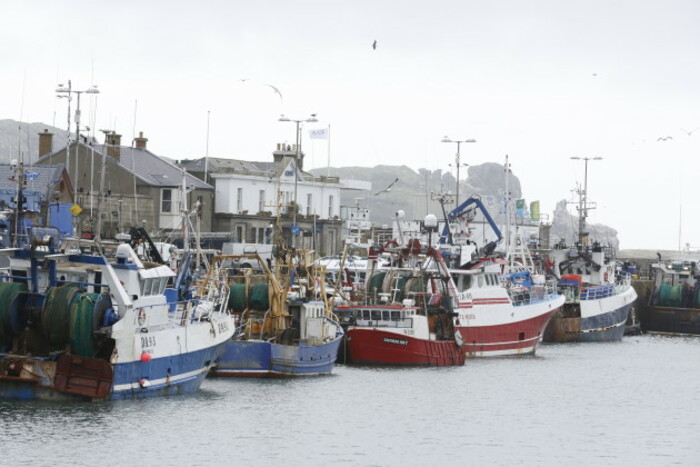 Source: RollingNews.ie
What's the background?
Right now, fishing laws in the EU are set out in the Common Fisheries Policy. This framework allows fishers to operate in other member states' waters and outlines quotas for how much each country is allowed to catch.
This policy has been around in one form or another since the 1970s, although it is predated by the London Fisheries Convention – a 53-year-old agreement allowing six coastal states in western Europe to allowing fishing within six miles of each others' coasts.
With the UK leaving the EU, it can renounce its commitment to the bloc's fisheries policy, but Gove has signalled that his country will also cut ties with the London Fisheries Convention.
To make the point explicit, he recently said this means there will be "no foreign fishing in our waters" within the six- to 12-mile 'shared' zone covered by the convention.
"When we leave the EU, we will become an independent coastal state and that means we can then extend control of our waters up to 200 miles or the median line between Britain and France or Britain and Ireland. And that means we then decide."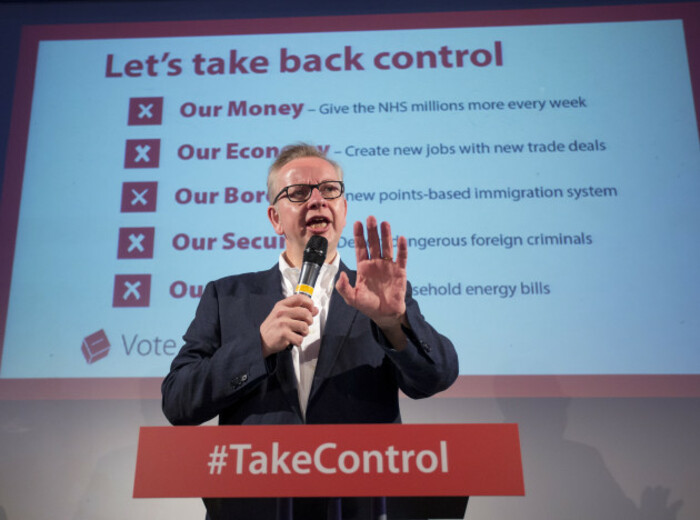 Source: PA Images/EMPICS Entertainment
What's the impact on Ireland?
For now, there is still some breathing room for Ireland. The decision to leave the London Fisheries Convention was flagged months ago by the UK, but it will take two years to complete.
According to Minister for Agriculture, Food and the Marine Michael Creed, the move to leave the London convention is proof of the UK's "intent to take a hard line on fisheries in the context of Brexit".
To put it all in context, Conway pointed out that up to 40% of Ireland's catch currently comes from British waters.
He added that it will also affect the Republic's take of migratory species, such as mackerel and herring, that come down from Iceland through the Irish Sea, which he described as the "jewel in the crown of the Irish fishing fleet".
According to Minister Creed, nearly two-thirds of mackerel and more than two-fifths of prawns caught by Irish vessels come from UK waters. Overall last year, the estimated value of fish landed by Irish vessels stood at €1.26 billion.
Can a deal be cut?
The UK may be taking a hard stance on fisheries, but if Gove is to be believed, it is willing to cut a deal with EU fishers about granting access to its waters. However, any agreement will be far from straightforward.
Conway said he has "no doubt" the UK would agree to a reciprocal fishing arrangement with Ireland, but Irish fishers are forced to stand on a united front with fellow EU members.
"Our foreign affairs competency lies in Brussels. They will say, 'If you will cut that deal for Ireland, why not for France, Holland and Spain?' They will fight for all member states."
He added that there would also be political backlash in the UK if a number of foreign fishing vessels were still in British waters post-Brexit.
Britain's fishing groups were largely pro-Brexit and in favour of kicking foreign boats out, so any agreement would leave them feeling betrayed - and the UK government facing a backlash.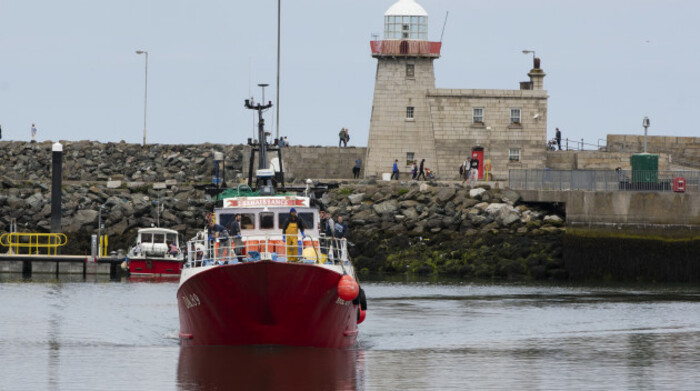 Source: Eamonn Farrell/RollingNews.ie
Are there any negatives for Britain?
Even though the UK is making a lot of bold statements, withdrawing from the Common Fisheries Policy and London Fisheries Convention isn't all positive for Ireland's near-neighbour.
British trawlers will face the same issues as Irish vessels in getting access to migratory species.
The UK could also have trouble enforcing its boundaries if it takes a hard stance on foreign fishing vessels in its waters.
Britain has limited resources in its fishery protection fleet with only three Royal Navy vessels dedicated to this role, according to Conway. For context, Ireland has five vessels to patrol fishing activity.
Another point worth noting is that a hard Brexit will harm the UK's fishing interests outside its own 200-nautical mile boundary.
Nearly a fifth of its catch comes from waters owned by other EU member states, according to MaREI's O'Hagan. She added the UK could also be hamstrung by United Nations law.
"It cannot be over-emphasised that the UK will not have free reign over all its fisheries because it is bound by principles of international law, not just EU law.
"There is an obligation in the UN Law of the Sea Convention to 'promote the objective of optimum utilisation of the living resources in the exclusive economic zone' by allowing foreign vessels to access any resources that cannot be harvested by the UK's own fishing fleet."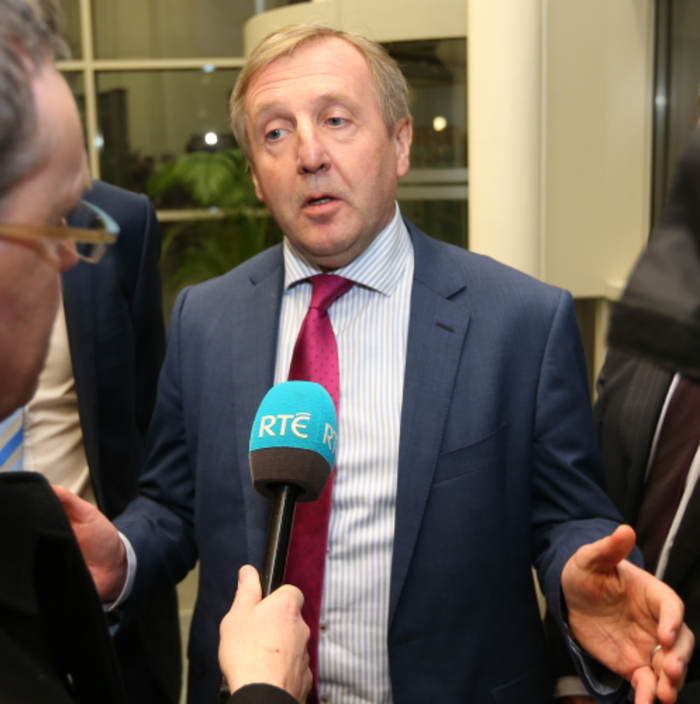 Source: RollingNews.ie
Where to now?
Right now, there are over 2,000 vessels in the Irish fishing fleet and nearly 78,000 vessels in the European fleet.
Patrick Murphy, the head of the Irish South and West Fish Producers Organisation, has called for a renegotiation of the entire Common Fisheries Policy to ensure Ireland isn't flooded with hundreds of additional fishing boats post-Brexit.
However, Irish fishing bodies seemingly can't agree on which front to fight. The Killybegs Fishermen's Organisation thinks restructuring the fisheries policy could actually strengthen Britain's hand by turning EU members on each other.
In the Dáil recently, Minister Creed outlined the government's two key objectives for fisheries – "the maintenance of our existing quota shares and our existing rights of access."
He added that "unity of purpose across the Member States" regarding the fishing industry is the best approach, meaning Ireland is unlikely to seek an individual deal with the UK.
Sign up to our newsletter to receive a regular digest of Fora's top articles delivered to your inbox.