Why tech firms are up in arms about two nations cracking down on foreign work visas
Australia and America both want to ensure more jobs for their own citizens and not foreign workers.
BETWEEN US PRESIDENT Donald Trump following through on his promise to review work visa programmes and similar moves by Australia to restrict the flow of foreigner workers, it hasn't been a good week for tech companies.
Trump's executive order, entitled "Buy American, Hire American", directs US federal agencies to review employment laws around immigration to help tweak his election promise to "offer jobs to American workers first".
The White House said one of its visa programmes, popular with Irish workers, undercuts US citizens by bringing in large numbers of cheaper, foreign workers and driving down wages.
Australian Prime Minister Malcolm Turnbull has gone one step further. He said he is "putting Australians first" and scrapping its visa programme for temporary foreign workers.
Since these two announcements, the New Zealand government has also said it will promote a "Kiwis-first approach to immigration" and review its visa system.
Here are the four key points you need to know about the visa storm erupting stateside and down under: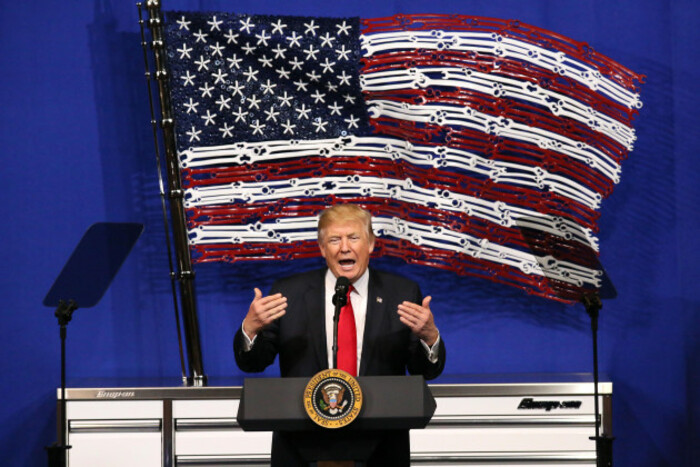 Source: Chicago Tribune/TNS/ABACA
What is facing the chop?
The two schemes that face an uncertain future are the H-1B temporary visa programme in the US and the '457 visa' scheme in Australia.
Both schemes are designed to attract skilled foreign workers to the respective countries, however, the Australian programme lists hundreds of occupations that are in demand and prioritises visas for people who can fill those roles.
The US H-1B system is a bit more of a lottery. Employers sponsor a worker's application for a visa and since the scheme is oversubscribed, visas are handed out at random.
The 457 visa has been widely criticised by unions in Australia which claimed that companies were abusing it and local workers were missing out on jobs.
There were over 95,000 holders of the 457 visas in Australia at the end of last September. The top occupations of those on the visa programme were cook, software developer and resident medical officer.
In the US it is estimated that up to 900,000 people could be on H-1B visas, with multinational tech companies like Accenture, IBM and Google some of the main beneficiaries of the programme.
How does this affect Irish companies?
Some high-profile Irish tech entrepreneurs with large operations in the US have already voiced their concern about Trump's plans to review the US visa system.
Intercom's Eoghan McCabe penned a blogpost in which he criticised the US President's anti-immigrant policies. He said the Irish-founded and San Francisco-based firm is "pretty heavily reliant on immigrants" and sponsors a lot of visas.
Patrick and John Collison, the Irish brothers that founded US-based payments firm Stripe also aren't too pleased, with Patrick remarking that Trump's policies "would be economically damaging and will in time be seen as morally wrong".
So straight from the horse's mouth, it's pretty clear any wholesale changes to the visa system could stunt Irish tech firms' plans to grow in the US.
These visa changes could result in Irish firms with a US presence shifting operations elsewhere in order to get access to the best talent.
In Australia, there is also cause for concern since the country has removed 200 roles – including web developer and ICT support technician – from its list of occupations in demand and eligible for visas.
That said, if fewer skilled workers are attracted to the US and Australia with the tighter visa rules, companies in Ireland may benefit in the long run from a larger pool of international talent to draw from.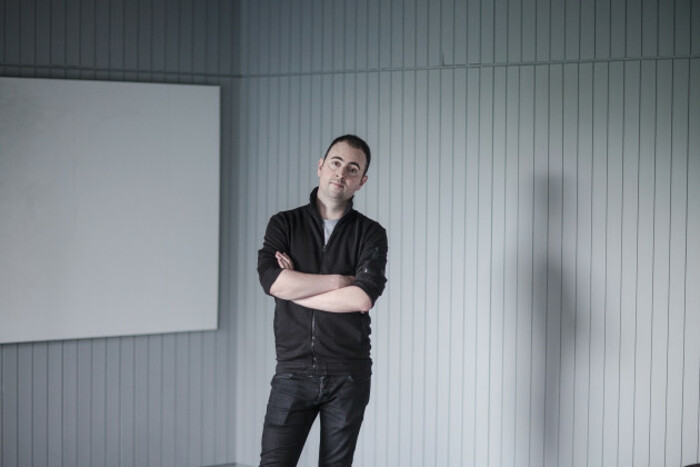 Source: Intercom
Will this actually change anything?
Billion-dollar Australian software company Atlassian has highlighted how the abolition of the 457 visa could affect it.
Roughly a quarter of the company's staff in Sydney are on the 457 visa scheme, according to co-founder Mike Cannon-Brookes, who said the initiative is crucial for the tech industry to grow in the country.
He said that the country lacks senior technical talent and added this is one of the biggest hurdles startups face when they start to scale.
Irish visa firm VisaFirst has said the move by Australia isn't surprising and Irish workers don't need to panic since a number of roles removed from the in-demand occupations list are uncommon.
However, several occupations, including trades, which were previously eligible for four year sponsorship have been reduced to two years.
In the US, it is less certain what Trump's executive order could eventually mean. The US commerce secretary is to review how to close loopholes in existing rules and provide recommendations to the president within 220 days.
What's expected to happen next?
VisaFirst has advised that the old Australian programme will be replaced by the Temporary Skill Shortage (TSS), which will still leaves the door open.
This new programme is a two-tier system and visas granted will now be valid for either two years or four years. The reformed system will also include tighter requirements for language and work experience.
Australian media has reported that a foreign worker tax on companies to fund skills training for local staff could also be introduced in the annual budget in May.
Meanwhile in the US, Trump's executive action on Tuesday essentially looks for detailed reports from the Departments of Labor, Justice, Homeland Security and State rather than making decisive changes right away.
The reports will look into granting visas for highly-skilled foreign workers and ensuring that government purchasing programs buy American made goods as required by law.
Trump's administration briefed reporters that the changes will hopefully steer more visas to immigrants with advanced degrees and offer visas to immigrants with the highest-paying jobs.
To make this a reality, the US has considered amending the wage levels that would qualify immigrants for visas and also raise fees for H-1B applications – which is hoped will deter US-based companies from seeking out cheaper labour from abroad.
- with reporting from AP and AFP
Sign up to our newsletter to receive a regular digest of Fora's top articles delivered to your inbox.