Irish banks have quietly shed thousands of retail staff as they turn to digital
Further branch closures and cuts are expected as the banks return to profits.
THOUSANDS OF JOBS have been trimmed from the retail divisions of Ireland's biggest banks since the financial crisis hit as the companies embrace technology and strip back their payrolls.
A Fora analysis of the headcounts at Ireland's four largest banks show that AIB, Bank of Ireland and Ulster Bank have all steadily cut staff numbers from their retail operations over the past decade.
The trend has continued since Ireland began to emerge from the downturn, with a further 1,500 workers shed since 2012.
The largest decrease came at Bank of Ireland. Staff in the company's retail arm have nearly halved since 2008 to an average of 4,251 last year.
At the state-owned AIB, the number of staff across its retail division fell by 2,310 since 2008 to 5,436 – a near-30% decrease.
Ulster Bank saw a decrease of 346 people over the same time period. It now employs 1,227 across its retail section, more than 20% less than a decade ago.
Permanent TSB has also cut a large number of staff over the past 10 years as 'core' bank employee numbers dropped from 4,856 in 2008 to 2,399 across last year. The bank no longer reports separate retail staff figures.
Speaking to Fora, Davy banking analyst Emer Lang said the decision to trim staff at a retail level is driven by customer behaviour.
"It's a consistent theme, and you can't say there won't be further reductions in staff numbers," she said.
"Transaction data shows that banks are seeing strong growth in digital, and it has become difficult for banks to argue that they need a retail footprint."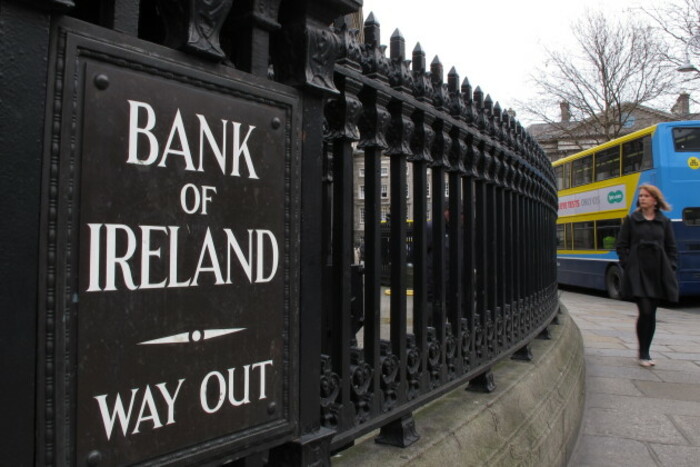 Source: AP/Press Association Images
Ulster Bank reportedly plans to close more than one-quarter of its branches in the Republic, although the bank hasn't officially announced any closures. It said earlier this week that the situation was kept "under review".
Lang added that a lot of the banks are making sizeable investments in technology to try and cater for the growth in demand for digital banking.
Last year, it was reported that Bank of Ireland would spend up to €500 million on a project to upgrade its IT products with banking technology developed by Swiss firm Temenos.
Redundancies
The consistent decrease in numbers of retail staff in Ireland's top banks has been partially driven by a raft of voluntary redundancy schemes introduced over the past decade as the banks cut costs to fix their ravaged balance sheets.
The voluntary redundancy trend has continued into 2017, with AIB and Ulster Bank continuing to trim staff in their Northern Irish divisions.
Source: Niall Carson
Last year AIB revealed a voluntary redundancy plan to lay off around 150 people from its retail and business banking sections, while in 2012 the company also announced a similar programme that would facilitate a reduction of at least 2,500 in overall employees by March 2014.
[embed id="embed_2"]
Five years ago, Bank of Ireland also revealed a redundancy agreement that would see up to 1,000 people leave the bank. A similar voluntary scheme in 2012 at Ulster Bank to offload 950 workers was oversubscribed.
Financial Services Union (FSU) general secretary Larry Broderick told Fora that the union was concerned by plans from major Irish banks to continue trimming staff even though they have returned to profitability.
All four of the major Irish banks delivered operating profits last year, although Permanent TSB's net results were pushed into the red by one-off restructuring costs.
Broderick said that since the economic environment in which banks operate has changed, the main approach from retail banks needs to change as well.
"To date, reductions in staffing and branches have been taken by each individual bank according to its own short-term agenda. We want to see that change," he said.
"We have proposed that all stakeholders come together to set a medium- to long-term strategy for banking in Ireland. We need to plan now for the banking structure we want to see over the next decade.
"There is a very positive role for retail banking and the branch network into the future as it facilitates the type of customer relationships that are crucial to a sustainable banking business."
The Banking & Payments Federation Ireland was contacted on behalf of the industry, but it declined to comment.