Bank of Ireland will invest a fortune in new software in a bid to stay competitive
The organisation currently spends around €400 million each year on digital infrastructure.
A LEADING PROVIDER of banking software has revealed that Bank of Ireland will be rolling out its IT products as part of what could be the lender's largest digital investment to date.
Temenos, a Swiss company that specialises in IT solutions for banks, revealed the deal as part of a stock market announcement.
The move by the Bank of Ireland, which signed a deal with Accenture in 2014 to manage its technology wing, was touted a few months ago when it revealed its half-yearly results.
The Irish Times reported that the bank's investment will cost €500 million over "the next number of years", however Bank of Ireland would not confirm the figure when contacted by Fora.
Temenos chief executive David Arnott said the deal will be a "significant" project and will put Bank of Ireland on the same footing as a number of banks worldwide that are looking to focus more on their digital offerings.
"Banks across the world are making strategic decisions to put digital at the heart of their growth plans and system replacement is the foundation for this," he said.
Bank of Ireland chief executive Richie Boucher added that a new digital approach will be the bank's focus over the next number of years, which he hopes will make the organisation more sustainable and competitive.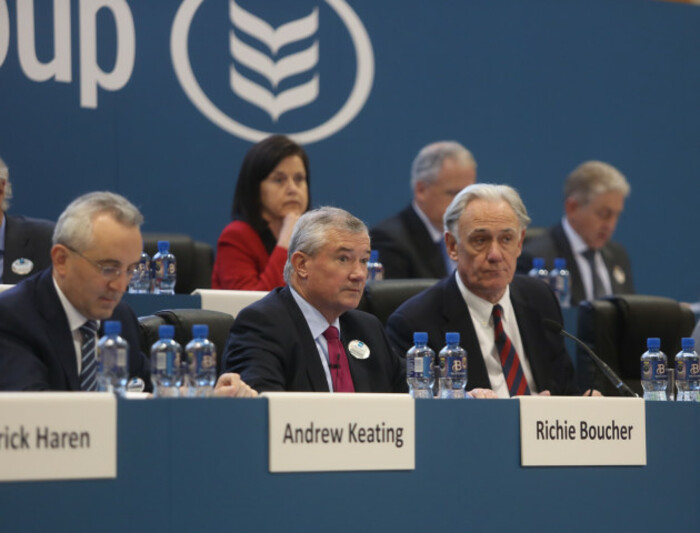 Source: Sam Boal
In its half-yearly results published earlier this year, Bank of Ireland stated its current spend on IT stands at roughly €400 million per year.
According to a briefing note from Goodbody Stockbrokers, a €500 million IT investment would very significant for the bank – where operating expenses are expected to hit €1.9 billion this year.
Digital approach
The product that Bank of Ireland will be rolling out is called UniversalSuite, which has already been deployed by over 400 banks globally, including KBC Ireland. It is commonly used by banks to cut costs associated with infrastructure.
Some 38 of the world's top 50 banks use Temenos software as part of their IT platforms, with Nordea and Standard Chartered two notable banks to recently announce deals with the Swiss company.
The news of Bank of Ireland's IT investment has come a day after Dutch bank and financial services firm ING Group announced plans to invest €800 million in its digital services.
The deal was expected to result in up to 7,000 jobs at the company being lost as it trimmed €900 million from its costs by 2021.
read more on