Shane Ross won't commit to preserving the tourism sector's reduced tax rate
The tourism minister said the industry would thrive, '9% VAT or not'.
MINISTER FOR TOURISM Shane Ross wouldn't commit to preserving the sector's preferential VAT rate at a gathering of hospitality bigwigs.
In his address at the second biennial Irish Tourism Industry Awards, the minister said the tourism sector has a great future "9% VAT or not".
The rate for hotels, attractions, restaurants and other tourism businesses was reduced from 13.5% in 2011 in a bid to give a boost to the hospitality trade.
It was due to be phased out by the end of 2013, but has since been 'extended indefinitely'.
Critics have argued that the lower VAT rate is costly, worth hundreds of millions in forgone revenue for the exchequer, and has already achieved its mandate.
Department of Finance officials last year said the reduced tax had "done its job" and questioned the wisdom of maintaining the lower rate, but Finance Minister Michael Noonan elected to keep the measure in place for Budget 2017.
Before Ross took to the podium at the awards, Paul Gallagher, chairman of the Irish Tourist Industry Confederation (ITIC), addressed the minister directly when he said the industry "deserves certainty" on the issue.
"The industry deserves certainly on the 9% VAT rate," he said. "VAT at 9% is the correct rate of VAT for tourism, full stop. It shouldn't be a budgetary football every October or a stick to beat this industry."
'Pro-tourism policy'
Gallagher noted that 17 out of the 19 eurozone countries have a VAT rate of 10% or less for hospitality businesses.
He said the tourism sector is worth €5 billion annually and "ITIC firmly believes this could be as high as €7 billion annually by 2025″.
The body that represents tourism firms reckons the sector will employ an additional 50,000 people over the next eight years, bringing the total workforce to 280,000.
"We are confident, minister, that our growth aspirations for 12 million visitors by 2025, generating €7 billion annually, is attainable – but it won't happen automatically," Gallagher said.
He told the minister the body's projections are "predicated on pro-tourism policies and appropriate business strategies, which never have been more important in light of Brexit and other challenges".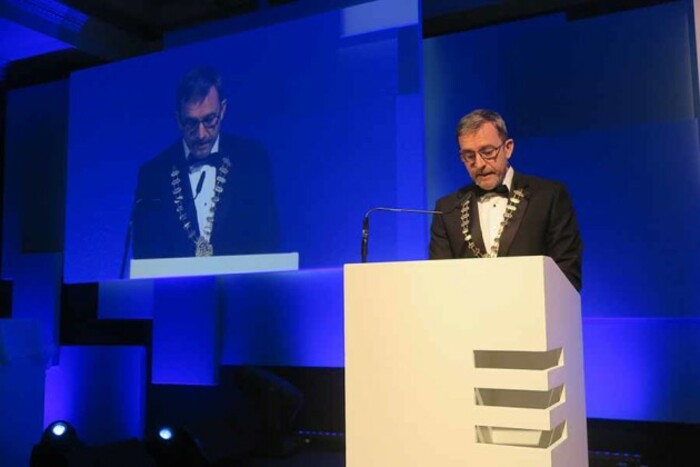 He also called on the minister to secure additional funding for the industry as the government reviews the national capital investment programme.
"It's absolutely crucial that you fight for large capital resources to be invested in tourism," Gallagher said to Ross. "We need a programme of scale that is meaningful to achieve our ambition and realise the potential we know to be real. With that, the 50,000 jobs I've mentioned."
"We must see a restoration of appropriate overseas marketing budgets that is fit for purpose and allows us to compete for business without one hand tied behind our back. We want you, minister, to be our champion at cabinet."
Gallagher also alluded that the minister has failed to properly address the industry's concerns about what might happen after Brexit. The industry is particularly concerned because the UK is its largest inbound market.
"We need to jointly develop with you a cohesive plan to deal with the significant problems which seem increasingly likely to emerge from a hard Brexit," Gallagher said. "Our tourism industry – Ireland's largest indigenous employer – deserves nothing less."
Sports tourism
In response to Gallagher's statements, Ross said: "I'd like to thank the (chairman) for introducing the controversial area of the 9% VAT. I don't know why he didn't ask for it to go down to 5% or 3% or 2% or something like that."
The minister then added it would be "unwise to say too much about it".
Similarly to the last time he addressed a large gathering of tourism execs, Ross talked at length about sports tourism, which he called "the good news part" of his portfolio.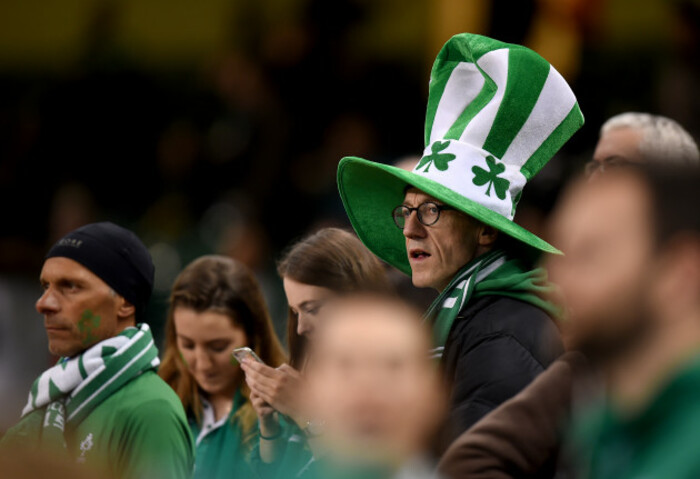 Source: Andrew Matthews/PA Archive/PA Images
He said it was "not necessarily the most lucrative" area in the tourism industry, but said he was impressed by the "enthusiasm of those fighting for sports tourism".
One exec from a state agency told Fora afterwards that sports tourism is a niche area and has very little to do with the wider industry.
Ross said he was confident Ireland would win the bid to host the 2023 Rugby World Cup.
"The challenges which we are facing in the next couple of years will be completely and utterly overshadowed by the fact that we are preparing for this prestigious, global event which is going to happen in 2023. That will bring people here," he said.
Ross claimed a successful bid would "add to the global brand of Ireland around the world. Everybody in this room will be able to sell that to their customers."
read more on