There's still a big gulf when it comes to vital early-stage funding for young Irish startups
TechIreland also said there's been a 'disappointing' amount of investment in female founders.
IRISH TECH COMPANIES raised more than €500 million in the first half of this year – but there remains a dearth of vital seed funding for early stage startups.
Those are the findings from data compiled by not-for-profit organisation TechIreland, whose chief, Niamh Bushnell, said overall funding in the first half of 2018 had increased from €373 million in the same period last year.
The numbers are, however, buttressed by a handful of large investment rounds, led by Intercom and AMCS, both of which raised €100 million in the first three months of 2018.
The total for the first quarter of the year was €461.4 million while the second quarter was €76.5 million, bringing the tally for the six-month period to around €538 million.
Investment in the six-month period is spread across 80 companies with an average funding amount of €6.7 million.
Other headline-grabbing rounds included Future Finance's €40 million Series C round and Phorest securing €20 million.
Dublin-based companies dominated the funding with €399 million raised, compared to around €139 million for the rest of the country.
Bushnell told Fora that the figures are good news in the sense that figures are up overall and some major successes are serving as role models for startups.
"The figures are bad news when you see how little funding is going into seed," she said.
"If we choose to call €500,000 to €1 million seed, there are very few companies in that bracket, which means that we're not building the next generation."
Of the 80 companies tracked, only 13 raised their first rounds. That cohort included young firms such as GirlCrew and Loci Orthopaedics.
Bushnell said that investor tax relief policies in Ireland need to be more flexible to encourage investment. The existing Employment Incentive and Investment scheme is currently under review by the Department of Finance.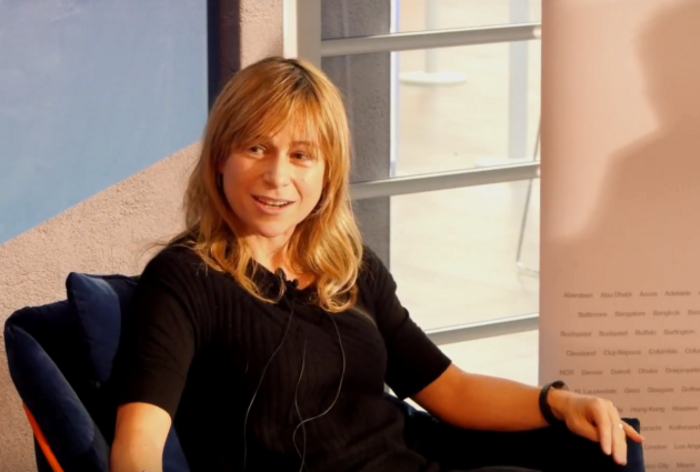 Source: YouTube/Startup Grind Local
"I would say it needs to be simplified … it needs to be straightforward," Bushnell said.
The Irish scheme provides upfront tax relief but Bushnell said she would like to see a scheme similar to one in the UK where there is relief on an investment loss and no capital gains tax for any gains made.
She added that an effective share option scheme, allowing employers to offer attractive share deals to recruit and retain staff, would also make companies a better bet for investors.
"That you might think is purely related to talent, but if I come to you and you're an angel investor and I tell you that I have been able to attract XYZ person because of the share option scheme, that's going to encourage you to invest."
Female founders
TechIreland is currently running a campaign to promote more investment in female-founded startups.
[embed id="embed_2"]
It has set a target of €100 million in funding for the year, but so far only around one-fifth of that amount has been raised by 18 companies. Those investments include ProVerum Medical (€3.5 million) and Kite Medical (€1.5 million).
"It's a disappointing number, but it doesn't mean that we won't hit the target for the year," Bushnell said.
A major factor in this discrepancy, she added, is that female-founded startups in Ireland have typically been set up more recently than comparable male-led companies.
Consumer-oriented businesses are also more common among the female-founded cohort.
"Not only are these female-founded companies younger, there's a proportion of them that are really taking Ireland into a new area of disruptive e-commerce," she said.
"They're really ploughing new ground as such, which is very positive but it's harder to get funding in it.
"The female founders that are out there are hugely ambitious, have massive visions and are very capable of delivering."
Sign up to our newsletter to receive a regular digest of Fora's top articles delivered to your inbox.