There was a decrease in new business formations - but fewer collapses too
The decline in insolvencies has been attributed to more companies entering mature growth.
THERE WAS A decline in the number of new companies and businesses registered in Ireland in the first nine months of the year.
From January to September, there were a little over 33,430 new companies and businesses registered. This marks a decline from more than 35,900 for the same period in 2017.
On the other hand, insolvencies have also decreased, by 23% compared to last year, from 596 to 777.
The figures were collated and published by business intelligence firm Vision-net.
The company's managing director, Christine Cullen, said that these figures indicate that more companies are entering mature phases of growth.
"While the slowdown in new business and company (formations) may come as a surprise to some, when combined with the decrease in insolvencies, the trend suggests that Ireland's economy is in fact reaching a mature growth phase," she said.
Splitting the numbers into different industries, there was a mix of increases and decreases in new registrations across various sectors.
The number of newly registered professional services outfits increased by 7%. Construction and real estate companies and businesses were up too, with 8% and 1% increases respectively. Both of these sectors saw a decrease in insolvencies too.
Meanwhile in the third quarter of 2018 alone, new financial services entities were down from 858 in the same period of 2017 to 803.
Among the top five counties, Limerick was the outlier being the only county that saw a significant increase of newly founded firms, registering an increase of 15%. Dublin saw a small increase of half a percentage point.
Insolvencies
Insolvencies dropped 23% compared to last year. This marks a change from figures Vision-net released in April 2017 that showed a 22% increase in insolvencies in the first quarter of that year.
According to the report, wholesale and retail was the "most insolvent industry" in this nine-month time span in 2018 with a 12% increase in insolvencies.
Dublin took the mantle for having the most insolvencies, but the number of these insolvencies decreased by 12% compared to last year. In second place is Meath, which recorded an increase from seven to 23 insolvencies.
[embed id="embed_2"]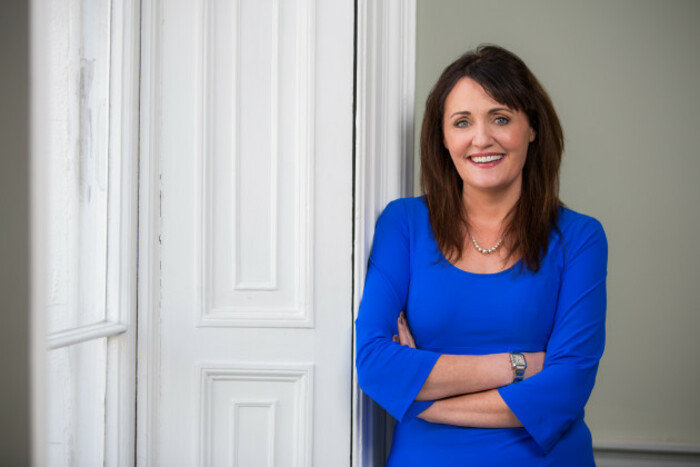 Source: Naoise Culhane
"The decrease in insolvencies in virtually all counties indicates that companies are generating enough revenue to confidently service their creditors," Cullen said.
She added that talent shortages are major concerns in maintaining company growth.
"With this in mind, it is important that the government prioritises education programmes that enable Irish professionals to keep their skill sets in step with the demands of a modern, globalised economy," she said.
"It must also be easier to import foreign workers to fill long-standing gaps in our labour market, for example through visa waiver programmes."
Sign up to our newsletter to receive a regular digest of Fora's top articles delivered to your inbox.