'People were raising millions without even a product': Inside the world of startup ICOs
Advocates of 'initial coin offerings' say they can represent a viable alternative to venture capital.
IN THE FACE of plummeting values for cryptocurrencies and a regulatory no-man's land, a number of Irish startups are opting for initial coin offerings as a way to raise funds and build their product.
In the first of Fora's two-part look at the still-fledgling fundraising method, we investigate how it has been working for local firms – and the challenges it faces in Ireland.
Initial coin offerings (ICO) are when a startup that's developing a product or service on blockchain technology creates and sells its own cryptocurrency token.
These tokens typically represents access to the services the startup is building rather than a share in the company. The tokens are, more often than not, built on the software of the ethereum blockchain, the second-largest digital ledger after bitcoin.
For the investors that buy these tokens, either with regular money or other cryptocurrencies, they receive a means to access and pay for features in the product that the startup is building.
Should the token be listed on cryptocurrency exchanges in the future, it can potentially go up in value and be traded, leading to a return on the investment.
ICOs have been around for a number of years, but they exploded in 2017 with several companies raising eye-watering amounts of money by selling their own crypto tokens.
These included the $1.7 billion raised by messenger app Telegram, and the former chief executive of Mozilla raising $35 million in 30 seconds for his new browser Brave.
During last year's frenzy surrounding bitcoin, which peaked in value at more than $19,000 in December, multiple ICOs from lesser-known companies and projects nabbed in the tens of millions of dollars.
Figures from CoinDesk show that ICOs remain popular, raising over $6 billion in the first quarter of this year.
However the rapid rise of the funding method has not come without its controversies, with many firms that raised money either failing to deliver on their promised product or becoming tied up in disputes.
In the case of the latter, the controversial Tezos project raised over $230 million but quibbles between stakeholders have stalled the project ever launching.
Research published in July from ICO advisory outfit Satis Group found that 80% of all fundraising projects by volume could be identified as 'scams', although over 70% of all ICO funding to date had gone to 'higher-quality projects'.
With cryptocurrency values nose-diving – bitcoin was hovering at around $6,400 in value yesterday – those running ICOs need to shift the perception around the fundraising method away from get-rich-quick schemes run by startup cowboys.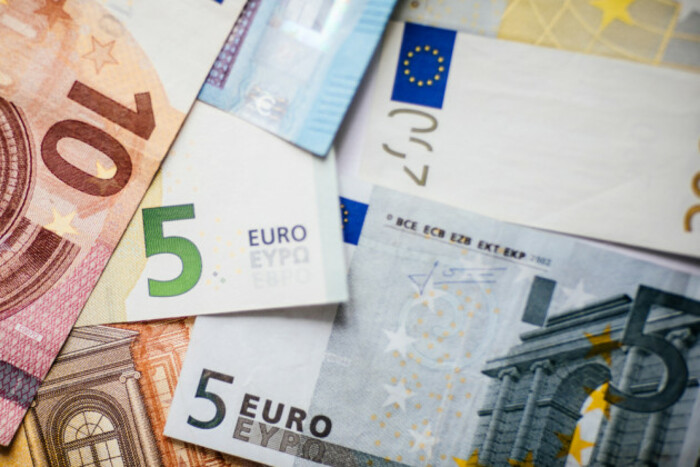 Source: Shutterstock/KOKHAN YARYNA
For Dundalk's Gecko Governance, creating a more mature industry around initial coin offerings is essential if they are to be taken seriously as an investment vehicle.
The startup is in the midst of raising $20 million via an ICO for a platform called Crypto1 that provides compliance and transparency tracking so investors can check the veracity of a token sale.
Gecko has previously developed compliance monitoring software for the hedge fund industry. Chief executive Shane Brett told Fora that he believes the company can apply this compliance know-how to ICOs on Crypto1 where all payments are carried out using its dedicated token.
Gecko tokens sold in the sale will be used as currency on the Crypto1 platform to buy and sell services, such as advisors or legal professionals.
The token will also be listed on third-party cryptocurrency exchanges in the future, Brett said, for people who want to access the service.
If the platform sees steady user uptake and token use, this will drive up the value of the token.
However Brett said startups doing ICOs need to temper expectations on their token sales.
"To run a big ICO project like ours will end up costing at least a million dollars, if not one and a half million," he said.
These costs cover everything from lawyers to handle the legal and compliance side of things, hiring a third party to carry out know-your-customer and anti-money laundering checks on investors, and bringing on advisors to help structure and promote the sale.
"If you have three or four key service providers, and they want 1% of the amount of money raised as their fee for working with you, which is very common, advisors will want another couple of percent," Brett explained.
Funding evolution
Proponents of ICOs say that token sales provide a viable alternative to venture capital.
In theory a successful ICO yields big money upfront with little oversight and, in many cases, giving up no equity. On the flip side, the startup gets none of the guidance and support that VCs may be able to offer.
For investors in the traditional angel and venture space, the future may lie in adapting to the technology – rather than dismissing it outright.
Eamonn Carey, the Irish managing director of startup accelerator and investor TechStars in London, said ICOs are a logical evolution of investment.
"We've gone from the slightly frothy days of last year, when people were raising tens of millions of dollars without even a slide deck or a product. Now it's much more realistic projects going through," Carey said.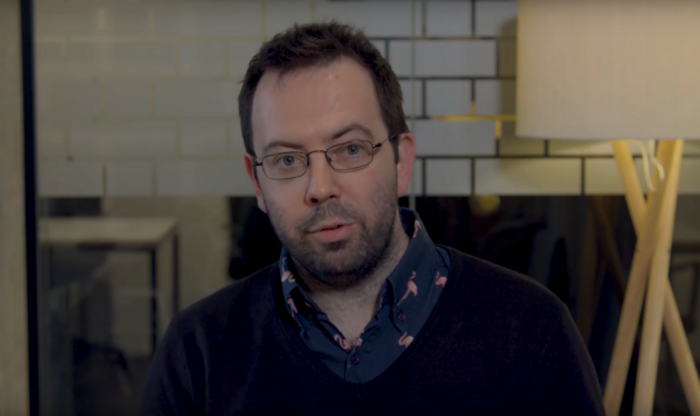 Source: YouTube/Marko Srsan
"We saw much of the same thing with crowdfunding. Seedrs and those guys came in a couple of years ago and everyone thought alright that's the end of venture investing and the answer is it's not."
He added some companies have gone through TechStars to get their start and build a basic product. Instead of going for a Series A round, they opted for a coin offering.
One such company is California's Mainframe, which participated in TechStars, and launched a token sale for $20 million earlier this year.
"It just means investors are potentially able to access liquidity a little bit easier and a little bit earlier," Carey said.
Nicola McClafferty, a partner at the Dublin office of venture capital firm Draper Esprit said that in some cases an ICO makes a lot of sense if it suits the company's product.
"It's probably fair to say that ICOs will gradually become a key part of the funding ecosystem, as crowdfunding has managed to do in the last few years," she said.
"However, it's unlikely that ICOs will replace traditional venture capital, where entrepreneurs get not only capital but exposure to the expertise, networks and experience of their investors."
She added that ICOs still carry a lot of risk both for the investor and around regulation.
"It's therefore unlikely ICOs will become mainstream in the next couple of years until a lot of questions have been answered," she said.
While some VCs may take a cautious approach, others are more open to exploration. Irish-American venture capital fund Cosimo Ventures has embraced blockchain technology more so than most VCs.
Cosimo partner Connor Cantwell said there's a sense of "inevitability" that the VC landscape will be altered by this technology.
The fund implements a hybrid model in which a startup raises traditional seed capital to build their product; if an ICO makes sense for the firms at later stages, Cosimo will support the fundraising – and may even invest if it finds the project suitable.
Gecko Governance is an example of that approach, raising €1 million from Cosimo Ventures last year before considering its ICO. 
Cosimo is also in the midst of raising a new investment fund based on blockchain technology that gives investors access to tokens that represent equity in startups.
Revenue not funding
Russian gaming company KamaGames, which relocated its headquarters to Dublin in 2012, is running its own token sale to generate a currency that will be used within its gaming products.
Chief executive Andrey Kuznetsov told Fora that the crypto play has nothing to do with raising money but is rather a new revenue stream that the company is testing.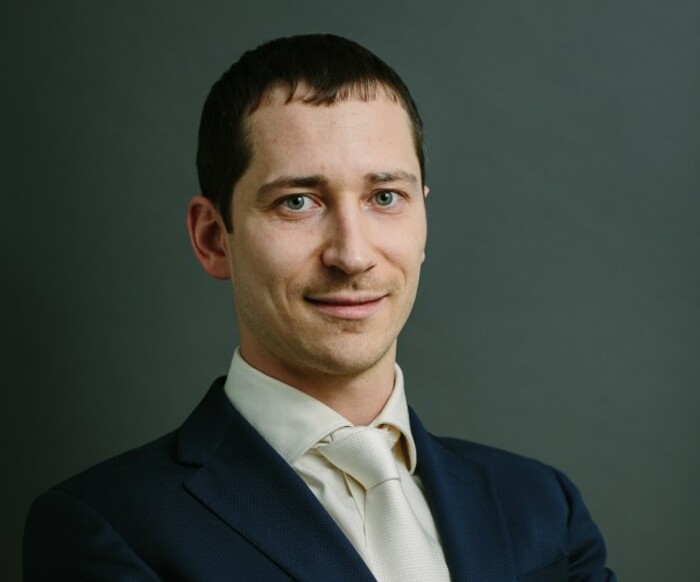 Source: KamaGames
"We are self-funded, we are profitable, we are happy with it and we are not raising anything," he said.
It intends to generate $25 million worth of sales: "We account all the funds we receive as revenue."
KamaGames got the idea for the sale as a number of players had enquired about paying in cryptocurrency.
The Kama crypto tokens can only be traded for chips for its online poker games and may increase in value within Kama's products.
Kuznetsov doesn't believe its crypto token will fall foul of any regulations as the token is strictly for use within KamaGames products. It represents no ownership rights in the company and cannot be traded on exchanges or outside the Kama ecosystem.
However regulation – which may vary depending on how ICOs are being used – will likely be a key deciding factor in how this evolution in investment and revenue plays out.
Part two of Fora's look at ICOs, to be published on Monday morning, will investigate the darker side of ICOs, and whether lawmakers will step in to crack down on abuses.
Sign up to our newsletter to receive a regular digest of Fora's top articles delivered to your inbox.