This Irish-American VC firm wants to open up the 'exclusive' world of startup investment
Cosimo Ventures plans to launch a fund powered by blockchain technology.
SINCE ITS INCEPTION, the world of venture capital has been a pretty "exclusive club", with access to the most promising startups closed to those who couldn't cut the fattest cheques.
That's according to Irish man Connor Cantwell, a partner at Boston- and Dublin-based investment firm Cosimo Ventures.
"(The industry) wasn't open to your regular investor and you were essentially locking up your money for five to seven years," Cantwell said, referring to the time until investors could traditionally cash in on their stakes in VC plunges.
Cosimo Ventures, however, is attempting to shake up startup investment, looking to blockchain technology to make investing more accessible – and liquid – for backers.
It's taken a while to get to this point. The firm has been operating out of the limelight for a number of years – but it recently emerged from the shadows with a number of funding announcements.
The fund was co-founded by Ciaran Hynes, another Irish man who now runs the firm from Boston. He's also led US operations for Irish companies Locatible and Nova Leah.
Cosimo was originally set up as a service company of sorts to help Irish and UK companies break into the US market.
Among its ranks is chief technology officer Ken Lang, most known for his involvement with the company Vringo, which took on Google several years ago claiming the tech giant violated its patents on search. Cosimo eventually swayed into venture capital.
The firm has a presence in Dublin, where Cantwell oversees the European side of the business. He was previously managing director of Nielsen Ireland and sold his company 20-20 Insights to Swiss Post in 2012.
Its fund is backed by unnamed high-net worth individuals in the US with "one or two Irish investors", Cantwell told Fora.
Earlier this year, it announced two investments broadly in the blockchain and cryptocurrency spaces.
This included $1 million put into Dundalk's Gecko Governance, which builds regulatory compliance tools for the finance sector, and $3 million in Oneiro, a UK cryptocurrency startup with a Dublin office.
The latter is still in stealth but is planning to launch a product this summer that will address issues around governance and stability in cryptocurrency, Cantwell said.
Big bets on blockchain
Cosimo invests in various deep tech fields like IoT and augmented reality – but blockchain has become a "major focus".
"We evolved into blockchain over the course of the last three years," Cantwell said. "We were involved in a project which was an enterprise solution around supply chain and was underpinned by blockchain. We immediately saw the potential.
"Most people, when they think blockchain, they think bitcoin – but it's of course far more than that."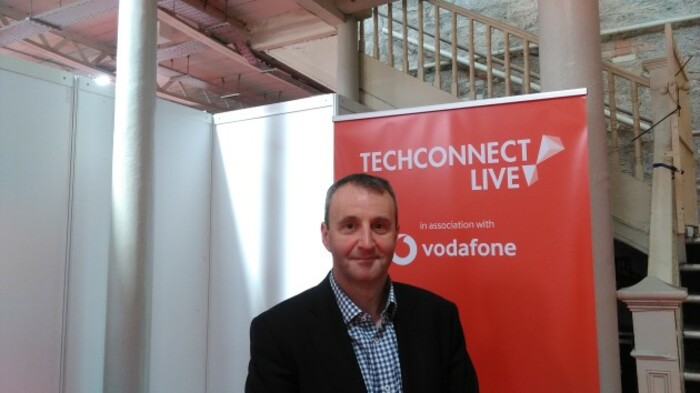 The firm is now supporting Gecko Governance's initial coin offering, or ICO, where it will sell its own cryptocurrency tokens.
Gecko plans to open up its platform to help startups doing initial coin offerings to run compliant ICOs, which would tighten up a market infamously riddled with scams and fraud.
"As anybody who's been exposed to ICOs over the last couple of years, it's clearly a big need in the industry," Cantwell said.
Regulation
Regulation and compliance continue to be a major hurdles for a lot of companies in this space, with little international consensus on rules for blockchain-related activity.
Gecko, for example, will be running its ICO from the Isle of Man, which has more relaxed regulations than Ireland.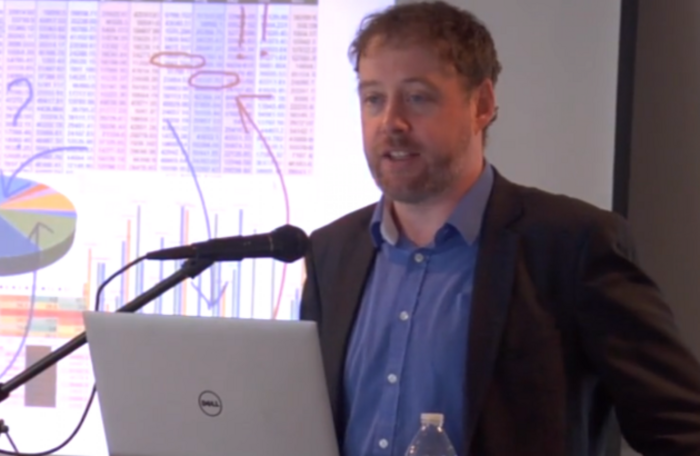 Meanwhile, in the US, the Securities and Exchange Commission (SEC), the world's highest-profile regulator, tends to view all cryptocurrency tokens offered in ICOs as being the same as securities or shares.
This means investors are offered similar protections to when they put their money into more traditional investments.
In turn, many startups opting for ICOs have opted to register their coins, often referred to as a 'security token', with the authority to avoid any potential legal headaches.
Globally this is the highest standard for regulation and Cantwell said that Cosimo makes sure all its investments meet the same criteria, regardless of location.
"In terms of what we're doing, we're assuming that everything ultimately will have to be a security token. Of the ICOs we're involved in, that's the standard we're setting," he said.
Ireland, on the other hand, is lagging behind on regulation, but it is trying to catch up. The Department of Finance published a position paper in March on blockchain and cryptocurrencies, which proposed the creation of a working group to examine new laws.
"I think it's evolving. You do hear positive noises. The regulation has to catch up with the tech," Cantwell said.
Tokenised fund
Ardent proponents of initial coin offerings have heralded ICOs as the death knell for venture capital. That hasn't quite panned out, but it has created a new landscape for startup funding – and now VCs themselves want to get involved.
Cosimo is taking this one step further by launching its own 'tokenised' fund that could pull down the barriers around this exclusive club.
Under a tokenised model, investors immediately receive a crypto token that represents their investment in the fund.
"Moving to a tokenised model addresses that fundamental issue of liquidity for investors in venture capital funds because your tokens can be traded on an exchange," Cantwell said.
"Anybody who invests in it, it provides liquidity to them. It also opens up venture capital investment to an investor base who have essentially been shut out of it."
Major VC funds have invested directly in token sales – but the tokenised fund idea is still relatively untested.
Israel's SPiCE VC and Silicon Valley based 22X Fund have launched tokenised funds where people can purchase a token and back a number of early stage startups. The jury is still out.
Cosimo describes its fund as evergreen, meaning investors can regularly invest. Cantwell anticipates that it will invest over $5 million in startups over the next year and a half, however the fund will raise several times that figure.
The fund is expected to launch later this month in the US, while it is also envisaged that Irish investors will eventually be able to participate. Apart from the tokenised fund, the investment strategy will remain relatively unchanged.
Cosimo will continue to invest in deep tech startups but in the case of blockchain, it will encourage companies to go the ICO route, which it will support, rather than traditional seed- and series-based investment.
"We have taken the view that rather than be disrupted, we do the disrupting," Cantwell said on the move. The whole model will help address gaps in seed funding for Irish and UK startups, he added.
"I think it's well documented that seed here is squeezed, but we're not alone. Look at the UK, outside of London, it's probably not a whole lot different."
Correction: This article previously said that Cosimo Ventures planned to raise $5 million for its new fund over the next year and half, however this has been corrected to read that it plans to invest that amount but raise several times the figure.
Sign up to our newsletter to receive a regular digest of Fora's top articles delivered to your inbox.