Vertical farming, AI and getting personal: Ireland and the business world in 2030
Business leaders give their take on the innovations, ideas and tech that could influence the next decade.
COME GATHER 'ROUND people, wherever you roam and admit that the waters around you have grown. Times are changing and at the dawn of a new decade there are some major shifts ahead. 
Last week we asked some of Ireland's top business people to cast their minds back to 2010 and pick out what they think has been the most influential innovation, idea or tech shift since 2010 and how has it affected the business world. This week we are looking ahead: We asked entrepreneurs and business people to game out what they think is likely to shape the decade ahead. 
AI, vertical farming and automation proved to be talking points, but minds are very much focused on the biggest crisis at hand: The climate emergency.  
Norman Crowley, founder and chief executive of Crowley Carbon and Electrifi:
"The most influential innovation for the next 10 years will concern climate change since it is the biggest threat to our world over the next 10 years.
This will be the battery. More energy-dense batteries will allow electric Ryanair flights, super low-cost energy in every home, ubiquitous and cheap electric cars and not to mention not having to charge your phone as often."
Patricia Scanlon, founder and chief executive of SoapBox Labs:
"Within the next 10 years, or earlier, seamless multimodal experiences will become part of our everyday interaction with technology. We'll engage with technology using a combination of voice, gesture, expression and sentiment, as well as incorporating immediate and historical context, just like we do when we're communicating with each other.
Within a short number of years 'kidtech' will also become ubiquitous whereby kids will be offered differentiated and appropriate multimodal experiences of technology – rather than the slightly adapted versions of adult tech we have today – based on their age and stage of development."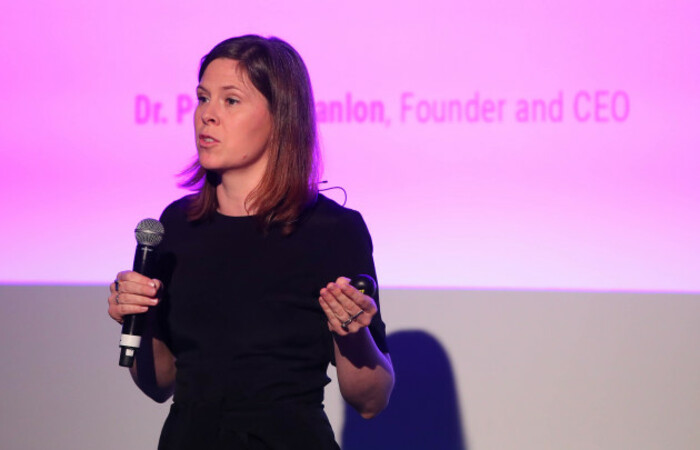 Source: Marc O'Sullivan
Iain McDougall, country manager for UK and Ireland at Stripe:
"It is impossible to predict the new ideas and technologies that will emerge across the next decade, but it seems inevitable that a lot of time, energy, and capital must be spent on devising solutions to the climate crisis.
At Stripe we're looking to support ideas for carbon sequestration, to begin removing carbon from the Earth's atmosphere on a significant scale."
Sonia Deasy, founder and managing director of Pestle & Mortar: 
"I read that in the next decade, huge advances in AI will mean that machines will reach almost human capabilities – it might be the business advantage of the future, allowing us to eliminate human error, automate every mundane task, collect huge amounts of streamlined data and ultimately have more time for creativity."
Bertrand Van Overschelde, head of Qualtrics in Ireland:
"AI going mainstream and becoming the primary way a business finds a signal among all the noise – whether it's understanding customer sentiment from millions of social posts, or discovering what's truly motivating your employees to go the extra mile.
We're going to see the next wave of massive disruption in experience management, with those brands that tore up industries – Netflix, Uber, Revolut – now facing their challenges and continuing to innovate to stay ahead."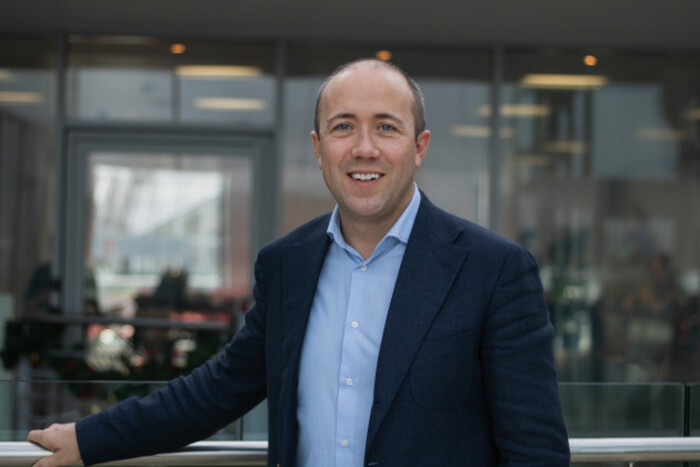 Triona Mullane, founder and chief executive of Madme Technologies:
"5G is set to have a significant impact on not just the telecoms ecosystem but the entire connected world once it becomes widely available, probably around the middle of the 2020s.
The higher network speeds coupled with lower costs will transform how we consume and transfer data. This will open up opportunities for new innovative services built on 5G networks which operators will be keen to monetise to recoup the significant investments made in building out these networks. I expect we'll see exciting, game-changing new experiences on connected devices as a result."
Sam Dennigan, chief executive and founder of Strong Roots: 
"We're going to see huge uptake and advances in vertical farming. It's going to have a huge impact on sustaining cities with urban agriculture.
We're seeing the green shoots in places like New York and London at Bowery Farms and Growing Underground. From growing salads and vegetables deep underground to computer-controlled water drip feed systems, vertical farming is going to change how we produce food in urban areas and challenging environments."
Cillian Kieran, chief executive and co-founder of Ethyca: 
"We'll see a rapid acceleration towards process automation which I think is a greater innovation and in equal measure greater challenge for society as it will undercut current employment and business models.
The rise of AI systems, particularly in machine learning will result in business efficiency, content reality issues (deep fakes) and a rush towards self-managed technology systems, reducing the need for human management but calling into question the ethics of who's in control.
While AR and VR have felt like a valley of despair in the past decade, the commercial
applications of AR in industry are vast and I fully expect augmented wearables to permeate the industrial and mechanical workforce where machines haven't already replaced people. 
Distributed computing systems and enclave technology will lead to a third wave of open internet, where user data privacy and safety rests with individuals and no longer with corporates, returning control to average folks and minimising the risk of breaches and risks to others. 
The truth though? No one can predict this accurately; the only thing I would confidently predict is innovation at a faster trajectory than last decade – we're going to have some stuff hit that will change the landscape as dramatically as in the late '90s. For better or for worse, that will mean huge social shifts in how technology and humanity interact."
Carl Dempsey, vice president, solution engineering, at Salesforce:
"In the next 10 years, technology and innovation will have to deliver for the customer more than ever before. We are now in the 'age of the customer'. Customers are increasingly expecting personalised, intelligent and connected experiences across every touchpoint. The quality of these experiences shapes purchasing decisions, loyalty, and how customers choose to invest their time and money.
Research carried out by Salesforce among Irish consumers found that providing a good customer experience is more important than ever, with seven in 10 people saying that it's just as important as the product or service they want to buy.
As technology evolves so too do customer expectations. The companies that will thrive in the next decade will be those who take every opportunity technology presents to them to deliver for their customers and who place the customer at the centre of everything they do."
Michael Doody, group chief technology officer at Netwatch:
"It will be a legislative headache because the technology is evolving far faster than privacy laws can keep up, but merging of various data sets and serving information to customers that is based on artificial intelligence and machine learning will be the norm.
Even now, what new items you are shown on Netflix or buy on Amazon is based on your previous choices and popular trends. We will see more proactive personalised advertising by businesses that is based on future need which in many cases the consumer is not even conscious of yet.  
The insurance, health and pharmaceutical industries will offer products and services that are based on data sets from DNA sampling companies, internet search activity, data from wearable health devices, internet-connected devices in the home and car and geolocation data based on where you live and your lifestyle." 
Richard Haxby, managing director at MathWorks Ireland: 
"It's no secret that the environment is the most pressing issue of our time, so technology must – and will – help to fight climate change. The energy management and control systems that already exist are deeply sophisticated and will continue to evolve, with artificial intelligence systems playing an increasingly central role in monitoring and managing energy generation and consumption.
Businesses will need to be aligned to more sustainable living and consumption trends globally, and adjust their practices accordingly.
New technologies and scientific solutions will come into being over the coming decades, with business both leading the way and actively participating to help alleviate environmental challenges."
PJ Byrne, chief executive of Flexi-Fi Europe:
"Payments in all guises are becoming more simplified and seamless all the time. Digital wallets are growing in popularity and we see from our business that more and more people are applying for our credit facilities at retailers points of sale.
The next logical move in this space is for some sort of biometric payment options being made available to consumers to increase the speed of payment. This makes sense as people work longer hours and are time-poor. With the rapid pace of development, staying ahead of the curve is going to be a challenge for all businesses."
Des Travers, chief executive of DPD Ireland: 
"The world of augmented reality will be really important. From a training perspective, we are already using virtual reality devices to help drivers understand the delivery processes.
Augmented reality opens an opportunity for us to identify if a consignee has a designated place at their home where they'd like delivery to be left, for example. I  think the next 10 years will also see much increase in integration with smart devices, such as with Google Home, the Echo Dot etc. Instead of a text message telling you your driver is on the way, Alexa will let you know.
Focus on environmental issues will also be key for all businesses. DPD launched our first electric depot this year and our priority is to incorporate electric vehicles across our 33 depots over the next three years."
Ciaran Mulligan, managing director of Blue Insurance:
"The internet of things is on the rise and the advances in technology around smartphones, smartwatches and things like Alexa or Google Home have changed how we live our lives. In the insurance world, we are seeing continued improvements in geolocation and health monitoring through your different devices. 
These advances will start to become key pricing factors for products like life, health and motor insurance which will lead to a fairer pricing model where you are rewarded by how physically active you are, the way you drive or the amount of time you spend in your car. It is great to see some companies starting to explore these things but I believe it will be five to 10 years by the time this becomes the norm."
Get our Daily Briefing with the morning's most important headlines for innovative Irish businesses.