Then and now: How Ireland and the business world have changed from 2010 to 2020
Irish business leaders give their take on the influential innovations, ideas and tech that shaped the decade.
CAST YOUR MIND back to the beginning of 2010: Ireland was mired in the banking crisis, Instagram had not been founded yet and Alex Ferguson still bestrode the Premier League. 
From climate concerns to the influence of social networks, the computing power in our pockets and wearable tech, a lot has changed in the past decade
We asked some of Ireland's top business people to look back ten years and pick out what they think has been the most influential innovation, idea or tech shift since 2010 and how has it affected the business world. 
Norman Crowley, founder and chief executive of Crowley Carbon and Electrifi: 
"One can look at it through the lens of the smartphone revolution or the lens of the social media revolution or the wider lens of what will impact humanity most.
When you look at it through the lens of the future of humanity then you would have to say that the most influential technologies are batteries and solar panels.
For the first time in the history of the modern world, we do not have to burn fossil fuels to sustain our modern lifestyle. In light of the threat of climate change, this is truly a game-changer. "
Patricia Scanlon, founder and chief executive of SoapBox Labs: 
"The advancement of deep learning-based machine learning is probably the most impactful innovation of the last decade.
Such advancements have led to high accuracy, real-world applications of machine learning in every area of business – from customer service and finance to communications and product development – and in every area of our personal lives from how kids learn to read to how we deliver caring services to the elderly, and everything in between."
Iain McDougall, country manager for UK and Ireland at Stripe:
"We shouldn't take for granted the enormous computing power that resides in the pockets of over two billion people around the world. Ten years ago it wasn't there.
The combination of smartphones and cloud computing has radically altered nearly every area of society, from how democracy works to how families keep in touch. This change has reached deep into the business world.
A startup today can access a global audience of potential customers from day one and faces dramatically reduced costs in getting to that point. Large legacy business operations have become a hindrance rather than a help, upending the order of multiple industries."
Sonia Deasy, founder and managing director of Pestle & Mortar:
"Since its inception in 2010, Instagram has changed how we experience and share our stories with the world.
It changed how businesses think about marketing. You can get in front of the right audience very easily but when you get there, you have to be absolutely authentic, human and consistent."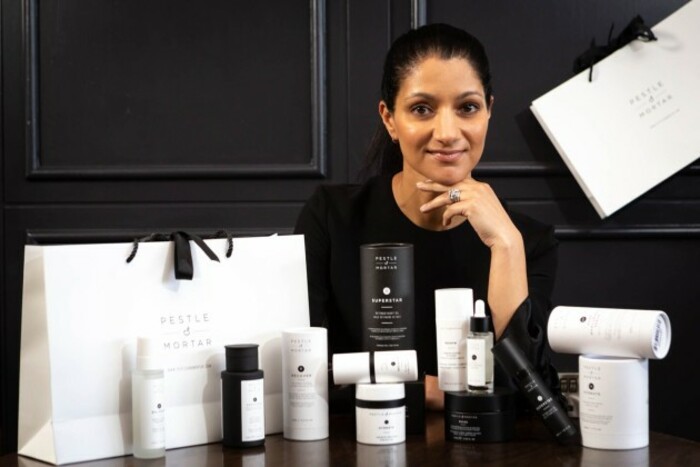 Bertrand Van Overschelde, head of Qualtrics in Ireland:
"At the start of 2010 things were a little quieter - then came 4G,  Snapchat, Instagram, the iPad, Amazon Alexa, Google Home, Slack. A whole swathe of new ways for consumers and employees to share their viewpoint and stay connected.
As a result, customers and employees have become more demanding of the brands they work for and buy from. The brands that have continued to thrive – or emerge as disruptors – are the ones that have realised that experiences drive loyalty, not price or product."
Triona Mullane, founder and chief executive of Madme Technologies
"A major change since 2010 has been the use of technology to develop 'platforms' that have massively disrupted traditional industries across many sectors. Technology has enabled new peer-to-peer based services like Airbnb, Uber, Lyft, Venmo, Deliveroo and many more.
In many cases they have supported businesses by making products more accessible to consumers, such as Deliveroo. In other cases they have massively disrupted and replaced existing service offerings such the impact of Uber on the local taxi industries and the use of Venmo to completely disrupt traditional payment and banking models.
The other side of this whole shift is the importance of consumer feedback and 'ratings'. These models, and the parties within them, depend enormously on positive feedback and positive ratings to thrive.
Across the business world, gathering feedback from customers, understanding customer sentiment and the potential to influence others have been major changes in business focus. The focus is on 'customer experience' because it is now well accepted that positive experience leads to loyalty and referrals and ultimately business success."
Sam Dennigan, founder and chief executive of Strong Roots:
"There have been significant innovations in production and distribution. We're committed to sustainability at Strong Roots and are excited about the improvement of compostable, recyclable packaging. We have seen great strides to achieve that over the past decade."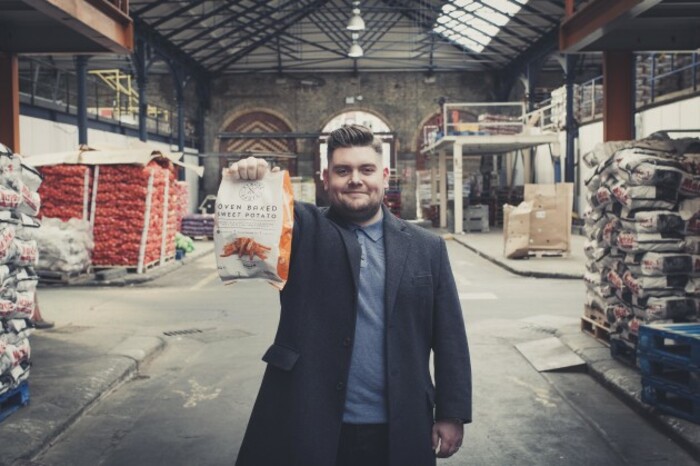 Source: David Sexton
Cillian Kieran, chief executive and co-founder of Ethyca: 
"The single greatest technology shift of the decade still has to be social media. Facebook came before 2010, but if we examine the last decade at a macro-social, political and economic level, it took until the 2010s for the impact of social media to be felt on the Richter scale.
When that impact was felt, what we saw was a sort of backlash against a Utopian vision of the internet that existed in 2010. We've gone from believing social media will unite us to realising that its architecture and reward systems lead to polarisation.
It's undeniable we've created a golem without understanding the consequences, and the leadership at these businesses are equally at sea in how to remedy the problem. Is this a fun answer for innovation? No? Ok, how about we just say 'blockchain' and be done with it."
Carl Dempsey, vice president of solution engineering at Salesforce:
"The Fourth Industrial Revolution has brought about an incredible wave of innovation and technology. One theme that has generated a lot of 'buzz' in recent years is artificial intelligence, AI.
The excitement is justified; over the last decade, AI has rapidly become part of the fabric of our daily lives as it has moved out of academia and research labs (where perhaps it was a solution looking for a problem) and into the real world, and we are seeing this accelerate in the last number of years.
Today its impact can be seen everywhere from banks analysing countless data points in seconds to detect fraud to call centres where they are deploying chatbots to improve customer interactions. At the broadest level, unleashing the power of AI is allowing the human workforce to be more productive."
Michael Doody, group chief technology officer at Netwatch Group:
"The shift to mobility and ubiquitous personal internet access has created huge opportunities for businesses but also challenges in terms of serving relevant up to date content to customers and also treating their personal information securely.
A decade ago it may have been normal for a business such as a restaurant to not to have more than a basic single page web site, but now consumers expect that businesses have an active up to date web or Facebook presence, accurate multilingual menus that are viewable from a phone, good reviews on social rating sites and allow the creation of a reservation online with automated reminders closer to the selected date.
The number of channels that a business has to effectively operate in to fully engage with customers has increased substantially in the last decade, but if done in a way that adds perceived value, it can offer huge potential upside."
Richard Haxby, managing director of MathWorks Ireland:
"Over the last decade, wearables have changed the way we view health and fitness with trackers, revolutionised music and gaming with smart headphones and (augmented) reality glasses, and started changing assembly lines and factory floors with glasses that integrate computers to speed hands-free work.
This has created multiple paradigm shifts from blurring the lines between industry (medical), technology (fitness tracker) and consumer (smartwatch), to creating a whole new segment that merges fashion, clothing and technology."
PJ Byrne, chief executive of Flexi-Fi Europe: 
"Undoubtedly, the smartphone takes top prize. The fact we can do so much on our mobile devices is something that could never have been imagined twenty years ago."  
Des Travers, chief executive of DPD Ireland:
"The most influential shift in technology in the past decade would have to be the focus on user-friendly applications in the business world. Customers want to self-serve, so the development of technology that allows them to do this has been really important.
For DPD, sending messages with a one-hour delivery window, and then allowing the recipient to opt for an alternative delivery date or location via a link, gives control back to the parcel recipient and makes our job much more efficient.
We're all time poor – we want as much convenience as is available and we want to control the use of our time. Equally, these options improve first time delivery rates which has a positive impact on the environment by reducing the amount of travel time per delivery."
Ciaran Mulligan, managing director of Blue Insurance:
"Online banking and the way we now buy products or services has changed dramatically and for the better. It has now become very easy to shop online, watch movies or listen to music with a few clicks of a button through many different devices.
This has led to the consumer expecting a more quick and easy service in everything that they do so companies need to be forward-thinking and ensure they are not working with antiquated systems or complicated processes."
Get our Daily Briefing with the morning's most important headlines for innovative Irish businesses.