Why Irish firms are willing to fork out thousands of euro for catchy web addresses
Several companies have paid five-figure sums for .ie names, while global prices reach into the millions.
WHILE BRICK-AND-MORTAR STORES have the option of taking up prime real estate to help them drive footfall, the closest online equivalent is the domain name.
However, like leasing a store on the high street, a top-shelf web address can come at a price, with top .com names carrying million-euro pricetags.
For all firms – especially smaller companies with tight budgets – that means weighing up whether a punchy domain name will generate enough extra business to offset the cost.
One Irish business that recently paid a significant sum for a .ie domain recently is IT.ie, previously called PC Technix.
It snapped up the web address IT.ie earlier this year when the IE Domain Registry (IEDR), the body responsible for administering .ie web addresses, opened up bidding for one- and two-letter .ie domains.
The IT solutions company won the bidding war, which involved firms paying a minimum of €199 just to enter the running, eventually forking out €10,800 for the brief web title.
Eamon Gallagher, managing director at IT.ie, said the final sum was "pretty much going all in" for the firm.
"I didn't think I'd get it because I thought the Irish Times might get it or the Institute of Technology might claim it," he said.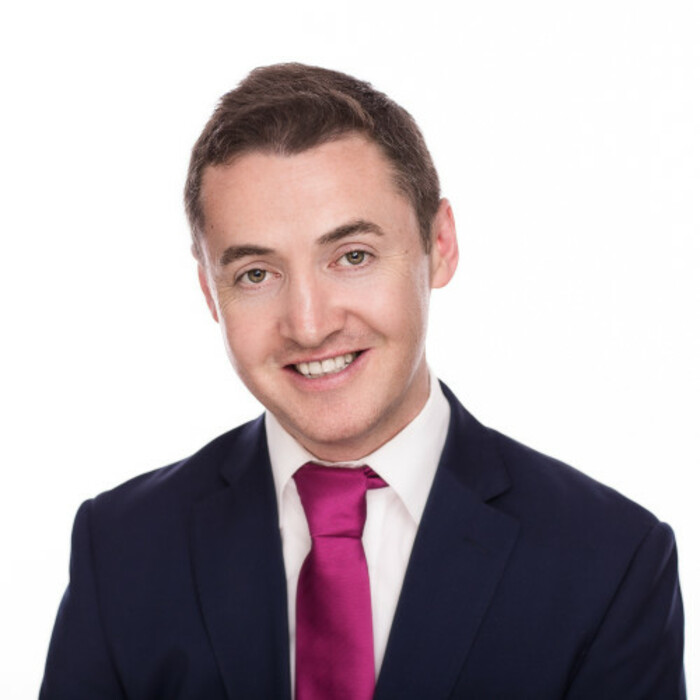 Source: Steve Langan
Growing trend
Gallagher's business is far from the only Irish company to shell out big money for a domain in recent years.
The IEDR said 400 companies applied for the single- and two-letter domain names earlier this year.
While it wouldn't reveal the highest price paid so far for a .ie address, the registry confirmed that only two firms had paid a higher amount than IT.ie – and that those deals were worth a combined €28,000.
Nevertheless, the Irish addresses are relative bargains compared to the .com equivalents thanks to a vastly lower demand and tighter regulations around how domains are traded.
The top price reportedly paid for a .com address was $35.6 million for Insurance.com, while Sex.com sold for $14 million.
Expensive Teamwork
Two other Irish companies that also made it known they spent big on domains recently are Paddy Cosgrave's Web Summit and productivity software developers Teamwork.
Both companies shelled out thousands of euro on securing .com addresses, with Cosgrave reportedly bargaining a domain owner down from €100,000 to €10,000 to secure Websummit.com.
Teamwork.com, however, cost the Cork-based company a fair bit more, with founders Dan Mackey and Peter Coppinger forking out $675,000 to get their hands on their preferred name.
In an interview with Fora earlier this year, Mackey said spending more than half a million euro on the domain name was worth it in the long run.
"It has paid off massively because it carries weight. If we need something from somebody and we email them now, there's more weight to it if it came from a .com email than dan@teamworkpm.net," he said.
"It sounds like a lot of money, but we can make that back. In the grand scheme of things it is not much money considering we are taking in €1 million in revenue a month. It wasn't a hard choice."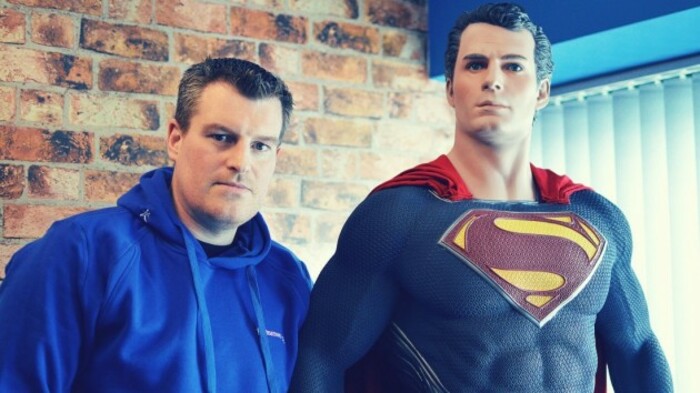 Source: Teamwork
Sensible rebrands
The Cork company's acquisition of the .com address saw it go through a rebranding and, likewise, PC Technix has been forced into an overhaul to reflect its new identity.
"We're a small IT company, it wasn't easy to part with that much cash and then we couldn't just not use it. We needed to get the most out of the domain," Gallagher said.
Alan Coleman, the head of digital consultancy Wolfgang Digital, said rebranding was critical for a company trying to make the most of a catchy web address.
"I still hear people talking about using search terms in their domain name. This was common practice a decade ago where you would have websites like Desksonline.ie," said Coleman.
"Back then this meant you would rank very well on Google for searches, but the digital media world has moved on a lot since then. Google's ranking algorithm is far more sophisticated now and it takes thousands of factors into account."
Coleman said that even though it is important to have a memorable domain, companies should beware of falling into the trap of inadvertently promoting competitors.
He said Wolfgang Digital, which started off as OnlineAdvertising.ie, found it tough to generate customers with its old brand name.
"We ranked number one on Google for those searches, however we never won a client who had sat down to search for online advertising.
"That's just not how brands choose an agency. Over time it became clear Google was going to favour trusted brands in the search results. Our move to a brand was needed when we started to pick up media coverage as the entirely forgettable OnlineAdvertising.ie.
"This coverage would in turn generated enquiries for our competitors OnlineMarketing.ie, InternetMarketing.ie and InternetAdvertising.ie."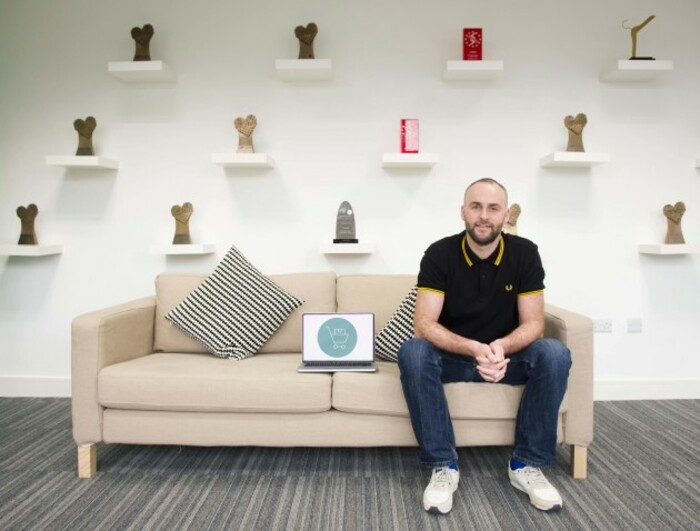 Source: Dave Keegan
Instant benefits
Although it is too early for Gallagher to hail the IT.ie acquisition a definitive success, he said he definitely has no regrets about forking out over €10,000 for the domain.
"I think it is a bit like buying land on the side of a road – you don't know if you're going to get planning permission on it. You sometimes take a punt on these things, and I think I have enough back from it to say it was the best investment I ever made," he said.
Aside from the obvious benefits of being more memorable to potential customers, Gallagher said the company's website had seen 35% higher traffic since the rebrand.
"On a basic level, if you're a small business owner and you get a quote from a company called PC Technix or another quote from IT.ie, I think you automatically get a sense that IT.ie has been around since day one, and we have that gravitas to fulfill your business requirements."
Correction: An earlier version of this article included an incorrect reference to 'domain squatting'. This has now been removed.
read more on