The corporate watchdog wants to know more about INM's abandoned bid for Newstalk
Ireland's largest newspaper group has been asked "to produce books and records" about the reported bid.
IRELAND'S CORPORATE WATCHDOG has asked Independent News and Media (INM) to produce records of its abandoned takeover of Newstalk.
The Office of the Director of Corporate Enforcement (ODCE) has asked Ireland's largest newspaper group "to produce books and records" in relation to the reported bid.
INM, which publishes the Irish Independent among other titles, said in its annual results statement today that it is "taking all necessary steps to meet the ODCE's request".
It was reported last year that the company's chief Robert Pitt had a disagreement with chairman Leslie Buckley over the price the group might pay for the talk radio station.
The group issued a statement at the time to confirm that "an issue arose" between the two board members "in relation to the terms of a possible acquisition".
INM said today that discussions on a possible acquisition "ended at a preliminary stage and the acquisition was never considered by the board".
A buyout of Newstalk would have been highly controversial.
Newstalk is owned by businessman Denis O'Brien's Communicorp, which also owns Today FM and Dublin's 98FM, among other stations. O'Brien is also the largest shareholder in INM.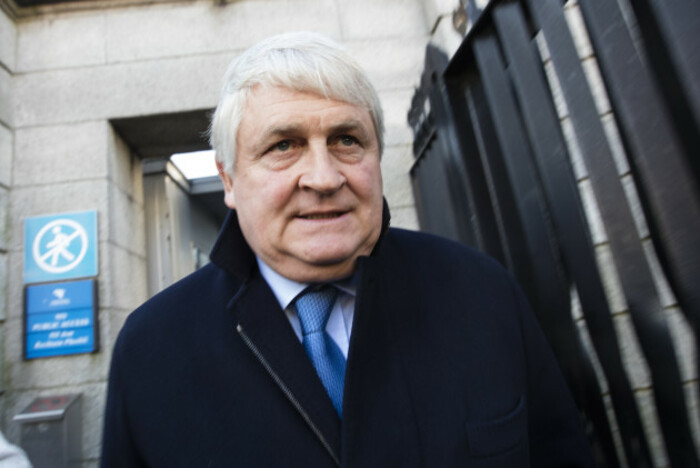 Source: Eamonn Farrell/Rollingnews.ie
INM said today that it had established a "formal independent review" in December, before it was contacted by the ODCE.
The company said it "takes its corporate governance responsibilities very seriously and seeks to comply at all times with all relevant laws and regulations".
"A requirement from the ODCE to produce books and records is a procedural matter that does not involve any conclusion that there has been a breach of law," it said.
'Challenging'
The newspaper group today reported sales of more than €323 million in the financial year ended 31 December 2016, a 0.7% increase on the previous 12-month period. Pre-tax profits for the year increased 11.8% to €41.8 million.
However, newspaper and magazine sales shrunk 5.2% to €95.8 million. Print ads generated €63.4 million in revenue, a 9% drop on the previous 12 months, while digital advertising revenue jumped 20.4% to €15 million.
The group said it managed to drive down costs by closing a printing operation in Belfast and winding up voucher firm GrabOne.
It ended the year with a cash balance of €84.8 million, up more than €25 million on the previous year.
Commenting on the results, Leslie Buckley said the group performed strongly "against the continuing challenging backdrop for the news publishing sector".
CEO Pitt also acknowledged that "the group does need to address the structure of its pension obligations".
In November 2016, the company announced that it will no longer contribute to its defined benefit pension scheme - a controversial move given the firm's profitability and strong balance sheet.
"The group is involved in ongoing discussions with the trustees of the two pension schemes," Pitt said, "and is intent on achieving a satisfactory outcome for all concerned, including pension members, employees and shareholders."
read more on